Arnold Palmer
Arnold Palmer 2023: Net worth, Salary, and Endorsements
Arnold Palmer was born on September 10, 1929. He was a cherished American golfer who played a significant role in popularizing the game of golf in the 1960s. One cannot deny that Palmer was the 'Athlete of the Decade' for the 1960s.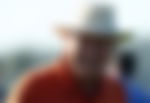 Arnold Palmer: Early Life and Career?
The idiom rags to riches perfectly describe the life story of this bold, graceful, and inspiring athlete. He had grown up in a small industrial town called Latrobe, Western Pennsylvania. This acclaimed golfer started his journey from the fringes of Latrobe Country Club, where he was not allowed to swim or play golf and then he went from this to owning the club in 1971. One could equate that journey to the definition of success. However, for Palmer, success meant leaving a legacy in the sport that he loved so much.
In an interview in 1997 with the Academy of Achievement, Palmer said if he helped improve the game of golf and helped improve people's outlook on life, it would be something that would make him happy.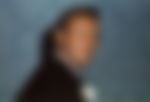 Arnold Palmer credited his life achievements to his father, Milfred J. Palmer (Deacon). For him, his father was an inspiration and a person who disciplined him and instilled the values that made him a successful golfer. In the same interview with the Academy of Achievements, Palmer had described his relationship with his father as very close and "not just father and son, but friends."??
Polio had afflicted Arnold Palmer's father, Deacon's left leg. However, he managed to get a job as a laborer in the Latrobe Country Club in 1921. Later, he got promoted to superintendent or the greenskeeper. Nevertheless, like every cloud has a silver lining, Palmer's father thus built up his upper body. This influenced Arnold to do the same.??
In an article published by Vault in 1961, when they presented him with the Sportsman of the Year award, they compared his strength to a mountain climber. They also said that even if Palmer is not 'big' at 5 feet 11 inches and 177 pounds, he is strong and built like a football halfback with large shoulders and strong hands.?
The influence that his father posed on Palmer was observed in his style of playing, which was unorthodox. His father had told him to keep things simple and hit it hard. Palmer once observed that many players learn a controlled swing first and then try to increase their distance, but they cannot because they don't hit the ball enough, and they never will. These initial teachings from his father made Arnold Palmer a golfing legend.?
From here on, Palmer's life story merely begins. Right from the start, Palmer started to win championships and showed his athleticism in this sport. He won two games consecutively in his school, Latrobe High School. Then, he went on to show his talents at Wake Forest University. However, he dropped out of college and stopped playing golf after experiencing the death of his dear friend Bud Worsham. By that time, he had successfully competed in national junior events. Also, he had already won five West Penn Amateur Championships.?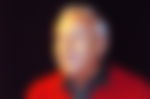 When Palmer returned and won the U.S. National Amateur in 1954, it turned his life around. It was during that tournament, that he met his wife, Winifred Walzer. They remained married for 45 years.?
Unfortunately, Winifred Walzer passed away in 1999 due to a cancer-related issue. She and Palmer had two daughters, Peggy Palmer Wears and Amy Palmer Saunders. Palmer remarried Kathleen (Kit) Gawthrop in 2005.?
Arnold Palmer was not only a successful golfer, but he was an acclaimed and prosperous business owner as well. Under his brand name, Arnold Palmer Enterprises, he sold various items, such as sporting equipment, clothing, insurance, soft drinks, cars, cigarettes, and many households and hardware products.?
Palmer was not just an athlete or a businessman but he was a model for the youth. Whatever he liked or did would become the trend, like the Arnold Palmer drink, his favorite. Arnold Palmer's drink is a mixture of half-iced tea and half lemonade. This concoction of Palmer became a famous drink for children and adults. To make Arnold Palmer spiked, add a peg of vodka. Spiked Arnold Palmer is still a popular bar drink that people enjoy.?
Apart from impressing the public with his charm, charisma, and talent, Arnold Palmer has received high-order civilian awards from the U.S. like the Congressional Gold Medal (2012) and the Presidential Medal of Freedom (2004).?
Arnold Palmer: Wins (Amateur and Professional Wins)?
Throughout his life, Palmer earned many accolades and honors. However, from 1946 to 1954, he played and won many amateur championships. Some of the famous amateur championships he won are the WPIAL and PIAA Championships, West Penn Junior, Southern Conference Championship, North and South Amateur, Cleveland Amateur, Mayfield Heights Open, Ohio Amateur, U.S. Amateur, and many more. Palmer started to look towards professional golfing on November 18, 1954.?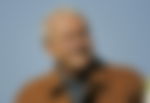 After the legend went pro, there was no stopping him. In 1958, 1960, 1962, and 1964, Arnold Palmer won the Masters Tournament. In 1960 at Cherry Hills Country Club, Denver, he won the U.S. Open. Additionally, in 1961 and 1962, Palmer won the British Open.?
No wonder Arnie?s Army called him 'The King' of golf.
Arnold Palmer: Death?
After playing a full and rich game of golf, Palmer retired from competitive golfing in 2006. Although, he never stopped playing until his last breath. The world got the news of Arnold Palmer's death on September 26, 2016. He died at the age of 87. Palmer lived a wholesome and complete life, where he was known, admired, and cherished by many people. And after his death, he left behind something for everyone with which to remember him.?
Arnold Palmer: Net Worth
According to Celebrity Net Worth, Arnold Palmer's net worth is estimated to be $700 million. He earned an estimated $875 million throughout his career, out of which $3.6 million in prize money from 52 years on the Champions Tour and PGA Tour and the rest from golf course design, licensing, endorsements, and appearances.
Arnold Palmer: Legacy
Arnold Palmer is a name that still lives on. During and after his life, Palmer remained close to his fans and people who believed in him. Apart from his talents and enterprises, he is known for Arnold & Winnie Palmer Foundation and Arnie's Army Charitable Foundation. Both these foundations focus on helping and aiding the future generation.?
Arnold Palmer, in his lifetime, contributed and supported the development of a hospital that solely worked towards caring for women and children. For Arnold's contribution and to honor him, the founders decided to keep the name Arnold Palmer Hospital for children. Both foundations still continue to support the hospital.?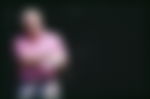 Arnold Palmer: Books
Palmer has written and published many books throughout his life. However, one book most loved and popular amongst Arnies's Army is A Life Well Played. In this book, he humors his readers with interesting anecdotes and wisdom from his life.??
| | |
| --- | --- |
| Full name | Arnold Palmer |
| Nickname | The King |
| Age | 87- Deceased |
| Birth Year | 1929 |
| Residency | Latrobe, Western Pennsylvania |
| Nationality | American |
| Spouse | Winifred Walzer (1954-1999); Kathleen (Kit) Gawthrop (2005-2016) |
| Children | Peggy Palmer Wears, Amy Palmer Saunders, Al Gawthrop III, Lynn Bouck, and Blair Miller.? |
| College | Wake Forest University |
| Height | 5?10 inch |
| Weight | 177 pounds |
| Highest-ranking | PGA Player of the Year (1960 & 1962) |