Arnold Schwarzenegger
Arnold Schwarzenegger's Net Worth 2023
A man of many talents, Arnold Schwarzenegger is a true icon. Beginning his legendary career as a bodybuilder, Arnold Schwarzenegger cemented himself in different realms, be it acting, business, or politics. He was once the highest-paid actor in Hollywood, with the Terminator being one of his most famous roles. A successful entrepreneur before he ventured into the film industry, Schwarzenegger has a net worth of $450 million. During his peak, he earned $20-30 million per movie while also forging a career in real estate. The real estate portfolio of Arnold Schwarzenegger is $100 million.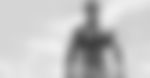 In movies, Arnold earned $2 million for "Commando", $3.5 million for "Predator", $11 million for "Total Recall", and $12 million for both "Kindergarten Cop" and "Terminator 2". In Terminator 2, Arnold only had 700 words of dialogue, equating to $21,429 per spoken word.
Arnold Schwarzenegger?s Early Life
On July 30, 1947, Arnold Schwarzenegger was born to a police chief and a homemaker, named Gustav and Aurelia, in a tiny village in Thal, Austria. He grew up in a Catholic household with strict parents. Though he excelled in sports, academically, he was an average student. Until the age of 14, he played soccer. It was in 1960 that he took his first step toward becoming a bodybuilder, when his soccer coach took him to the local gym and introduced him to the world of bodybuilding. After finishing high school in 1965, Schwarzenegger enlisted himself in the Austrian military. It was here, that he won his first bodybuilding contest, Mr. Junior Europe. Schwarzenegger has never looked back ever since.
Arnold?s Schwarzenegger family and his kids?
While in Austria, Arnold Schwarzenegger's family consisted of four members. Apart from his parents, Schwarzenegger had an elder brother named Meinhard Schwarzenegger, who unfortunately passed away in a traffic collision in 1971 at the age of 24. Years after moving to America, Arnold Schwarzenegger married television journalist and American royalty, Maria Shriver. The wedding took place in Hyannis, Massachusetts on April 26, 1986.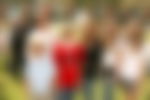 The couple has four children, namely Katherine, Christina, Patrick, and Christopher Schwarzenegger. However, the two ended their marriage and parted ways in 2011 after Schwarzenegger's infidelity came to light. Schwarzenegger fathered a child named Joseph Baena during his extramarital affair with his former housekeeper, Mildred Baena.
In his long decorated public career, Arnold Schwarzenegger made many friends and acquaintances. However, there was one who stood out the most and stuck with him through it all. It was his best friend and best man, Franco Columbu. The two were inseparable, like two peas in a pod. The two bodybuilders who met in Munich in 1965, always pushed each other to strive for the better. Unfortunately, Arnie lost his "partner in crime" aged 78 in August 2019.
Arnold Schwarzenegger?s Dating History
Arnold Schwarzenegger's first relationship after becoming a renowned bodybuilder can be traced back to his 20s. It was in 1969 when Schwarzenegger dated a college student named Barbara Outland. The two parted ways and ended their six years of live-in relationship in 1975. After his breakup with Outland, Schwarzenegger did not get into a serious relationship for the next two years. But that changed in 1977 when he met the 25-year-old hairdresser, Sue Moray. The couple dated for the next four years. Schwarzenegger reportedly was still dating Moray, by the time he met his now ex-wife, Maria Shriver.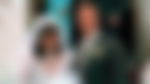 Maria Shriver and Arnold Schwarzenegger began dating soon after they met at Robert F. Kennedy's pro-celebrity tennis tournament. Reportedly, despite being "in love" with Shriver, Schwarzenegger continued his relationship with Moray for another year. Shriver and Schwarzenegger got married in 1986. A relationship that lasted for several decades and resulted in four children with Shriver, ultimately came to a hurtful end in 2011, when Schwarzenegger's affair with his housekeeper was exposed. However, it wasn't until 2021, that the divorce was finalized.
Before this, during his relationship with Shriver, Schwarzenegger was linked with several co-stars. At the age of 32 in 1979, Arnold dated the then-19-year-old TV personality, Eleanor Mondale. In an interview in 2012, Schwarzenegger admitted to having had an extramarital affair with his Red Sonja co-star, Brigitte Nielsen. However, the two broke up when the actress demanded Schwarzenegger take her in as his wife.
Schwarzenegger was also linked to his 'Little House on the Prairie' co-star Gigi Goyette. Though Goyette admitted to the affair in 2011, Schwarzenegger has rebuffed ever being involved with her. He was also linked to his "Total Recall" actress Rachel Ticotin. While many incidents from the time serve as proof for the claim, neither of the two ever said a word on the matter.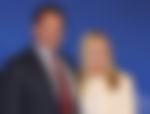 Despite the alleged affairs, Maria Shriver and Arnold Schwarzenegger stayed together. However, the news of the affair with the housekeeper became the breaking point of their relationship. Schwarzenegger had a son with Mildred Baena, in 1996. However, it wasn't until the kid (Joseph Baena) grew up and started resembling his father, that Schwarzenegger learned about it. This revelation led to his separation from his wife, Maria Shriver, in 2011.
Schwarzenegger has been in a relationship with a physical therapist named Heather Milligan since 2013. The couple has been together for a decade now.
Arnold Schwarzenegger's Diet and Workout Plan
Arnold Schwarzenegger's physique has been one of the best to ever grace the bodybuilding stage. However, it wasn't easy for the Greek God to stay in form. It was a result of a perfectly monitored diet and well-formulated and carried-out workouts. Schwarzenegger's 3000+ calories diet consisted of a heavy amount of protein including, egg yolk, red meat, and bacon.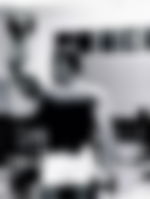 Other elements like grains, vegetables, fats, and micronutrients were not overlooked either. However, in recent times, Schwarzenegger's diet has seen a significant difference. Presently, his diet is 99% vegan. Schwarzenegger always leveled his massive calorie intake with an intense workout session. Reportedly, during his prime, Schwarzenegger used to work out 5 hours a day for six days a week. His workout plan was divided into two sections, Set A and Set B.
Set A included the exercises for Monday, Wednesday, and Friday. Whereas, Set B included his workout for the remaining days. Sunday was the rest day. The routine for both plans was as follows:?
Set A?
Chest
Bench press: 5 sets, 6-10 reps
Dips: 5 sets, to failure
Flat bench flies: 5 sets, 6-10 reps
Incline bench press: 6 sets, 6-10 reps
Cable crossovers: 6 sets, 10-12 reps
Dumbbell pullovers: 5 sets, 10-12 reps
Back
One-arm dumbbell rows: 5 sets, 6-10 reps
T-bar rows: 5 sets, 6-10 reps
Seated pulley rows: 6 sets, 6-10 reps
Front wide-grip chin-ups: 6 sets, to failure
Straight-leg deadlifts: 6 sets, 15 reps
Calves
One-legged calf raises (holding dumbbells): 6 sets,12 reps
Standing calf raises: 10 sets, 10 reps
Seated calf raises: 8 sets, 15 reps
Forearms
Wrist curls (forearms on knees): 4 sets, 10 reps
Wright roller machine: to failure
Reverse barbell curls: 4 sets, 8 reps
Abs
Continuous training for 30 minutes
Legs
Leg extensions: 6 sets, 12-15 reps
Squats: 6 sets, 8-12 reps
Barbell lunges: 5 sets, 15 reps
Leg presses: 6 sets, 8-12 reps
Leg curls: 6 sets, 10-12 reps
Set B?
Shoulders
Cable lateral raises: 5 sets, 10-12 reps
Seated barbell presses: 6 sets, 6-10 reps
Rear-delt lateral raises: 5 sets, 6-10 reps
Lateral raises (standing): 6 sets, 6-10 reps
Biceps
Seated dumbbell curls: 6 sets, 6-10 reps
Barbell curls: 6 sets, 6-10 reps
Dumbbell concentration curls: 6 sets, 6-10 reps
Triceps
One-arm dumbbell triceps extensions (exterior head): 6 sets, 6-10 reps
Close-grip bench presses (for all three heads): 6 sets, 6-10 reps
Barbell French presses (interior head): 6 sets, 6-10 reps
Pushdowns (exterior head): 6 sets, 6-10 reps
The chest, forearms, and abs exercises, included in both sets, remained the same throughout the week.
Arnold Schwarzenegger Awards and Achievements
After the Mr. Junior Europe title, Schwarzenegger won the Mr. Universe title in 1967, followed by three more titles, thereafter. After his win in 1967, he moved to California and trained to compete for Mr. Olympia. He was 23 years old when he won his first Mr. Olympia title in 1970. Those rigorous workouts and training fetched him six consecutive Mr. Olympia titles from 1970 to 1975.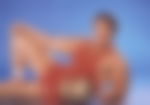 After the 1975 Mr. Olympia title, he retired from bodybuilding and shot his documentary, Pumping Iron. However, he soon returned to bodybuilding in 1980 to compete, and won his seventh Mr. Olympia title. With this glorious curtain call, Schwarzenegger moved on from his bodybuilding career.
Here are some of his major achievements:
1963 Steirer Hof Competition in Graz, Austria (runner-up).
1965 Junior Mr. Europe in Germany
1966 Best-Built Athlete of Europe in Germany
1966 International Powerlifting Championship in Germany
1966 Mr. Europe?amateur in Germany.
1966 NABBA Mr. Universe?amateur in London, England
1967 NABBA Mr. Universe?amateur in London, England
1968 German Powerlifting Championship in Germany
1968 IFBB Mr. International in Tijuana, Mexico
1968 NABBA Mr. Universe?professional in London, England
1968 IFBB Mr. Universe in Miami, Florida (tall class winner)
1969 IFBB Mr. Universe in New York
1969 IFBB Mr. Olympia in New York (2nd place to Sergio Olivia)
1969 NABBA Mr. Universe?professional in London, England
1969 IFBB Mr. Europe?professional in Germany
1970 NABBA Mr. Universe?professional in London, England
1970 AAU Pro Mr. World in Columbus, Ohio
1970 IFBB Mr. Olympia in New York
1971 IFBB Mr. Olympia in Paris, France
1972 IFBB Mr. Olympia in Essen, Germany
1973 IFBB Mr. Olympia in New York
1974 IFBB Mr. Olympia in New York
1975 IFBB Mr. Olympia in Pretoria, South Africa
1980 IFBB Mr. Olympia in Sydney, Australia
Arnold Schwarzenegger Movies
While pursuing his career in bodybuilding, Arnold Schwarzenegger also gave his childhood dream a shot. In 1969, he landed the role of Hercules in the fantasy comedy, Hercules in New York. However, due to his thick Austrian accent, Schwarzenegger's dialog in his debut movie was dubbed by another actor.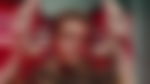 Nearly a decade later, his bodybuilding-centric sports documentary, Pumping Iron, was released in 1977. The movie was well received not only in Hollywood but in the entire bodybuilding world. This film's success turned him into a household name. Apart from Schwarzenegger's popularity, the film also helped popularize bodybuilding.
After this, Schwarzenegger starred in the 1980s film series, Conan The Barbarian. The first installment of the 3-movie film series was released in 1982. Made on a budget of $20 million, the film performed immensely well, earning $68.9-79.1 million at the box office. However, this wasn't the role that helped him break through in the international market.
The Terminator, released in 1984, was what made Arnold Schwarzenegger an internationally acclaimed actor. With a budget of merely $6.4 million, The Terminator grossed a whopping 78.3 million at the box office. Directed by James Cameron, this science fiction movie was well-received by the audience. Its initial success laid the foundation for its next 5 sequels that were released over the next few decades, the last being in 2019.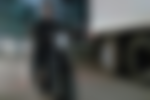 While it is undoubtedly one of his most famous movies, this wasn't the movie that earned him the heftiest paycheck. The 1988 film named 'Twins' was the one that helped him make the big bucks. However, it wasn't a direct paycheck deal. Instead of getting paid while filming the movie, Schwarzenegger had cracked a deal to have a share of 45% of the profits. With the $18 million movie earning $216 million at the theaters, Schwarzenegger's income is estimated to be around $35-40 million dollars.
Despite his enormous success in the film industry, when the time came to move on to his next endeavor, Arnold Schwarzenegger quit acting. In 2003, Arnold Schwarzenegger pulled the plugs on his acting career in order to try his hands at politics.
Arnold Schwarzenegger's Political Career
Arnold Schwarzenegger's political career officially began in 2003 when he ran for the office of Governor of California. It was a recall election that Schwarzenegger won, and took office for the remaining term (2003-2007) of the then-governor Gray Davis. The Republican Party member was re-elected in 2006 and served another term from 2007 to 2011.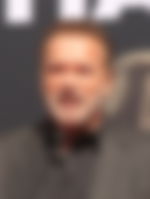 Schwarzenegger is also known for his philanthropic works. In September 2006, he signed the Global Warming Solutions Act of 2006. The purpose of the act was to cut the emissions to what they were in 1990 by 2020. These activities contributed to California's position as a global leader in tackling climate change, fostering renewable energy, and developing creative environmental solutions.
Towards the end of his first tenure, Schwarzenegger approved a law mandating health indemnification providers to provide homosexual partners with the same benefits as unmarried heterosexual couples.
Arnold Schwarzenegger's relationship with Sylvester Stallone
Arnold Schwarzenegger and Sylvester Stallone are two of the most famous action movie stars. The two are good friends and are often spotted hanging out together. However, this wasn't the case from the get-go. There was a time when the two were constantly at each other's throats, turning into one of the biggest and most public rivalries known to fans. From trolling each other in interviews to competing for the same movie, they were enemies in every sense of the word.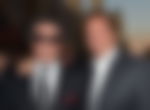 The bitterness was such that Schwarzenegger once tricked Stallone into accepting a movie Arnie knew would be a flop. The movie was none other than the Hollywood disaster, "Stop! Or My Mom Will Shoot." The movie was dubbed the worst movie ever made. But as it turns out, it was Arnie who tricked Stallone into believing if he did not accept the offer the role would go to his nemesis. Not wanting Arnold Schwarzenegger to get another movie, Sylvester Stallone accepted the offer, which eventually proved to be his worst decision ever.
However, with time they were able to bury the hatchet. Then instead of fighting for the films, they worked together and gave fans some of the best action movies like The Expendables. The duo has worked together in three movies, namely the Escape Plan, The Expendables 1, and The Expendables 2. These projects also marked Schwarzenegger's brief return to the acting world. Apart from movies, the two also share a common love for cars.?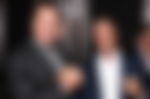 Schwarzenegger owns several military-themed vehicles like the Mercedes-Benz Unimog, Hummer H1 Slant Back, Military-Style Hummer H1, and Ex-Military Dodge M37. The environmentalist also owns environment-friendly cars like the Tesla Roadster and Kreisel Electric G500. His classic and vintage collection includes The Excalibur and Eldorado Biarritz. Among others, he also owns a tank.
Stallone's car collection, on the other hand, includes the 2010 Porsche Panamera, Bentley Continental GT, Rolls-Royce Phantom, Ferrari 599 GTB Fiorano, 1932 Highboy Hot Rod, etc. However, in their diverse list of cars, there was one that the two owned around the same time. It was the Bugatti Veyron. Eventually, Schwarzenegger sold his car in 2018.
Name

Arnold? Schwarzenegger

Born

30 July, 1947

Place of Birth

Thal, Austria

Nationality

Austrian- American

Education

Santa Monica College

UCLA Extension

University of Wisconsin-Superior

Parents

Gustav Schwarzenegger

Aurelia Jadrny Schwarzenegger

Height

6'2"

Weight

235 lbs

Wife

Maria Shriver (1986-2021)

Kids

Katherine Schwarzenegger, Christina Schwarzenegger,

Patrick Schwarzenegger, Christopher Schwarzenegger,

and Joseph Baena

Social Media

Twitter