Arnold Schwarzenegger
Arnold Schwarzenegger 2022: Net Worth, Salary & Endorsements
A man of many talents, Arnold Schwarzenegger is a true legend. He is a champion bodybuilder, model, famous actor, smart businessman, and politician. He has done it all in his life. The Austrian-American had been the highest-paid actor at times while being a famous actor. Significantly, his Terminator movies are famous across the world and dominated the box office for a long time. Starting his career as a famous bodybuilder, Arnold's physique was a sight to behold. Nonetheless, his smart workouts and perfect food diets are used by aspiring bodybuilders, all over the world.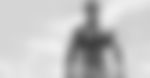 Early Life
ADVERTISEMENT
Article continues below this ad
Born on July 30, 1947, in the tiny village of Thal, Austria, Arnold's father Gustav was a local chief of police while his mother was a homemaker. His first steps to becoming a bodybuilder happened when his soccer coach took him to the local gym and introduced him to the world of bodybuilding. From there, he never looked back.
Arnold Schwarzenegger career
Arnold Schwarzenegger won the Junior Mr. Europe Contest in 1965. He won the Mr. Universe title in 1967 and won three more titles, thereafter. He also attended business school while having his bodybuilding career. He had one single goal in his mind; to become the greatest bodybuilder ever. Ever since he was young, he wanted to accomplish that feat and he did just that. After his title in 1967, he moved to California and trained to compete for Mr. Olympia. Those rigorous workouts and training fetched him six consecutive Mr. Olympia titles from 1970 to 1975. He was 23 years old when he won the Mr. Olympia title.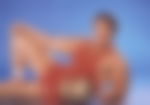 After the 1975 Mr. Olympia title, he retired from bodybuilding for shooting his documentary Pumping Iron. However, he soon returned to bodybuilding in 1980 to compete again. Yet again, he won the Mr. Olympia title, his seventh, and it was a great end to his unbelievable bodybuilding career. He was preparing himself for acting in the movie named Conan.
Bodybuilding achievements
Here are some of his major achievements:
1963 Steirer Hof Competition in Graz, Austria (runner-up).
1965 Junior Mr. Europe in Germany
1966 Best-Built Athlete of Europe in Germany
1966 International Powerlifting Championship in Germany
1966 Mr. Europe–amateur in Germany.
1966 NABBA Mr. Universe–amateur in London, England
1967 NABBA Mr. Universe–amateur in London, England
1968 German Powerlifting Championship in Germany
1968 IFBB Mr. International in Tijuana, Mexico
1968 NABBA Mr. Universe–professional in London, England
1968 IFBB Mr. Universe in Miami, Florida (tall class winner)
1969 IFBB Mr. Universe in New York
1969 IFBB Mr. Olympia in New York (2nd place to Sergio Olivia)
1969 NABBA Mr. Universe–professional in London, England
1969 IFBB Mr. Europe–professional in Germany
1970 NABBA Mr. Universe–professional in London, England
1970 AAU Pro Mr. World in Columbus, Ohio
1970 IFBB Mr. Olympia in New York
1971 IFBB Mr. Olympia in Paris, France
1972 IFBB Mr. Olympia in Essen, Germany
1973 IFBB Mr. Olympia in New York
1974 IFBB Mr. Olympia in New York
1975 IFBB Mr. Olympia in Pretoria, South Africa
1980 IFBB Mr. Olympia in Sydney, Australia
Arnold Schwarzenegger's Net Worth and Endorsements
A successful entrepreneur before he ventured into the film industry, Schwarzenegger has a net worth of $450 million. During his peak, he earned $20-30 million per movie. He earned millions of dollars through movies while also forging a career in real estate. The real estate portfolio of Arnold Schwarzenegger is $100 million.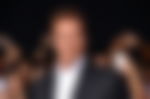 In movies, Arnold earned $2 million for "Commando", $3.5 million for "Predator", $11 million for "Total Recall", and $12 million for both "Kindergarten Cop" and "Terminator 2". In Terminator 2, Arnold only had 700 words of dialogue, equating to $21,429 per spoken word.
Contact Schwarzenegger:
ADVERTISEMENT
Article continues below this ad
Twitter: @Schwarzenegger
Instagram: schwarzenegger
| | |
| --- | --- |
| Age | 74 |
| Nationality | Austrian-American |
| Height | 6'2" |
| Weight | 235lb |
| Bodybuilding titles | 1970-1975, 1980 |
| Marital Status | Single |
| Net Worth | $450 million |
ADVERTISEMENT
Article continues below this ad
Arnold Schwarzenegger News Feed
---
---
---
---
---
---
---
---
---
---