Aryna Sabalenka
Aryna Sabalenka 2023: Net Worth, Salary and Endorsements
The Belarusian tennis player Aryna Siarhiejeuna Sabalenka was famously introduced to tennis by chance. It was only later that she ended up pursuing it professionally. Born on May 5, 1998, she started training at the National Tennis Academy in Minsk, Belarus ever since it opened in 2014.
Presently, Sabalenka trains under her coach, Anton Dubrov. Dubrov is a tennis coach and former player from Belarus. He has been Aryna Sabalenka's coach since 2020. In February 2022, when Sabalenka opposed her team's efforts to remodel her serve while struggling with double faults, Dubrov suggested resigning. But Sabalenka eventually persuaded him to stay, vowing, "We'll come back stronger".
ADVERTISEMENT
Article continues below this ad
Aryna Sabalenka: Net Worth 2023
Sabalenka, who has found the nickname of 'The Tiger', has racked up quite a list of titles since she became an active player in 2017. With 19 titles in her hand, she has career winnings amounting to a whopping $18 million during her time on the court.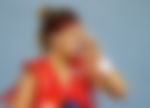 Belarusian Tennis Beauty Aryna Sabalenka Reveals Heart-Breaking Incident With Ukrainian's Coach After a Devastating Loss
Aryna Sabalenka's Endorsements 2023
Being a constant presence in the Top 5, Sabalenka attracts several sponsors her way. At the moment, she is sponsored by Wilson, who supplies her with the racket, Wilson Blade 98 v8. She strings her weapon with Luxilon Big Banger Alu Power 1.25 strings. Along with Wilson, she dons the apparel of the widely acclaimed athleticwear brand Nike, rounding off the list of her main sponsors.
Aryna Sabalenka: Early Life and Family Background
Aryna Sabalenka was born in Belarus' capital, Minsk. During his peak, her father, Sergey, was an ice hockey player. Sabalenka discovered tennis by coincidence. She said, "One day, my dad was just driving me somewhere in the car, and on the way he saw tennis courts. So he took me to the courts. I really liked it and enjoyed it, and that's how it was. That's how it started."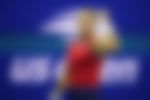 When the National Tennis Academy in Minsk opened in 2014, she began training there. Sabalenka and her management were persuaded by the Belarusian Tennis Federation in 2015 to focus on low-level professional events rather than junior competitions, despite the fact that she was still eligible to compete at the junior level at the time.
Is Aryna Sabalenka in a Relationship?
Sabalenka is in a loving relationship with Konstantin Koltsov, a former Belarusian Ice Hockey player. Koltsov was a professional ice hockey player for 18 years, competing for Belarus in the IIHF World Championships and the Winter Olympics in 2002 and 2010. He also had a brief stint in the NHL with the Pittsburgh Penguins.
In June 2021, Sabalenka and Koltsov became Instagram official. She posted a photo of Koltsov kissing her on the cheek while she smiled at the camera on June 19. Sabalenka and Koltsov took a trip around Rome, Italy, in May 2022. She shared many Instagram photographs of the couple posing in front of the Colosseum and the Trevi Fountain, as well as enjoying gelato together from their vacation.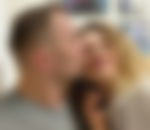 The couple has taken many steps together and is there for each other whenever one needs the other. When Sabalenka was exhausted from her press conferences and an exit from the French Open, Koltsov was front and centre in making sure that Sabalenka could have some relief from her arduous time at the tournament.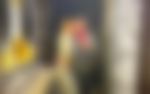 Belarusian Tennis Beauty Aryna Sabalenka's 42-Year-Old Boyfriend Delivers the Sweetest Reply to Her Romantic Tribute
Where Does Aryna Sabalenka Live?
The Tiger, albeit from Belarus, does not live in the country. Her current residence is in the tennis capital of the US, Miami, Florida. She has joined a plethora of American tennis stars, such as Coco Gauff, Martina Navratilova and more, who have also chosen their permanent residence in Miami. 
What is Sabalenka's Tattoo?
The Belarusian player has a prominent tattoo on her forearm, which is a rendition of a roaring Tiger. Not only does the tattoo represent her spirit as a fierce player, but it is also a homage to her birth year, 1998, which is the year of the Tiger in the Chinese zodiac. The tattoo, along with her dominant playing style, has earned her the nickname 'The Tiger'.
Aryna Sabalenka: On Court Achievements
Sabalenka has a total of 19 WTA titles, thirteen in singles and six in doubles. She is currently ranked no. 2 in singles, which is also her highest career ranking.
Sabalenka reached the WTA final at Tianjin Open, and she lost to Maria Sharapova in the finals. With that run, she broke into the top 100 rankings in 2018. Later, at the Mumbai Open (WTA 125K event), she won the title. 
Her first Premier-level title was achieved at the Connecticut Open 2018, and later at the US Open, she pulled off an upset by taking out World Number five, Petra Kvitova, and later lost to the eventual champion, Naomi Osaka. 
Later, Sabalenka won the Premier 5 level tournament in Wuhan, China, and defeated the World Number six, Elina Svitolina. In 2018, she also qualified for the WTA Elite Trophy. The year 2018 was her first full year on the WTA Tour, and that year, she was named the 'WTA Newcomer of the Year'.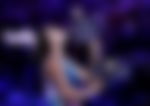 Sabalenka began her 2019 season with a title in Shenzhen. During the 'American Double Sunshine', she completed the prestigious Sunshine Double in doubles by lifting the Indian Wells and Miami Open trophies alongside her partner, Elise Mertens. They also went on to win the US Open.
The 2019 season was a massive year for Sabalenka in singles as well. She won the WTA Elite Trophy and also won a hat-trick of titles in China. The 2019 season also saw her make her debut in the top 10 of the WTA rankings.
The 2020 season was Sabalenka's best year so far. She won three more titles in Qatar, Ostrava, and Linz, defeating the likes of Victoria Azarenka and Elise Mertens in the finals.
It was the first time Sabalenka finished the year inside the top 10. She also joined Simona Halep as the two WTA players with the most titles in 2020 and finished the year on a nine-match winning streak.
In 2021, Sabalenka started internalizing her nickname of the Tiger. Two semifinals in slams, a second grand slam in doubles, and a masters title helped boost her rankings further. She ended the year ranked 2, which is her current rank as well.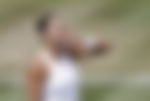 'OMG I Need This…' – Sweating Profusely During Tennis Practice, Aryna Sabalenka Comes Across a Unique Idea as She Seeks Respite from the Harsh Heat
In 2022, she reached her second US Open semifinal and was the runner-up in the WTA Finals. But she did not win any major titles in the year. Her 2023 stint would start off with a huge bang as Sabalenka won her first singles slam, the Australian Open. Additionally, she also went as far as the semifinals of the French Open and Wimbledon.
On the tour level, she won the Madrid Open and reached the final stages of all masters she played, barring the Italian and Canadian Open. Her form is on a completely different level than her prior years; now, with the US Open in her sights, she will definitely aim to win the final slam of the year. 
Foundation, Charity, and Philanthropic work
Sabalenka is involved in a lot of charitable endeavours in addition to being an active member of the Women's Tennis Association. The Tiger has always spoken out about giving back to society, believing it to be a venture that is imperative.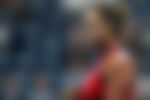 She is known to be participating with the 51st Guillermo Mendoza Memorial Scholarship Foundation (GMMSF) Box Office Entertainment Awards and the 51st International Letter Writing Competition. She is also a patron of the Belarusian Tennis Federation and a supporter of the Belarusian Children's Fund.
ADVERTISEMENT
Article continues below this ad
WATCH THIS STORY: Venus Williams Still Remembers Her Humiliation At Sister Serena's Hands
How to contact Aryna Sabalenka?
ADVERTISEMENT
Article continues below this ad
Name

Aryna Siarhiejeŭna Sabalenka

Born

5 May 1998

Place of Birth

Minsk, Belarus

Nationality

Belarusian

Education

Belarus

Parents

Sergey Sabalenka; Yulia Sabalenka

Height

6 ft 0 in (1.82m)

Weight

174 lbs

Partner

Konstantin Koltsov

Kids

N/A

Social Media

Instagram

;

Twitter
Aryna Sabalenka News Feed
---
---
---
---
---
---
---
---
---
---