Babe Ruth
Babe Ruth: History, Background, and Professional Career
George Herman Babe Ruth Jr., aka Babe Ruth, was an American professional baseball player in Major League Baseball. Ruth was one of the greatest ever to play the game of baseball. In simplest terms, Ruth was a true ambassador of baseball. With his unbelievable skills, Ruth made baseball entertaining and took the game into the mainstream. In his 22 years long career in Major League Baseball, Babe Ruth played for three teams; Boston Red Sox, New York Yankees, and the Boston Braves (now Atlanta Braves).
Apart from his real name, Ruth's nicknames were quite famous, too. Mainly known as Babe Ruth, the Yankees legend had various nicknames, such as Sultan of Swat, The Bambino, The Great Bambino, The Big Bam, The Colossus of Clout, The Behemoth of Bust, Jedge, The Wazir of Wham, The Maharajah of Mash, The Mammoth of Maul, The Kid of Crash, The King of Swing, The King of Clout, and The Rajah of Rap, among many others nicknames.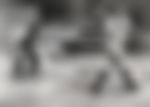 History and Background
Born on February 6, 1895, in Baltimore, Ruth's parents were George Herman Sr. and Katie George Jr. Though Babe Ruth's parents had eight children, only the Bambino and his sister Mamie survived. He didn't have a disciplined childhood because of the lack of guidance from his parents. However, later, when Ruth turned 7 years old, he was sent to a boys' school. Where he learned about discipline and it also helped him to shape his future. At this school, with the help of Brother Matthias (whom Ruth considered a father figure personality), The Bambino developed his interest and passion for the game of baseball.
Brother Matthias helped Ruth to develop and refine his batting, hitting, fielding, and pitching skills. And after a while, when Ruth improved his gameplay at a professional level, the Baltimore Orioles owner was impressed by the young Ruth. And at the age of 19, Ruth signed as a minor for the Orioles in 1914. Later in the same year, the Orioles sold Babe Ruth to Boston Red Sox. That is where he started his professional baseball career in Major League Baseball.
Apart from his sporting career, Ruth is famous for many other things, such as, even after years of his death, The Bambino's fans are still keen to know more about his personal life as well as professional life. Such as Babe Ruth's baseball card, Baseball stats, Was Babe Ruth Black? Babe Ruth candy bar, Babe Ruth rookie card value, Babe Ruth autograph, Babe Ruth net worth, Babe Ruth jersey, Babe Ruth signature, and Babe Ruth autographed baseball, among countless other things related to his life.
When talking about Ruth's baseball card, then, according to Barrons, a 1933 Ruth card was sold at a whopping price of $4.12 million at an online auction. And with this, it became the highest-priced sports card across the domain. Even his rookie card earned millions in recent times. As per The Denver Post, the 1916 Babe Ruth rookie card was sold for a humongous $2.46 million in 2021. Which is a record for a rookie card.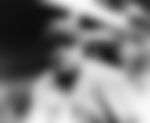 And for those who don?t know about the skin color of The Bambino, it still remains a mystery. However, according to Blacken Enterprise, Ruth has always been identified as a white man. And throughout his life, he also had the privilege of being a white man. During the 2006 season. Baby Ruth, named after Babe Ruth, became the official candy of MLB under a three-year agreement with Nestle.
Notably, the Yankees legend is a brand of baseball. Just like his baseball cards, Babe Ruth's autographed baseball was reportedly put up for the sale. And as per Bloomberg Quint, the lowest price of it was a whopping $63,999.99.
Professional Baseball
After the Baltimore Orioles sold The Bambino to the Boston Red Sox, MLB saw its greatest ever to play on ballparks for the first time. Ruth won his debut match in MLB. But due to already lots of players on the roster, the Red Sox sent him back to a minor league team, the Providence Grays. Later in the 1915 season, Babe Ruth became a starter for the Red Sox.
From 1914 to 1919, Ruth spent a total of six years at the Red Sox. Even during the 1918 season for the Red Sox, he smashed 29 home runs (a record at that time). But his best version was yet to come. And for that Babe Ruth joined the New York Yankees when the Boston Red Sox sold him for a record $125,000.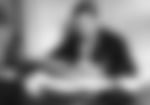 There is no denying that the Bambino had a great time with the Red Sox. But his domination in MLB began with the New York Yankees. Ruth's time at the Yankees was a fairytale that any other sportsperson can only dream of. It was the Yankees, where Babe Ruth established his legendary status. After he joined the Yankees, Babe Ruth changed his playing position to an outfielder.
During the 1920 season, Ruth smashed a record 54 home runs for the Yankees. And the following year, he broke his own record by scoring 59 home runs. Later in the 1927 season, Babe Ruth once again bettered himself and smashed a total of 60 home runs in that season.
Ruth was a blessing for the Yankees. Before his arrival at the Bronx, the Yankees never had never won a World Series title. But during his era, the Yankees won a record four World Series titles and seven American League titles.
Retirement
However, even after having an illustrious career for the Yankees, Babe Ruth didn?t play his last year for them. But he played his last season for the Boston Braves and then retired from baseball. During his 22 seasons in MLB, Ruth smashed a total of 714 home runs with an impressive batting average of .342, which was a record at that time.
Personal Life
Unlike his illustrious career in MLB, the baseball great didn't live a happy life. In 1918, he suffered his father's loss, due to a family fight. Four years prior to his father's death, Ruth had married a waitress named Helen Woodford. And almost after seven years together, he separated from his wife. And in 1929, he lost his ex-wife to a fire accident.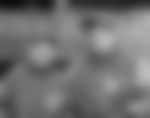 After that, Ruth married Claire Merritt Hodgson in the same year his ex-wife died. And the couple stayed together until Babe Ruth's death in 1948. On August 16, 1948, at the age of just 53, MLB icon George Herman Ruth Jr. lost his battle with cancer in New York City.
In 2014, to honor the legendary baseball player, Ed Sherman authored a book named "Babe Ruth's Called Shot". Which is based on the life of The Bambino. Not only this, in 1993, a film named "The Sandlot", inspired by Babe Ruth, also hit the theatre.
Memorial and Museum
In the honor of baseball great, there is also a museum after him at his birthplace in Baltimore. As per the museum's official website, Babe Ruth Birthplace Museum is just two blocks away from his birthplace, Camden Yards.
Unknown Facts
Many people also confuse Gideon Babe Ruth Howard with the family of Babe Ruth. But that might not be true. Gideon Babe Ruth Howard is the son of Hollywood actors Arliss Howard and Debra Winger.
There is another interesting thing about The Bambino that many people might not be aware of. While on the field, baseball fans always wondered about what did Babe Ruth keep on his head, under his baseball cap? Well, the answer is not so surprising, yet a unique one. Every time he played on the field, Ruth used to wear a piece of cabbage under his helmet to keep his head cool.
There is also a mystery about Babe Ruth's ethnicity. Many believe he was black, while some reports suggest that he was a German. When talking about Babe Ruth?s net worth, as per Celebrity Net Worth, the time when Ruth died, his net worth was $800 thousand.
Despite being a pure hitter of the game, Babe Ruth was also a good pitcher. During his time at the Boston Red Sox, Babe Ruth had struck out 170 batters without allowing a home run in the 1916 season.
After his death, he was buried at the Gate Of Heaven Cemetery in New York. Baseball fans often visit Babe Ruth's grave to offer their respect to the baseball legend.
Babe Ruth Quotes
There are several Babe Ruth quotes that inspire every now and then to baseball players.
?Baseball was, is, and always will be to me the best game in the world.?
?All ballplayers should quit when it starts to feel as if all the baselines run uphill.?
?Who is richer? The man who is seen, but cannot be? Or the man who is not being seen, but can see??
?If it wasn't for baseball, I'd be in either the penitentiary or the cemetery.?
| | |
| --- | --- |
| Full Name | George Herman Ruth, Jr. |
| Born | Feb 6, 1895 |
| Height | 1.88m |
| Weight | 98 kg |
| Net Worth | $800,000 |
| College | St. Mary's Industrial School for Boys |
| Bats | Wooden |
| Professional Debut | 1914 |
| MLB Statistics | 714 Home Runs |
| Teams | Boston Red Sox, New York Yankees, and Boston Braves |
| Awards | 7 MVP |