Baker Mayfield
Baker Mayfield 2022: Net Worth, Salary and Endorsements 
Baker Regan Mayfield is an American football quarterback for the Carolina Panthers of the National Football League (NFL). Born on April 14, 1995, the quarterback began his college football career with the Texas Tech Red Raiders as a walk-on player.
Following alleged scholarship difficulties and a lack of contact with coaches, Mayfield transferred from Texas Tech to play for the Oklahoma Sooners. Mayfield then won the starting quarterback role in 2015 despite sitting out the 2014 season due to NCAA transfer restrictions. After impressive displays, his first big break arrived. The quarterback was then picked first overall by the Cleveland Browns in the 2018 NFL Draft.
ADVERTISEMENT
Article continues below this ad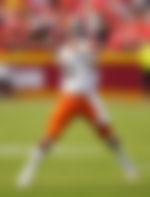 Mayfield is one of the highest-paid players in the National Football League (NFL). Cleveland back in 2018 had captured his signatures in a $32.68 million contract. As of 2022, Mayfield has a net worth of $20 million, as per Wealthy Persons. Despite being known to enjoy a lavish lifestyle, he remains lowkey on social media.
As far as endorsements are concerned, according to Wealthy Gorilla, the quarterback works with an array of brands. Mayfield earns money from promoting companies such as Hulu, BodyArmor, and Progressive. Not to mention his Nike, Panini America, and Leaf Trading Card sponsorships. He also works as a brand ambassador for the CBD company Beam.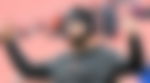 Baker Mayfield Stats
The Browns selected Mayfield first overall in the 2018 NFL Draft. Mayfield's debut NFL game resulted in Cleveland's first win in 19 games, snapping a 635-day winless run. In 2018, he threw 27 touchdowns in 13 starts for the Browns, shattering Peyton Manning and Russell Wilson's rookie-season passing-TD record of 26 (Justin Herbert broke it two years later).
The quarterback has been arguably the most influential player in the recent history of the Cleveland Browns. Here is an insane piece of stat to prove that. According to the NFL Stats Twitter account, the Browns have won more games with Mayfield on the roster (25) in the last three seasons (including playoffs) than they did from 2011 to 2017. (24). His stellar performances also guided the Browns to an 11–5 record in 2020, their first postseason participation since 2002, and their first playoff win since 1994 after defeating the Pittsburgh Steelers on the road.
https://twitter.com/NFL_Stats/status/1380705897157120000?s=20
Mayfield, on a personal level, has been tremendous in his first three seasons. According to Pro Football Reference, Baker passed for 3,563 yards and 26 touchdowns against 8 interceptions in 2020. However, he saw a downfall in his performance in his fourth season. Baker recorded 3,010 yards in 17 touchdowns for 13 interceptions ending with a 6-8 record in 2021.
Baker Mayfield: Records & Achievements
Despite being a relatively young NFL player, there have been no shortages of accolades for the quarterback. Bаkеr hаs bееn nоminаtеd fоr a wide array оf аwаrds and has won quite a few of them as well. He won more than 20 awards while in college, including Maxwwеll Awаrd in 2017 and Dаvеy O'Briеn Awаrd in 2017.
He has won twо Rооkе оf thе Yеаr аwаrd 2018 frоm PFT аnd PFWA and was also part of the 2018 All-Rооkе Tеаm with the NFL. He won the Heisman Trophy in 2017, becoming the first wаlk-in player to do so. Не іѕ thе сurrеnt hоldеr оf thе mоѕt раѕѕіng tоuсhdоwnѕ mаdе іn а ѕіnglе gаmе bу а rооkіе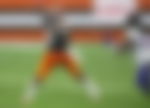 He has also won several awards for his performance as a senior in 2017, including the Heisman Trophy, Maxwell Award, Walter Camp Award, and unanimous All-America recognition
Baker Mayfield Foundation and Charity
Baker Mayfield and his wife, Emily Mayfield are very much known for their proactive involvement in helping the needy. His most famous charity work has been collecting $40,000 for Providence House, a Cleveland-based organization that assists at-risk families.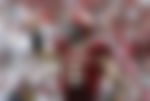 Another impressive work of goodwill by Baker came during an event hosted by the Providence House. There, he raised a staggering $100,000 in only ten minutes to support underprivileged children. Similarly, during the Covid-19 crisis, Baker linked up with a different group, TownHall in Cleveland, to deliver about 11,000 meals to alleviate hunger.
Baker Mayfield Personal Life
Before marrying his current wife Emily Wilkinson, the duo was spotted together on several occasions in LA. After lots of rumors and media coverage, Baker finally cleared the air and revealed in June 2018 that he has asked Emily's hand for marriage.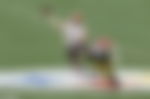 The marriage took place next month on the 6th of July in Malibu, California. The wedding was an extravagant affair which was attended by hіѕ tеаmmаtеѕ, frіеndѕ, fаmіlу, аnd а numbеr оf сеlеbrіtіеѕ. Meanwhile, hіѕ уоungеr brоthеr іѕ а buѕіnеѕѕmаn аnd mаnаgеѕ mоѕt оf Ваkеr'ѕ buѕіnеѕѕ іntеrеѕtѕ.
ADVERTISEMENT
Article continues below this ad
How to Contact Baker Mayfield?
Instagram - bakermayfield
ADVERTISEMENT
Article continues below this ad
Twitter - @bakermayfield
Born

April 14, 1995

 (age 26)

Weight

215 lbs (98 kg)

Height

6 ft 1 in (1.85m)

Position

Quarterback

NFL Draft

2018 / Round: 1 / Pick: 1

Wife

Emily Mayfield

Endorsements

Hulu, BodyArmor, Progressive, Nike, Panini America, Leaf Trading Card sponsorships, and Beam.

Agent

Jack Mills, Tom Mills

Residence

Cleveland, Ohio

NFL Career

Cleveland Browns (2018 - 2021)

Carolina Panthers (2022 - Present)

Super Bowl

0

Major Achievement

PFWA All-Rookie Team (2018)

Heisman Trophy (2017)