Bam Adebayo
Bam Adebayo 2021: Net worth, Salary, and Endorsements
Bam Adebayo is a six-foot-nine power forward/center who plays for Miami Heat in the NBA. Adebayo was born on July 18, 1997, to Marilyn Blount and John Adebayo in Newark, New Jersey. He was selected with the 14th overall pick in the 2017 NBA Draft.?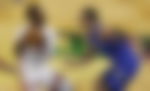 Adebayo grew up with his parents as a child but became distant from his father after his mother moved to New Jersey when he was just seven. ?For much of Adebayo?s early life, he did not want to acknowledge his Nigerian roots because his father did not play a strong role in his upbringing.? (H/T The Undefeated).?
Adebayo was called ?Bam Bam? as a kid and he attended Northside High School in North Carolina. He put up tremendous numbers as a junior and averaged 32.2 points and 21.0 rebounds per game.?
However, Adebayo transferred to High Point Christian Academy, where he earned massive recognition as a senior. He was named 2016?s North Carolina Mr. Basketball and featured in the Jordan Brand Classic and the McDonald?s All-American game.?
The five-star high school recruit then committed to the University of Kentucky when here massively honed his skills. The towering forward impressed in his freshman year and played alongside the likes of De?Aaron Fox, Wenyen Gabriel, and Malik Monk.?
Adebayo declared for the 2017 NBA draft after averaging 13.0 points, 8.0 rebounds, and 1.5 blocks in his only year as a Wildcat.?
Bam Adebayo NBA Career
Miami Heat selected Adebayo with the 14th overall pick in the 2017 NBA Draft. He then signed a rookie contract with the team and began displaying his talents in the Summer League. He came off the bench as a rookie and shot 51.2% from the field during the regular season.?
Adebayo featured in all 82 games as a sophomore but started just 28 of them. His efficiency was on the rise, which was indeed great news for the Heat. His defensive skills began to take a solid stand on the court, and the 2019/20 season really saw Adebayo break out on the scene.?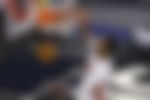 Erik Spoelstra made Adebayo a stater in his third year, and he didn?t disappoint. Adebayo notched up his first career triple-double and became a valuable defensive stopper. His terrific stop on Jayson Tatum during the playoffs earned Miami a spot in the finals.?
His incredible displays during the regular-season earned him a runner-up finish in the 2019 MIP award, but Adebayo was largely unable to contribute in the 2020 NBA Finals due to a neck injury. He averaged 17.8 points, 10.3 rebounds, and 4.4 assists in 19 playoff games.?
His impressive performance added to his strengths in the NBA 2K game as well. Adebayo first featured in the 2K218 edition with an overall rating of 75. But he?s now rated 87 in NBA 2K21, which is a massive improvement in three years.?
Major Achievements?
NBA All-Star (2020)
NBA All-Defensive Second Team (2020)
Second-team All-SEC (2017)
SEC All-Freshman team (2017)
McDonald's All-American (2016)
Jordan Brand Classic (2016)
North Carolina Mr. Basketball (2016)
Bam Adebayo NBA Stats
Adebayo has been a rising star in the league. His two-way excellence makes his game look dominating and effective. Adebayo has been a crucial member of the Heat?s roster, adding massive depth on both ends of the court. Currently, in the 2020-21 season, Adebayo is averaging 19.5 points, 9.0 rebounds, and 5.1 assists per game.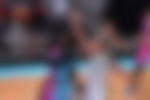 Bam Adebayo Current Contract
The 2017 draft class earned big bucks during the 2020 offseason, and Adebayo is one of them. He signed a rookie max extension contract with the Heat, which will see him earning $163 million through five years. It is reported that the value can skyrocket up to $195.6 million.?
Bam Adebayo 2021 Net Worth and Endorsements?
A solid amount is unavailable on Adebayo?s total net worth, but he is set to make a fortune through his newly signed contract. He would have earned a total of $13,799,892 in 2021 via salary. Furthermore, he earned an endorsement deal with Nike right in his rookie season and continues to sport their sneakers.?
Bam Adebayo NBA Sneaker Contract
Bam Adebayo has been wearing Nike sneakers since his NBA debut in 2017. He signed an endorsement deal with the brand but is yet to receive a signature edition.?
Adebayo recently donned Giannis Antetokounmpo?s signatures: ?Nike Zoom Freak 2? and has worn Kobe Bryant?s sneakers as well.?
| | |
| --- | --- |
| Age | 23 |
| Marital Status | Unmarried |
| Children | ? |
| NBA Championship Rings | ? |
| Nationality | American |
| Height | 6 ft 9 in (2.06 m) |
| Weight | 255 lb (116 kg) |
| Wingspan | 7?1? (2.17 m) |
How to contact Bam Adebayo
Bam Adebayo Instagram: bam1of1
Bam Adebayo Twitter: @Bam1of1