Battlefield 2042
Battlefield 2042: Release date, game modes, maps, and system requirements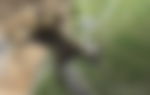 Battlefield 2042 is described by EA as "the next-generation of warfare." The upcoming first-person shooter game will be the seventeenth installment in the Battlefield franchise. As of now, this project is being undertaken by DICE and published by EA.
During an investor conference in October 2019, EA CEO Andrew Wilson confirmed the company's plans for a new Battlefield project. On June 9, 2021, DICE premiered the game's reveal trailer, which was thoroughly action-packed and showcased various aspects of the game.
A few days later, the studio aired the official gameplay trailer for Battlefield 2042, this time giving fans a good idea about the intense warfare. More content and information regarding the game will come to light during the EA Play live event on July 22.
Battlefield 2042: Release date
The release date for Battlefield 2042 is October 22, 2021. The FPS title will be available on PS4, PS5, Xbox One, Xbox Series X|S, and PC via Steam, Origin, and the Epic Games Store.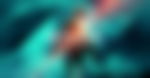 Battlefield 2042 Beta Date
In order to wring out any bugs or glitches before the game's release, Battlefield 2042 will have an open beta. It will be available to all players across all the platforms.
The Battlefield open-beta registration ends on August 8th. Following that, the technical test will begin on August 12 and will continue till August 16. It will be divided into six different sessions, with five sessions being 3 hours long and one being 9 hours long.
Can you pre-order Battlefield 2042?
Players can get early-access to Battlefield 2042 by availing of the pre-order mechanism. Pre-orders have already begun on the stores of the respective platforms. You will have until October 21st, 2021 to complete the pre-order.
Benefits from pre-ordering the game include:
Early access to open beta


Baku ACB-90 melee takedown knife


"Mr. Chompy" epic weapon charm


"Landfall" player card background and "Old Guard" tag
Battlefield 2042 editions
As for the editions of BF 2042, there are three that users can purchase. These are the Standard Edition, Gold Edition, and Ultimate Edition.
Picking up the regular version will grant a copy of the game along with early access to the open beta. However, the Gold and Ultimate version contain additional resources and unique rewards.
Gold Edition
Early access to game launch


Year 1 Pass: 4 New Specialists (1 per Season), 4 Battle Passes (1 per Season), and 3 Epic Skin Bundles ("Blistered Earth", "Tempest", and "Cold Blood")
Ultimate Edition
Early access to game launch


Year 1 Pass


Midnight Ultimate Bundle ("Shadow Stalker" Legendary Outfit, "Obsidian" Legendary Weapon Skin, "Onyx" Legendary Vehicle Skin)


Official digital artbook


Exclusive digital soundtrack
Battlefield 2042 System Requirements
Battlefield 2042 System Requirements (Minimum)
CPU: Core i5 6600K / AMD FX-8350 or better
RAM: 8 GB
OS: 64-bit Windows 10
VIDEO CARD: 4 GB NVIDIA GeForce GTX 1050 Ti or AMD Radeon RX 560
PIXEL SHADER: 5.1
VERTEX SHADER: 5.1
DEDICATED VIDEO RAM: 4096 MB
Battlefield 2042 Recommended Requirements
CPU: Intel Core i7 4790 / AMD Ryzen 5 3600 or better
RAM: 16 GB
OS: 64-bit Windows 10
VIDEO CARD: NVIDIA GeForce RTX 2060 or AMD Radeon RX 5600 XT
PIXEL SHADER: 5.1
VERTEX SHADER: 5.1
DEDICATED VIDEO RAM: 8 GB
Battlefield 2042: Gameplay
Despite not featuring a single-player campaign, Battlefield 2042 will provide and progress its narrative through multiplayer gameplay. The game is set in the near future where the world is on the brink of all-out war in the aftermath of prolonged periods of extreme climate change events and resource conflicts.
Several governments around the world have collapsed, shifting the balance of authority. This led to the subsequent rise of a band of outcast combat veterans known as 'No-Pats'. They have formed independent armed factions, known as Task Forces, consisting of military Specialists.
Meanwhile, the devastation and global tensions caused by climate change rise to a peak in the year 2040 when a space debris storm generates a Kessler Effect, causing 70% of satellites in Earth's orbit to come crashing on the ground.
The resulting global blackout plummets the world into chaos, aggravating the enmity between the United States and the Russian Federation. By the year 2042, a massive war seems certain to break out and it's down to the No-Pats to pick sides to defend themselves and survive.
Specialists in BF 2042
In Battlefield 2042, players will choose their role on the battlefield using the new Specialist system.
Specialists fall under the four established Battlefield classes of Assault, Engineer, Medic, and Recon. Each of the characters comes with a unique Speciality gadget and a passive Trait. Although, players can fully customize the rest of their loadout.
A total of 10 Specialist characters will become available at launch. Thus far, the developer has introduced us to four. Here are the Specialists in Battlefield 2042 we know of along with their gadgets and skills.
Webster Mackay (Speciality: Grappling Hook, Trait: Nimble)


Maria Falke (Speciality: Syrette Pistol, Trait: Combat Surgeon)


Pyotr "Boris" Guskovsky (Speciality: SG-36 Sentry System, Trait: Sentry Operator)


Wikus "Casper" Van Daele (Speciality: OV-P Recon Drone, Trait: Movement Sensor)
With the game set in the near future, the arsenal offered features an assortment of cutting-edge weapons, vehicles, fighter jets, helicopters, tanks, among other futuristic equipment. BF 2042 will also implement a new Plus system, which will facilitate the configuration and customization of guns on the go.
Battlefield 2042 Trailer
On June 13, 2021, DICE gave fans a glimpse at some of the latest upgrades in the Battlefield franchise. This includes a host of new vehicles, weapons and even a peek at the changing weather conditions amid battle.
The coolest moments in the trailer definitely have to be the high-octane inter-vehicular combat and the use of a new grappling gun.
Game modes in Battlefield 2042
BF 2042 will primarily feature 3 main gameplay modes. These include All-Out Warfare, Hazard Zone, and Battlefield Portal.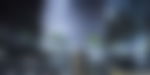 All-Out Warfare comprises two iconic Battlefield multiplayer modes, Breakthrough and Conquest. The updated hardware on the PlayStation 5, Xbox Series X/S and PC will allow players to experience a 128-player warzone while those on last-gen consoles will have to settle for a 64 player experience.
Hazard zone is a new, high-stakes, squad-based game mode. It is a new co-op multiplayer mode in which DICE promises a "tense experience that combines edge-of-your-seat gameplay with the best of the Battlefield sandbox".
Battlefield Portal essentially gives players a certain amount of control over what they want to play. It is a portal from which you can choose from a variety of battlefield game modes both past and present to create a customized experience. EA described the mode as a "love letter to core fans" and a "new way to play Battlefield".
Fans can expect to learn more details and a showcase of these modes at the upcoming EA Play Live on July 22.
Battlefield 2042 maps
The maps in Battlefield 2042 are some of the biggest seen in the series' history and will allow for intense warfare at an unprecedented scale. The game also incorporates dynamic environments and level destruction.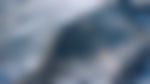 This means players will have to quickly adapt to extreme weather conditions like tornadoes and sandstorms and other impactful changes to the level in the heat of battle.
The locales in BF 2042 are set in real-world locations around the globe, and each one is extensively and intricately designed with distinction.
The game will launch with seven primary maps including Kaleidoscope, Manifest, Orbital, Discarded, Renewal, Hourglass, and Breakaway.
Battlefield 2042 Crossplay
So far, EA has made it clear that they want to introduce cross-play features into the upcoming Battlefield title. However, it will be interesting to see if they can deliver on these plans.
In their blog post answering fan questions, DICE also mentioned that they are working on introducing a cross-progression feature. This way players will be able to pick up from where they last left off without missing a beat.
Battlefield 2042 details
| | |
| --- | --- |
| Developer | DICE, Publisher: Electronic Arts |
| Release Date | 22 October, 2021 |
| Price | $59.99 |
| Modes | Single-player, Multiplayer |
| Platforms | Xbox One, Xbox Series X/S, PlayStation 4, PlayStation 5 |
| Spinoffs | Battlefield 2, Battlefield 3, Battlefield 4, Battlefield Hardline |
| Genre | First-person shooter, Battle royale |