Becky Lynch

Becky Lynch 2022: Net Worth, Salary, and Endorsements
Rebecca Quin, better known as Becky Lynch, isn't just the most popular women wrestler of our time, but also the face of the WWE. It won't be an overstatement to say that she has scratched and clawed for every bit of the success that she has earned in professional wrestling as well as in the WWE.
Becky was a fan of professional wrestling since her childhood. However, she was also involved in other sports, like horse riding, swimming, and basketball. Her passion for wrestling soon overcame her other preferences.
She was trained by her godfather Brian McMahon, along with her brother Gonzo De Mondo. Her story in pro wrestling is a truly inspirational one as she credits wrestling for helping her recover from her alcohol abuse issues. Very soon, she debuted with the name Rebecca Knox.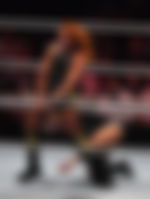 Coming from Ireland, she soon expanded her career to the rest of Europe and North America. Her most popular stint came as a part of the Extreme Canadian Championship Wrestling (ECCW) in 2005 when she wrestled for their offshoot promotion SuperGirls Wrestling. She later wrestled for Shimmer Women Athletes, which was an all-female promotion in 2006.
However, her career was seriously derailed after she sustained a serious injury. This was a head injury, and she was diagnosed with possible damage to her eighth cranial nerve. She missed professional wrestling for a period of six years due to this.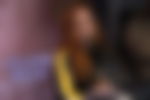 Most professional wrestlers would have given up, but not the superstar Becky Lynch. After her return, she signed a two year developmental deal with WWE on the NXT Brand from 2012. Her debut on the main roster was on Raw as a part of the Women's Revolution.
She was paired with Charlotte Flair and Paige and got a good rub. However, she was still treated as a superstar who wasn't really supposed to be in the main event picture. Her compatriots, Sasha Banks, Bayley, and Charlotte Flair, were given preference.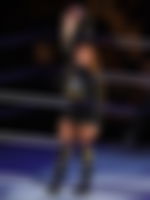 The hard work finally paid off when she was made the inaugural SmackDown Women's Champion. Her career took a decisive turn at SummerSlam 2018 when she ditched her cheesy babyface character for an aggressive heel one. It finally allowed her to become one of the most loved figures on the entire roster.
The year 2019 would be her year as she achieved mainstream success under "The Man" character. Her feud with Charlotte Flair became an iconic part of the women's division. In 2020, Becky Lynch took maternity leave from the company after receiving news that she was expecting a child with her fiance, Seth Rollins, one of the biggest names in the company.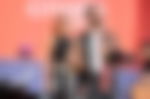 Becky Lynch gave birth to a baby girl on December 8, 2020. She finally made her much-awaited return at SummerSlam 2021 and defeated Bianca Belair in less than a minute to win the SmackDown Women's Championship. In the 2021 draft, Lynch was drafted to Raw and therefore she exchanged titles with Charlotte Flair to become the new Raw Women's Champion.
Becky Lynch 2022 Achievements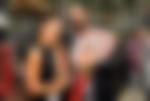 Becky Lynch has many achievements under her belt. She is a five-time Women's Champion in the company, a three-time SmackDown Women's Champion, and a two-time Raw Women's Champion. She held the top title on the red brand for a record duration of 399 days, which is still the record for the longest reign with the title.
She also became a part of the first-ever female-only WrestleMania main event along with Charlotte Flair and Ronda Rousey, where she would emerge victorious after defeating the champion Rousey in the triple threat match up.
Becky Lynch 2022 Net Worth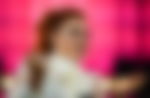 As of January 2022, Becky Lynch has a net worth of $5 million. Her annual salary with the company sits at a comfortable $250,000.?She is also entitled to additional perks.
Becky Lynch 2022 Charities and Foundations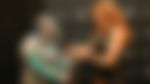 Lynch works with charities supported by the WWE such as Make-A-Wish, the Susan G. Komen Foundation, and Connor's Cure. She also works for some charities of her own choice.?There are also various fundraisers for certain causes that she is a part of.
How to Contact Becky Lynch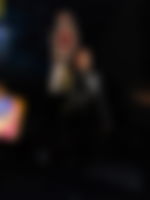 Here are Becky Lynch's social media handles -
Instagram - @beckylynchwwe
Twitter - @beckylynchwwe
| | |
| --- | --- |
| Real Name | Rebecca Quin |
| Born | 30 January 1987 (age 35) |
| Height | 5?ft 6?in (168?cm) |
| Weight | 135?lb (61?kg) |
| Nationality | Irish |
| Address | WWE Performance Center, 5055 Forsyth Commerce Road, Suite 100, Orlando, FL 32807 USA; Full Sail University 3300 University Park Drive Winter Park, FL 32792 USA |
| Relatives | Gonzo De Mondo (brother) |
| Marital Status | Engaged |
| Fiance | Seth Rollins |
| Children | Roux (Born December 8, 2020) |
| Ring name(s) | Becky Lynch, La Luchadora, Rebecca Knox |
| Trained By | Fergal Devitt, Paul Tracey, NWA UK Hammerlock |
| Debut | 2002 |
| Net Worth | $5 million |