Ben Stokes
Ben Stokes Biography
England player Ben Stokes made his official England debut in 2011 for the ODI and T20 teams. Then, two years later, he made his Test debut.
Although he is an excellent player, he has been the subject of controversy. In 2017, he was involved in a bar brawl and was then taken to court. As a result, Stokes' name was withdrawn from the provisional Ashes squad against Australia.
He was embroiled in a few other controversies in his career.
IPL Career
Admittedly, Ben Stokes' IPL career is not as long and pronounced as most of the other players. His debut only came in 2017 with the now defunct Rising Pune Supergiant. Ben Stokes batting record consists of a maiden century against fellow debutant team, Gujarat Lions.
He also won the Man of the Match award three times in 14 games. Unfortunately, Ben Stokes' IPL stint was cut short as he had to leave for national duty. However, within that short stint, Ben Stokes' batting has been fairly decent.
In 2018, he was roped in by the Rajasthan Royals for an astounding Rs 12.5 crores. This made him the most expensive foreign player in IPL. Prior to that, he was bought by Rising Pune Supergiant for Rs 14.5 crores. He made it worth Pune's while by smashing a high score of 103* and he boasts of a strike rate of 138.42.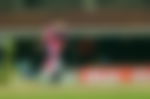 In the bowling department, Stokes has notched up a total on 24 wickets in three years. Half of those scalps came during the 2017 season with the Rising Pune Supergiant
Expectations for IPL 2019
This year, Ben Stokes' IPL 2019 career resumes with the Rajasthan Royals. He will be hoping to have a good campaign this season. The Royals are a fairly strong team and when Stokes is on form, he can be devastating.