Bianca Andreescu
Bianca Andreescu 2021: Net Worth, Salary and Endorsements
Bianca Andreescu is the youngest player ranked in the WTA top 20 rankings. In August 2019, she also became the first Canadian woman to win the Canadian Open in 50 years. Andreescu has an aggressive playing style and typically employees attacking cross-court shots.
Bianca Andreescu achieved a career-high ranking of world No.4 in October 2019. Currently, she is ranked at no. 7 in the world.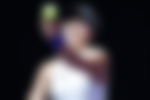 On-court Achievements
Andreescu has won three singles titles in her short career so far. The 2019 Indian Wells was Andreescu's breakthrough tournament, where she became the first wild card to reach the finals in Indian Wells' history. The Canadian defeated Angelique Kerber to win her maiden Tour-level title.
The 19-year-old came back at the 2019 Rogers Cup after recovering from her injury. She defeated three top-10 players to win the second title of her career. With this victory, Bianca reached a career-high ranking of 14.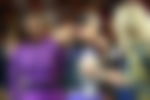 Andreescu's best performance came at the US Open 2019, reaching her maiden Grand Slam final. She defeated the ultimate legend of the sport, Serena Williams, and held her maiden Grand Slam title. She was on a 16-match winning streak at that point.
ALSO READ - Who Are Bianca Andreescu's Parents?
Andreescu suffered from many injury issues in 2020 and could not compete on the tour. She decided to work towards her comeback at the 2021 Australian Open.
Bianca Andreescu: Net worth 2021
Andreescu has earned $6,720,038 so far as prize money in her career. Bianca Andreescu's net worth is said to be $2,417,873. In 2020, Andreescu was the fifth highest-paid female athlete in the world, earning $8.9 million, of which $4 million came in endorsements.
Andreescu has an estimated net worth of $4 million.
Bianca Andreescu's Endorsements 2021
Andreescu is sponsored by Nike Inc. for her on-court apparel. Head sponsors Bianca's racquets. Her most recent partnerships include her endorsement of vegan restaurant chain Copper Branch and becoming BMW Canada's newest brand ambassador in June 2019. The same year she signed a deal with the luxury watch manufacturer Rolex.
Foundation and Charity
In 2019, Andreescu lent her support to a shelter in Ontario that helps women and children who are in need.
READ MORE - Who Is Bianca Andreescu's Former Boyfriend Benjamin Sigouin?
How to contact Bianca Andreescu?
Twitter - @Bandreescu
Instagram - Bianca Andreescu
| | |
| --- | --- |
| Age | 20 |
| Boyfriend | Benjamin Sigouin |
| Residence | Ontario, Canada |
| Nationality | Canadian |
| Endorsements | Nike, Head, Rolex, BMW, Copper Branch |
| Net Worth | US $4 million |
| Height | 1.7 m |
| Coach | Sylvain Bruneau |