Big E
Big E 2022: Net Worth, Salary, & Endorsements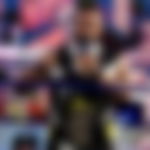 One of the strongest and physically imposing superstars on the roster, Big E is the current Intercontinental Championship. The former member of the New Day is WWE's brightest prospect and has been pushed to be the next main event star of the company.
Prior to making a career in wrestling, Big E was an excellent power lifter and one who broke American power lifting records. He dreamed of becoming a professional footballer but suffered too many injuries to fulfill it. Instead, he pursued wrestling and got signed to a developmental contract.
Big E wrestled at Florida Championship Wrestling, WWE's developmental territory before they established NXT. After NXT came into the picture, Big E became the brand's second champion, beating fellow FCW alumni Seth Rollins.
WWE main roster (2012-Present)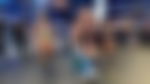 Big E debuted on the main roster as AJ Lee's bodyguard, attacking John Cena. He soon formed a team with Dolph Ziggler, AJ's boyfriend. The team even challenged for the WWE Tag Team Championships at WrestleMania, but were beaten by Team Hell No. The former power lifter was also by Ziggler's side when he cashed in the MITB contract on the Raw after WrestleMania.
Big E turned on Ziggler when he broke up with AJ Lee and embarked on a singles run of his own. He beat Curtis Axel to win his first title on the main roster, the Intercontinental Championship. He defended it against the likes of The Miz, Cesaro, Kofi Kingston, Dolph Ziggler, Jack Swagger and Curtis Axel.
New Day (2014-2020)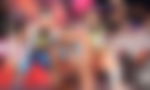 After dropping the title to Bad News Barrett at Extreme Rules 2014, Big E found himself directionless, but found a new trajectory. Alongside Xavier Woods and Kofi Kingston, the New Day became one of WWE's most successful stables. They currently hold the record for the longest Tag Team Championship reign of all time.
With the group, Big E won eight tag team championships. Once the group disbanded in 2020, E embarked on another singles run. He beat Sami Zayn for the Intercontinental Championship on Christmas Day. However, this was just the beginning of the push that he received from WWE.
Big E lost the Intercontinental title to Apollo Crews at the WrestleMania 37 pay-per-view after interference from Commander Azeez.
However, this hardly hindered Big E's singles run as he targeted the Money in the Bank contract. Big E surprised everyone when he won the briefcase at the MITB PPV, making him the first African-American superstar to hold the contract.
On September 13th, Big E cashed in his Money in the Bank contract against Bobby Lashley on an episode of Raw and won the WWE Championship for the first time in his career and became the thirty-third Triple Crown Champion of the company
Big E Net Worth 2022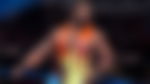 The WWE Champion's net worth is around $2 million. According to his WWE contract, E's basic salary is $500,000. However, he is also subjected to getting more pay on his merchandise sale for the company.
Big E Achievements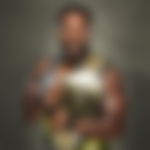 The former power lifter may have shattered records and won numerous trophies prior to his WWE career, but his wrestling record isn't less impressive.
Big E was the second NXT Champion in history, beating Seth Rollins for the title. He is a two-time Intercontinental Champion. With the New Day, he's held eight tag team championships; two Raw Tag Titles and six SmackDown tag titles.
He also won the Money In the Bank contract and successfully cashed in on Bobby Lashley.
Big E is also the reigning WWE champion, where he has successfully defended his title against the likes of Bobby Lashley and Kevin Owens.
He was part of the first-ever tag-team Hell in a Cell match and first tag team Elimination Chamber match.
Personal Life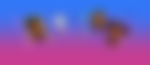 We know not much about the superstar's personal life. He was born in Tampa, Florida, and is the son of Jamaican and Montserratian immigrants. He and his New Day teammates have a podcast called 'Feel the Power'.
Big E created an animated show called 'Our Heroes Rock!', along with Jonathan Davenport and Andreas Hale. The show is based on a concept that originally began as wrestling gear designed by Jonathan Davenport became much more ambitious when a conversation with Andreas Hale led to the idea to create an animated series that brings attention to some lesser-known stories in our history that will be empowering to young men and women of color.  
How to contact Big E?
Instagram- @wwebige
Twitter- @WWEBigE
Actual name
Ettore Ewen
Residence
Tampa, Florida
Nationality
United States (Jamaican and Montserratian descent)
Height
5ft 11 inches
Weight
285 lbs
Accomplishments
Intercontinental Championship

WWE Tag Team Championships

Raw Tag Team Championships

SmackDown Tag Team Championships

Money in the Bank

WWE Championship

Spouse
N/A
Trained by
Florida Championship Wrestling, NXT
Debut
December 2009
Ring names
Big E, Big E Langston
Net Worth
$2 million