Bill Elliott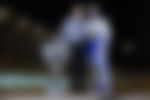 Bill Elliott: 2021 Net Worth, Salary, and Endorsements
Bill Elliott is a renowned former American stock car racing driver. Subsequently, he also bores the nickname Million Dollar Bill and Awesome Bill from Dawsonville.
His final season was on track was the NASCAR Xfinity Series. He amasses several accolades and accomplishments under his belt. He further hoards the record of speeding at the highest speed in the grid of Talladega.
Bill also boasts a record of conquering the maiden Winston Million too, after which he earned one of his nicknames.
Bill Elliott: Career and Stats
Elliott started his racing career in 1976, driving a car under his father's ownership.? He did not enjoy his debut race. Subsequently, his car failure got him to a halt in the course of 32 laps.
In 1977, Bill acquired a Mercury Montego from Bobby Allison. Following that, his career shot up. His rank climbed up the ladder at the Southern 500. Beginning from top 10 to reach among top 5? in a span of two years.
In 1980, he finally secured a proper sponsor. It was Harry Melling from Melling Racing who sponsored him $500. Melling further extended the contract in the following year too.
1985 was his most sparkling year. He bagged 11 victories and 11 poles along with the Winston Million in addition to it. However, 1983 and 1984 got him luck too. He grabbed the Winston Cup for the first time, along with four second ranks. In 1984, he triumphed over three races and also got his sponsor Coors.
In 1991, Elliott parted ways with Melling and further in 1992 registered himself at Junior Johnson & Associates. Following that, he succeeded in five races in the same year. However, luck did not favor him to get the Championship title.
In 1995, he formed his own team and competed in the no. 94 cockpit. Nevertheless, he earned no massive titles in five years, from 1995 to 2000.
He claimed the award for NASCAR's Most Popular Driver from 1991 to 2000, amidst all tries to clinch the Championships and stand the role of a team owner.
After the last try to revive his team in 1998, with the multi-car team strategy he sold the team in 2000. Finally, in 2000, Ray Evernham got the legal documents of the team. Following that, Bill started competing for the no.9 Dodge. In 2001, he scored the 50th pole in his career so far.
2003 marked his last year as a full-time driver. Following that started his semi-retirement period in Evernham Motorsports.
He hopped around numerous teams in his entire life, in his pro-active days as well as in the latter years too.
At the NASCAR Cup Series, he triumphed over 44 races with 320 top tens and 55 pole stands.
At the NASCAR Xfinity Series, he triumphed over 1 race with 16 top tens and 2 pole stands.
He possesses several awards, the 2002 Winston Cup Series Most Popular Driver for 16 times.
Bill Elliott: 2021 Net Worth
According to Celebrity Net Worth, he has a net worth of $7 Million dollars.
He further claimed the Motorsports Hall of Fame America for Inductee in 2007. Followed by the NASCAR Hall of Fame Inductee award in 2015. He was a chosen driver for the award of NASCAR's 50 Greatest Drivers.
His son, Chase Elliott, is also a racer in the NASCAR Cup Series. He further has acquired Championship at the Cup Series.
Bill Elliott: Personal Life
'Million Dollar Bill' was born to George Elliott and Mildred Reece on October 8, 1955. He grew up with his siblings Ernie and Dan in their hometown, Dawsonville, Georgia.
Bill tied the knots with Martha and split in 1990. The couple conceived two daughters, Starr and Brittany Elliott.
He further married Cindy Elliott in 1992. The couple gave birth to a son, Chase Elliott. Chase is a NASCAR Cup Series driver currently and won a championship too.
Bill Elliott: Charity and Foundations
Bill Elliott like his raging career life is extremely active in the field of philanthropy. He along with Bobby Labonte raced for charity with SVRA.
He also constructed the Chase Elliott Foundation for children's healthcare especially.
How to contact Bill Elliott?
Bill Elliott is not on any social media platform. He has no profiles on any social media handles.
Bill Elliott: Quick Facts
AGE
65
DATE OF BIRTH
October 8, 1955
NATIONALITY
American
ETHNICITY
White
HEIGHT
6?1??
SPOUSE
Martha Elliott (divorced-1990)

Cindy Elliott (Married-1992)

KIDS
3- Starr, Brittany, and Chase Elliott