Bill Self
Bill Self 2021

: Record, Net Worth, and Salary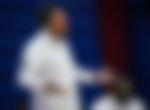 Bill Self is one of the most experienced coaches in NCAA basketball right now. Under him, the Kansas Jayhawks have consistently been one of the top teams in the country, and have consistently produced some of the best players to have entered the NBA.
Bill Self and his tenure in Kansas
Self started his coaching career as an assistant for Kansas in 1985. After the departure of Roy Williams in 2003, Self couldn't pass up the opportunity to be the head coach of the Jayhawks, and he left the Illinois Fighting Illini to take up the job.
Although he has won just a single NCAA tournament so far with the Jayhawks, he has transformed them into a powerhouse. They have won 15 regular-season titles, out of which 14 were consecutive and eight conference tournaments.
He has also helped to develop some top NBA talents at Kansas, like Andrew Wiggins, Joel Embiid, and Kelly Oubre Jr.
Self is currently enduring his worst season with the Jayhawks so far and has a 17-7 record currently,
Bill Self 2021 Net Worth
According to Celebrity Net Worth, Coach Self has an estimated net worth of $10 million. He is currently the 10th best-paid coach in NCAA basketball with a salary of $4 million approximately. Self would have been paid more, had he not taken a pay cut to help the athletic department save money.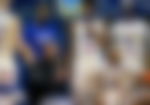 Bill Self Charity and Foundation
In 2006, Coach Self, along with his wife Cindy, began the Assists Foundation, which serves to help young people have access to a better life. It does that through fundraising for organizations that serve the youth.
They have helped to provide educational programs and scholarships for students, and also athletic fields and community recreational facilities.
Back in August 2020, Self joined Cameo to help raise funds for charity. For $200, people could request a personalized video from Self, who pledged these proceeds to charity.
How to contact Bill Self?
Bill Self on Twitter:?@CoachBillSelf
| | |
| --- | --- |
| Age | 58 |
| Nationality | United States |
| Birth Date | December 27, 1962 |
| University | University of Kansas |
| Family? | Married with two children |
| Weight | unknown |
| Height | 6'1 |
| Teams Coached | Oral Roberts, Tulsa, Illinois, Kansas |
| Record | 725?221 |
| Championships | 1 |