Bobby Lashley
Bobby Lashley 2021: Net Worth, Salary, & Endorsements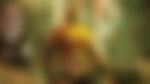 WWE believes in giving its best superstars second chances, and Bobby Lashley is one of those who is making the best out of it. Probably one of the most impressive physical specimens in wrestling, Lashley is a freak of nature. For a man of his size and strength, he's as nimble as a cat. His extended MMA background gives him a distinct advantage over his fellow superstars.
Bobby Lashley began his wrestling career in 2005, wrestling dark matches on Raw and SmackDown. He made his live television debut on SmackDown in 2005, beating Shawn Dean in his debut match. He beat Dean in his PPV debut as well at No Mercy.
ADVERTISEMENT
Article continues below this ad
Lashley would dominate superstars on Raw, until he ran into top stars like JBL and Booker T. Booker T beat Lashley in the King of the Ring finals, but he won the United States Championship from JBL two days later. One year after his PPV debut, Lashley headed into No Mercy 2005 to win the World Heavyweight Championship, but was unsuccessful.
ECW and WWE Championship pursuits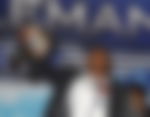 Lashley shocked the world by going to ECW, where he won the ECW Championship at the horrid December to Dismember PPV. He defended the title frequently, restoring some of its credibility, but lost it in the most humiliating way. In a 3 on 1 handicap match, Vince McMahon pinned Lashley to win the ECW Championship. Prior to this, Lashley played a role in Vince's humiliating head-shaving moment at WrestleMania 23.
Prior to leaving WWE, Lashley made two attempts at winning the WWE Championship too. Both times, John Cena successfully retained the championship, including in an excellent Great American Bash title match.
TNA/Impact Wrestling (2007-2018)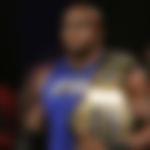 Lashley found success in TNA/IMPACT Wrestling, making WWE realise they lost a good one. From 2007 to 2010, Lashley feuded with some of the biggest names in TNA. He faced the likes of Samoa Joe, Scott Steiner, Kurt Angle and Kevin Nash.
Lashley left TNA to focus on his MMA career, but returned in 2014. In his second run, he became the first African-American TNA World Heavyweight Champion, and held it for three months, losing it to Robert Roode. He won the title once again, before losing it to Kurt Angle in January 2015. Lashley would have four reigns with the TNA/IMPACT World Championship.
Return to WWE (2018- Present)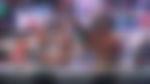 Bobby Lashley returned to WWE after WrestleMania 34, attacking Elias. He soon inserted himself into the Universal Title picture. Unfortunately, he was beaten by Roman Reigns who went on to beat Lesnar at SummerSlam. After that, Lashley lost a lot of momentum and turned heel. In January 2019, he beat Dean Ambrose for the Intercontinental Championship. He then began feuding with Finn Balor, to whom he lost at WrestleMania 35.
Lashley would feud with the Shield and Braun Strowman in 2019, before he became embroiled in a feud with Rusev over his wife Lana. Lana and Lashley would torment Rusev in an intensely personal and vulgar storyline. Fans rejected the storyline, and once Rusev left WWE, Lashley found a new challenge as the CEO of the Hurt Business.
He won the United States Championship from Apollo Crews at Payback, and held the title till Elimination Chamber 2021. After losing the title to Riddle, Lashley shifted his focus to the WWE Championship.
MMA career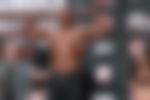 Similar to Jake Hager and Brock Lesnar, Bobby Lashley holds a supremely impressive MMA record. He has competed in promotions like Shark Fights, Strikeforce, Titan Fighting Championships, India's Super Fight League and Bellator MMA.
He has a record of 15-2-0. His two losses came against Chad Griggs and James Thompson. Thompson beat him in New Delhi, India, but Lashley got his revenge at Bellator 145, knocking him out in 0:54.
Bobby Lashley Net Worth 2021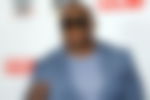 The Almighty has a net worth of $4 million, a number sure to rise in 2021 if he wins the WWE Championship.
Bobby Lashley Achievements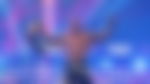 Lashley has won World Championships in both WWE and TNA. In WWE, Lashley has held the United States Championship, the ECW Championship, and Intercontinental Championship. In TNA, he won the World Heavyweight Championship and the X-Division Championship.
Personal Life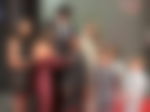 Lashley has two children, a daughter named Kyra, born in 2005. He dated former WWE and TNA superstar Kristal Marshall, with whom he had two more children, a son names Myles and a daughter named Naomi. He is currently in a relationship with Courtney Coleman.
ADVERTISEMENT
Article continues below this ad
Lashley served in the US military for three years, where he won several amateur wrestling competitions. He was the son of a US Army Drill Sergeant and one of his elder sisters actively served in the US Air Force.
How to contact Bobby Lashley?
Instagram- @bobbylashley
Twitter- @fightbobby
ADVERTISEMENT
Article continues below this ad
| | |
| --- | --- |
| Actual name | Franklin Roberto Lashley |
| Residence | Junction City, Kansas |
| Nationality | United States |
| Height | 6ft 3 inches |
| Weight | 273 lbs |
| Accomplishments | 2x United States Champion, 2x Intercontinental Champion, 2x ECW Champion, 4x TNA/IMPACT Heavyweight Champion, X-Division Champion |
| MMA record | 15-2-0 |
| Children | Three (Kyra, Myles, Naomi) |
| Trained by | Ohio Valley Wrestling |
| Debut | 2005 |
| Ring names | Bobby Lashley, Lashley, The Dominator |
| Net Worth | $4 million |