Brad Keselowski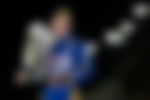 Brad Keselowski 2021: Net Worth, Salary, and Endorsement
Brad Keselowski is an American racer and proprietor of his personal NASCAR Camping World Truck Series and ARCA group. Bradley Aaron Keselowski was born on February 12, 1984, in Rochester Hills, Michigan, and grew up in a racing family.
ADVERTISEMENT
Article continues below this ad
Keselowski spent much of his adolescence working at his father's race shop; he swept and mopped the floors and mowed the grass. In 2000, Keselowski began racing stock cars in the Factory Stock division.
For the 2021 NASCAR Cup Series season, Brad Keselowski is set to run a special livery. A list of army veterans and military service members' names will be emblazoned on Keselowski's Autotrader Ford. This only applies to the Cup Series race at the Atlanta Motor Speedway on March 21.
Brad Keselowski: Stats and Championships
He presently contends full-time in the NASCAR Cup Series, driving the No. 2 Ford Mustang for Team Penske. He is also a part-time racer in the NASCAR Xfinity Series, driving the No. 12 Mustang for Team Penske.
He was the proprietor of Brad Keselowski Racing, which handled two groups in the NASCAR Truck Series.
Keselowski started his NASCAR vocation in 2004. In addition to being the second of just four drivers that have won a title in both the Cup Series and the Xfinity Series, Brad has won a race in all three NASCAR arrangements.
He is the winner of the 2012 NASCAR Cup Series. Keselowski has been a part of over 400 races, winning 34 races and 17 pole positions. He likewise won the NASCAR Xfinity Series in 2010.
Brad Keselowski: Net Worth 2021
As per Celebrity Net Worth, Brad Keselowski has a net worth of $45 million.
Between June 2018 and June 2019, Brad won over $10 million, and $9 million originated from his salary. This made him one of the 10 highest-earning drivers in NASCAR.
Brad Keselowski: Foundations and Charities

Established in 2010, the mission of Brad Keselowski's Checkered Flag Foundation is to respect and help the veterans. In 2017, the foundation raised $450,000 and helped over 250 people and associations to support veterans.
Brad Keselowski: Sponsors
The primary sponsors for the No. 2 Ford Mustang of Brad Keselowski are Discount Tire, Miller Lite, Autotrader, Alliance Truck Parts, and Wurth. The Associate Sponsors for the race car are 704Games, Bosch, Ford Racing, and Honeywell Aerospace.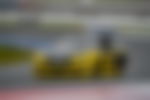 Brad Keselowski: Family
He comes from a racing family.  His dad, Bob Keselowski, raced in the NASCAR Craftsman Truck Series, and his uncle, Ron Keselowski, in the Sprint Cup. His elder brother, Brian, is also a racer.
He married Paige White in 2017. The couple has two kids.
How to contact Brad Keselowski
Keselowski is very active and highly popular on social media. As a result, it's the most accessible and easiest method to keep in touch with the Cup Series Champion.
ADVERTISEMENT
Article continues below this ad
Brad is on all the popular social media platforms such as Instagram, Twitter, and Facebook. While these serve as an excellent platform for fan requests and interactions, Brad also has his own official website and management team to keep track of proposals and requests.
Interested parties can reach out to Keselowski through his contact page or write an email to his management team at jc@sportsmanagementnetwork.com
Alternatively, one could also write a letter to his mailing address at:
ADVERTISEMENT
Article continues below this ad
Brad Keselowski Autographs
258 W. Aviation Dr.
Statesville, NC  28677
| | |
| --- | --- |
| Age | 36 Years |
| Marital Status | Married |
| Residence | Rochester Hills, Michigan |
| Nationality | American |
| Team | Team Penske |
| Endorsements | Discount Tire, Miller Lite, Autotrader, Alliance Truck Parts, and Wurth |
| Championships | 1 – 2012 |
| Net Worth | $45 Million |
| Endorsements | $1.4 million |
| Birthday | February 12, 1984 |
| Height | 5 ft 10 in (1.78 m) |
Brad Keselowski News Feed
---
---
---
---
---
---
---
---
---
---