Bradley Beal
Bradley Beal 2021: Net worth, salary & endorsements
Bradley Beal was born in St. Louis, Missouri on June 28, 1993. Beal's family has a sports background. He first learned Basketball from his mother Besta, who played college basketball at Kentucky State. He has four brothers, each of whom plays college football.
Beal attended Chaminade College Preparatory School. He was one of those prodigies who made it to the FIBA U-17 World Championship, representing USA. He won the championship and also won the MVP, making it to the all-tournament team.
ADVERTISEMENT
Article continues below this ad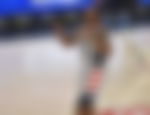 After that, he played college basketball for the Florida Gators, before being selected by Washington Wizards with the third overall pick in the 2012 NBA draft. Since then, he has been an integral part of the Wizards' unit.
Bradley Beal with the Washington Wizards
Ever since his debut, Bradley Beal showed promising signs of being a star. Starting alongside John Wall, Beal formed an incredible backcourt duo for the Wizards.
For the first four seasons though Beal's numbers did not take a big jump as he continued to be a 16 point per game scorer in the NBA. But he truly stepped in the 2016-17 season. Averaging about 23 points per game, Beal's scoring potential was visible.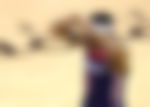 If 2016-17 was a breakout season for Beal, 2019-20 season was the one were Beal unleashed himself. Averaging 30.5 points, 6.1 assists and 4.2 rebounds per game, the 28-year-old was the second best scorer in the league only topped by James Harden.
The same trend continued in the 2020-21 season. While he did share the court with a dynamic point guard like Russell Westbrook, the scoring load was still the same. Averaging 31.3 points, 4.7 rebounds and 4.4 assists per game, Beal was the second highest scorer in the league yet again and led his team to a playoff berth as well.
While Beal has become one of the best scorers in the game, post season success has been scarce. Can the Wizards help Beal by pairing him up with a second star or is a first round exit the best Beal and Co. can achieve?
Major on-court achievements
3× NBA All-Star (2018, 2019, 2021)
3rd Team All-NBA (2021)
NBA All-Rookie First Team (2013)
First-team All-SEC (2012)
Bradley Beal stats
In the 605 games and 9 seasons Beal has played with the Wizards, he has transformed into an incredible shooting guard who can play on and off the ball. So far, the 3-time All-Star has career averages of 22.0 points, 4.1 rebounds and 4.0 assists per game.
Despite the presence of a superstar like Russell Westbrook last season, Beal was the go-to scoring option for the team yet again. With averages of 31.3 points, 4.7 rebounds and 4.4 assists per game, Beal was the second highest scorer in the league behind Stephen Curry.
Bradley Beal's 2021 net worth
Celebrity Net worth has estimated the net worth of Beal as $40 million. Earning $22.3 million last season, Beal was the 96th highest paid athlete in the world.
Beal Beal contract details
After his initial rookie-level contract, Beal re-signed with the Wizards in 2016 to a maximum-level contract worth $127 million over five years. This makes the majority of his own court earnings.
ADVERTISEMENT
Article continues below this ad
Currently Beal is in two-year contract worth $71,764,430. Set to earn $34,502,129 for the 2021-22 season, Beal's current contract is set to expire at the end of 2022-23 season. Given that the 28-year-old might go out for free in a couple of seasons, the Wizards front office will be eager to tie down their talismanic guard to a newer deal.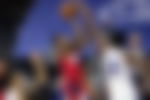 Endorsements by Bradley Beal
ADVERTISEMENT
Article continues below this ad
Beal earns around $2 M from endorsements, the majority of which comes from his Nike deal. Apart from the apparel and footwear brand, he endorses a few other major brands like Tissot and Pepsi.
| | |
| --- | --- |
| Age | 28 |
| Marital Status | Married |
| Nationality | American |
| Height | 6′ 3″ (1.91 m) |
| Weight | 94 kg |
| Endorsements | Panini, Old Spice, Tissot, Nike, PepsiCo, Verizon Communications |