Bray Wyatt

Bray Wyatt 2021: Net Worth, Salary, & Endorsements
Windham Lawrence Rotunda, better known by his in-ring name Bray Wyatt, is a professional wrestler currently performing on the Raw brand of the WWE. Wyatt is no stranger to the professional wrestling world, being a third-generation wrestler himself.
ADVERTISEMENT
Article continues below this ad
His grandfather was WWE Hall of Famer Blackjack Mulligan and his father was Mike Rotunda. Even his uncles Barry Windham and Kendall Windham are great professional wrestlers, with the former also being a WWE Hall of Famer. Bray Wyatt's brother Bo Dallas is also an active WWE performer.
With the current status of Bray Wyatt as the master of psychological warfare and probably one of the greatest modern era performers, it is hard to imagine that he started his career in the WWE with a below-average character called Husky Harris.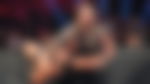 This one-dimensional character had no layers and was just a strong man heel due to his size. However, even before this, Wyatt's history begun at Florida Championship Wrestling (FCW) in April 2009, where he was part of a tag team with his brother Bo Dallas. The duo even won the FCW tag-team Championship.
WWE saw some spark in the elder Rotunda, and hence, he was rolled out in the second season of NXT, which worked on a reality show-like platform back then. That's where he was given the in-ring name Husky Harris, while current AEW wrestler Cody Rhodes was his pro.
Harris failed to impress many during his stay in NXT and was eliminated before the finals. However, it was not as if Husky Harris didn't taste any success.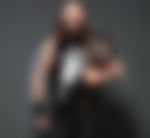 Perhaps his most important WWE moment under the character came when he, along with Michael McGillicutty (now Curtis Axel), interfered in a match between Wade Barrett and John Cena, while concealing their identities. The stipulation required Cena to join the Nexus if he lost, which he did, owing to this interference.
Harris and McGillicutty would become parts of the Nexus, giving Harris his main roster debut. However, as the Nexus folded, Harris had no direction on the roster and he was soon sent back to FCW.
It seems like this was what was required for Rotunda to undergo a creative Renaissance. He reappeared on NXT after FCW was remodeled as the yellow brand in 2012. However, this time, he debuted with a cult-leader character called Bray Wyatt.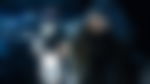 Under this persona, he was given two disciples in the form of Eric Rowan and Luke Harper. It was as if he was a completely different person with his mic skills going up to a supremely intelligent level.
The new NXT awarded talent, and the Wyatt Family became a smash hit. Their spooky inferences along with references to demon mythology were intriguing to the audiences of Full Sail University. They soon won the NXT Tag Team Championships.
Such was their success that in just one year, the Wyatt Family was promoted to the main roster.
Since then, Bray Wyatt has captivated audiences no matter what hat he has dawned. His cult leader persona saw him feuding with the likes of John Cena, Daniel Bryan, The Undertaker, Randy Orton, the Demon Kane, Chris Jericho, and many more.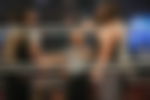 Even after being a fan-favorite, Wyatt never got adequate championship success. That's when he showcased his creative potential as he changed his character yet again in 2019.
He began airing vignettes where he was shown as a children's show host like Mr. Rogers who had imaginary friends. However, this layered character had a dastardly alter-ego known as the Fiend which was built by the WWE as an unbeatable personality.
He has already achieved immense success under this persona and continues to impress the audiences.
Bray Wyatt 2021 Achievements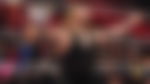 Bray Wyatt has achieved various milestones in the WWE. Under his earlier character of the cult leader, he has won the WWE Championship once and the tag team championships twice.
Under his current "The Fiend" persona, he has won the WWE Universal Championship twice.
Bray Wyatt 2021 Net Worth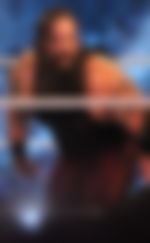 Bray Wyatt has an estimated net worth of $850,000 as of the year 2021. His annual salary in the year 2018 was around $1 million.
This does not include what he earns from pay-per-views as well as merchandise sales.
Bray Wyatt 2021 charities and foundations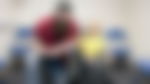 There is not much known about the charity work of Bray Wyatt. However, he has granted wishes for the Make-A-Wish Foundation.
How To Contact Bray Wyatt
ADVERTISEMENT
Article continues below this ad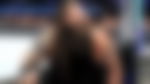 Here are the social media handles of Bray Wyatt -
Twitter - @WWEBrayWyatt
ADVERTISEMENT
Article continues below this ad
Instagram - @thewindhamrotunda
| | |
| --- | --- |
| Real Name | Windham Lawrence Rotunda |
| Born | May 23, 1987 (age 33) |
| Height | 6 ft 3 in (191 cm) |
| Weight | 285 lb (129 kg) |
| Parents | Stephanie Rotunda, Mike Rotunda |
| Nationality | American |
| Address | WWE Performance Center, 5055 Forsyth Commerce Road, Suite 100, Orlando, FL 32807 |
| Marital Status | Divorced |
| Spouse(s) | Samantha Rotunda (m. 2012; div. 2017) |
| Partner(s) |  JoJo Offerman (2018, Present) |
| Children | 4 (Cadyn Rotunda, Kendyl Rotunda, Knash Sixx Rotunda, Hyrie Von Rotunda) |
| Relatives | Mike Rotunda (father), Bo Dallas (brother), Barry Windham (uncle), Kendall Windham (uncle), Blackjack Mulligan (grandfather), Sarah Bäckman (sister-in-law) |
| Ring name(s) | Alex Rotunda, Axl Mulligan, Bray Wyatt, Duke Rotundo, Husky Harris, "The Fiend" Bray Wyatt, Windham Rotunda |
| Trained By | Barry Windham, Florida Championship Wrestling, NXT |
| Debut | 2001 |
| Net Worth | $850,000 |