Brittney Griner
Brittney Griner 2022: Net Worth, Salary, and Endorsements
Brittney Griner Net Worth 2023 (Update)
Brittney Griner is a WNBA center who played for the Phoenix Mercury for 10 seasons. Griner was the Number 1 pick in the 2013 WNBA Draft after playing four years of college basketball with the Baylor Lady Bears.
ADVERTISEMENT
Article continues below this ad
Griner holds an estimated net worth of $5 million. She has accumulated this net worth through basketball, deals, and endorsements. With the Phoenix Mercury, she has earned approximately $227,000 annually in salary. Since 2013, Griner has amassed a total of over $1.5 million in WNBA earnings during her illustrious ten-year tenure in the league.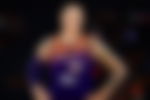 The 2014 WNBA champion inked a one-year deal worth $165,100 with the Mercury during the offseason. As Griner faced detainment in Russia, the WNBA made a noteworthy decision where she received her complete 2022 salary, which amounted to almost $228,000.
In 2012, she received the Best Female Athlete ESPY Award. She is the only NCAA basketball player to both score 2,000 points and block 500 shots. In 2012, the three-time All-American was named the AP Player of the Year and the Most Outstanding Player of the Final Four. Griner is one of 11 women to receive an Olympic gold medal, an NCAA championship, a FIBA World Cup gold medal, and a WNBA championship.
Brittney Griner's
Early Life 
Griner exhibited her basketball prowess from an early age. She commenced her basketball journey when she was only nine years old, showcasing a natural talent for the sport that would become her passion. Although her family moved around, living in various states, including Oklahoma and Arizona, they ultimately returned to their Texas roots, where she attended Houston's Nimitz High School.
In her sophomore year, Griner defied expectations by practicing with the boys' basketball team and simultaneously collaborating with a Nimitz football coach to develop her leg strength for dunking. Her remarkable dunks, highlighted in a viral YouTube video during her junior season, captured the attention of basketball icon Shaquille O'Neal, who expressed interest in meeting her.
Following a successful tenure on her high school's varsity basketball team, Brittney Griner garnered widespread recognition from college scouts nationwide. As a result, she received a coveted scholarship offer to join Baylor University's basketball program.
Brittney Griner's family and Personal life
Griner was born on October 18, 1990, in Houston, Texas. Raised alongside three older siblings (Decarlo Griner, Shkera Griner, and Pier Griner) by parents Sandra and Raymond Griner, her father's role as a two-tour Vietnam War veteran and Harris County deputy sheriff instilled principles of discipline and dedication in her.
Griner came out as a lesbian in an interview in February 2013. She has been a trailblazer for the LGBTQ community and her coming out paved the way for many future athletes to do the same. She signed an endorsement deal with Nike in 2013 becoming the first openly gay athlete to be endorsed by the apparel giant.
Brittney is married to Cherelle Griner. Reportedly, the couple got married in 2019. Cherelle is a former teacher who graduated from the North Carolina Central University School of Law. She passed the bar in April 2023.
Brittney Griner WNBA Career
In the 2013 WNBA draft, the Phoenix Mercury selected Griner as the first overall pick. Griner would flourish in her rookie season, being named a WNBA all-star. In her debut, Griner equaled the WNBA dunk record with two dunks in the same game. The following season, she became the first WNBA player to dunk in a Playoff game. The Phoenix Mercury set the record for most wins in a season as they finished with a record of 29-5. Behind the big 3 of Griner, Diana Taurasi, and Candice Dupree, the Mercury won their third championship in franchise history.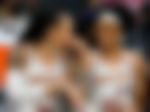 Griner would go on to set various records over the next few years, especially on the defensive end. However, the Mercury always came up short in the Playoffs. She is an eight-time Blocks leader and two-time scoring champion. On top of that, she has made the All-Star team nine times in her glittering career.
During the WNBA offseason, Griner played overseas. After playing for the Zhejiang Golden Bulls in China for 1 year, Griner signed with UMMC Ekaterinburg in Russia. She won back-to-back championships there along with teammate Diana Taurasi. Following her detention in Russia, she announced she would never play overseas again unless for Team USA.
Brittney Griner Career Timeline
The 19-year-old Griner led Nimitz High School to the Texas 5A girls' basketball state championship game in 2009, though they fell short. Griner, standing at 6-foot-7, made an astonishing 52 dunks during her senior year, including seven in a single game against Aldine High School.
During her freshman year at Baylor, Griner set an NCAA single-season record with 223 blocks and became just the seventh women's basketball player to dunk in college.
In the NCAA title game, Griner contributed 26 points, 13 rebounds, and 5 blocks as Baylor triumphed over Notre Dame 80-61. Her stellar performance earned her Most Outstanding Player honors in the Final Four.
On April 15, 2003, Griner became the No. 1 pick in the WNBA draft, chosen by the Phoenix Mercury. During the 2016 Olympics,
Griner played a vital role in securing the U.S.'s sixth consecutive Olympic gold medal at the Rio Games.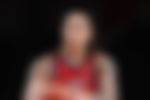 Furthermore, she also played a significant part in the U.S. winning its seventh consecutive Olympic gold medal at the Tokyo Games, leading the U.S. with an average of 16.5 points. On September 12, 2023, she was honored with the AP Co Comeback Player of the Year Award.
Major Achievements
WNBA champion (2014)
9× WNBA All-Star (2013–2015, 2017–2019, 2021, 2022)
2× WNBA scoring champion (2017, 2019)
8× WNBA blocks leader (2013–2019, 2021)
2× WNBA Peak Performer (2017, 2019)
3× All-WNBA First Team (2014, 2019, 2021)
3× All-WNBA Second Team (2015, 2017, 2018)
2x WNBA Defensive Player of the Year Award (2014, 2015)
3× WNBA All-Defensive First Team (2014, 2015, 2018)
4× WNBA All-Defensive Second Team (2016, 2017, 2019, 2021)
WNBA All-Rookie Team (2013)
WNBA 25th Anniversary Team (2021)
3× Russian National League champion (2015–2017)
4× EuroLeague champion (2016, 2018, 2019, 2021)
Russian Cup winner (2017)
NCAA champion (2012)
NCAA Final Four Most Outstanding Player (2012)
AP Player of the Year (2012)
AP Co Comeback Player of the Year (2023)
Brittney Griner's Stats
Griner averaged 17.5 points, 6.3 rebounds, and 1.6 blocks in 31 regular season games during the 2023 season. She won the 2014 WNBA Championship by putting up 16.7 points, 6.0 rebounds, and 3.4 blocks.
Moreover, the 9x WNBA All-Star has so far played 285 WNBA games in her 10-year-long career, averaging 17.5 points, 6.3 rebounds, 2.2 assists, and 0.5 steals in 254 WNBA games.
Brittney Griner Russia Arrest
On February 17, 2022, Griner was arrested on drug charges in Russia. In early May 2022, the U.S. State Department stated that they had determined Griner was being "wrongfully detained", indicating a more aggressive approach toward securing her release.
On May 15, it was reported that the United States and Russia would consider a prisoner swap, with Russia exchanging Griner for international illegal arms dealer Viktor Bout, who had served 10 years of a 25-year federal prison sentence in the United States.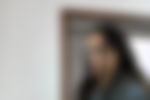 On the second day of her trial, July 7, Griner pled guilty and then said, "But there was no intent. I didn't want to break the law." Griner requested that she be allowed to give testimony to the court as soon as she has had sufficient time to prepare.
On August 4, the court found Griner guilty and sentenced her to nine years in prison. They additionally fined her 1 million rubles (US$16,301).
However, Griner regained her freedom in a high-level prisoner exchange between Russia and the United States, secured in exchange for arms dealer Viktor Bout on December 8, 2022.
Brittney Griner's Endorsements
The 6'9" Center's earnings have seen substantial boosts thanks to endorsement deals with renowned brands like Nike, Beats by Dre, and Boost Mobile.
Brittney Griner's Contracts and Bonuses
Prior to her 10th WNBA season, Griner was a free agent and ultimately signed a 1-year $165,100 contract with the Mercury. Following the failure to qualify for the 2023 WNBA Playoffs, Griner once again became a free agent. Her intentions are to re-sign and stay in Phoenix for the foreseeable future.
Brittney Griner's Car collection
ADVERTISEMENT
Article continues below this ad
Griner is very fond of luxury cars. As of 2023, she has a $35,000 Jeep Wrangler, a $140,000 Range Rover Autobiography, and an Audi E-Tron which starts at $74,800.
Brittney Griner's Social Media Accounts
ADVERTISEMENT
Article continues below this ad
| | |
| --- | --- |
| Full Name | Brittney Yyvette Griner |
| Popular Name | Brittney |
| Birth Date | October 18, 1990 |
| Birth Place | Houston, Texas |
| Age | 33 |
| Height | 6'9" (2.06 m) |
| Weight | 205 lbs |
| Parents | Sandra and Raymond Griner |
| Siblings | Decarlo, Shkera, and Pier |
| Nationality | American |
| Ethnicity | African American |
| Net Worth | $5 Million |
| Salary | $227,000 |
| Spouse |  Cherelle Griner |
| Relationship/Marital Status | Married |
| Gender | Female |
| Children | None |
| Profession | Basketball Player |
| | |
Brittney Griner News Feed
---
---
---
---
---
---
---
---
---
---