Brooks Koepka
The golf world has a long list of greats, and Brooks Koepka is unquestionably a part of that list. With his incredible golf skill and having defended two different major championships separately, the four-time major winner has become an icon to be feared in the sport. Let?s dive deeper into the American golf star?s life and explore his history with the sport, his future, and his ever-growing conspiracies.
Brooks Koepka 2023: History, Net Worth, and Controversies
Koepka was 10 when he first picked up a golf club. Until then, the golf pro often played contact sports. But at the age of 10, he met with a terrible car accident that left him with severe facial injuries, resulting in him not being allowed anywhere near contact sports.
The huge silver lining in it, of course, was that because of that, he found his love for golf. And it has only been growing ever since. Today, the four-time major winner is also one of the most valuable golfers in the world. In recent years, his valuation has shot up thanks to his career choices. Koepka?s net worth is presently estimated to be $50 million, as per Celebrity Net Worth, having increased nearly two and a half times in the last year.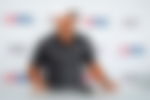 Despite the golf great?s skill and brilliance, more often than not, he?s in the public eye for controversies of sorts. From making the headlines for his acts of frustration at the Masters to his controversial move of jumping over to LIV Golf, each time the American star is in the news, it?s hardly ever positive.
Brooks Koepka's family and personal life
Koepka isn?t just a golfer, but ever since June 2022, the LIV Golfer has come to be known as a loving husband, owing to his marriage to American actress, Jena Sims. Sims and the golf pro met at the 2015 Masters. Their relationship started off as friends and soon grew into something more. In 2017, the pair announced that they were officially together, and four years later, the golf star popped the question.
The couple presently has no kids, and having been married for less than a year, perhaps it will be a while before they announce another family member!
When he does become a father, Koepka will undoubtedly excel at it, considering he had two brilliant role models to look up to in his parents. His mother, Denise Jakows, and his father, Bob Koepka, certainly did a great job raising and supporting the golf pro. His family also seems to have an athletic gene.
Koepka has a younger brother, Chase, who is also a pro golfer and now plays on the European Tour. Moreover, his father had athletic roots; he was a college baseball player at West Virginia Wesleyan who found an interest in golf later on and imparted it on his sons. Koepka's sons are also the nephews of legendary baseball player, Dick Groat.
Brooks Koepka's records and achievements
Koepka is undoubtedly one of the most skilled golfers in the world, and his stats prove just that. He holds a number of records, and ever since turning pro in 2012, he has amassed several wins. With 17 professional victories, the golfer has won on five different tours, eight of which came on the PGA Tour, six on the European Tour, four on the Challenge Tour, two in Japan on the Japan Golf Tour, and two following his most recent move last year to LIV Golf.
Included in these wins are also the golf pro's four major championships that he won. His major victories (the US Open in 2017 and 2018, and also the PGA Championship in 2018 and 2019) marked the highlight of his career.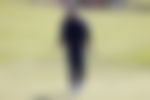 Those wins also made him the first ever golfer to win back-to-back majors at the same time by defending the US Open and the PGA Championship. At the other two majors too, Koepka has come quite close to victory, with a T4 finish at The Open Championship in 2019 and a T2 finish at the Masters both in 2019 and 2023.
The achievements of the American golf star stand testament to his splendid golf skills. In 2014, the golf pro won the Sir Henry Cotton Rookie of the Year award, an award presented annually by the European Tour for the best newcomer in its ranks.
Three years later, he also won the PGA Tour Player of the Year award and, in that season, led the Tour?s earnings leaderboard with $7,094,047. His streak of great performances continued during those years, and he won PGA Player of the Year in 2018 and 2019.
Brooks Koepka 2023 Sources of Income
As mentioned earlier, Koepka is currently worth nearly $50 million. But how is he earning this whopping evaluation? Well, putting it bluntly, all credit now goes to LIV Golf and his endorsement deals. Last summer, the golf pro signed a $100 million contract with the new league and has since won twice in their events.
Earlier this year, he won LIV?s Orlando event and took home $4 million in just one go. Similarly, he bagged $4 million last year in October at the Jeddah event. His total earnings from the new series currently stand at nearly $13 million. On the PGA Tour too, Koepka has been brilliant. From his 8 wins, he?s won $39,571,257 in total!
Besides his winnings on the course, Koepka also has huge endorsement deals that see him take home nearly $3 million to $4 million every year. From multi-year contracts with Cleveland and Srixon to partnerships with Michelob Ultra, Rolex, NetJets, and Nike, the golf pro makes tons?and certainly millions?while not playing golf too!
Brooks Koepka Controversies
Throughout his career, Koepka has been in the media for controversies. Perhaps his biggest was when he jumped ship and left the PGA Tour to sign with LIV Golf. For this, the golf pro faced the same consequences as all the other defectors: he was banned indefinitely from competing in any PGA Tour events.
Moreover, he faced heavy scrutiny from the public for turning his back on the Tour. Till date, Koepka has dealt with the consequences of his switch, with fans lashing out at him and trolling him at every possible opportunity.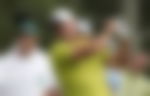 At this year?s Masters, too, controversy didn?t leave Koepka alone. During the first round of the event, the defector had a brilliant round, carding 32 on his front nine. But at the 15 hole, a storm began brewing. The golfer had used a 5-iron at the 231-yard 'Firethorn'. He ended the hole with a birdie, and as he and his longtime caddie Rickie Elliott, were walking away, the caddie was caught on camera mouthing "five" to Gary Woodland?s caddie.
As part of Rule 10-2a, neither players nor their caddies may give advice to any competitors playing at the table. And many deemed that Elliot had done exactly that. Brooks, too, stood by Elliot and denied any such occurrence of unfair conduct. Eventually, the Masters officials too deemed there to be "no breach of the rules." Many couldn?t help but notice that it was Koepka in a controversy yet again!
Despite his controversy at the event, Koepka had a wonderful game. Ending the event on Sunday tied for second, he of course didn?t get what he wanted but still played some spectacular golf. It was a huge comeback despite him not grabbing the Green Jacket considering that in 2022 he had failed to even make the cut at Augusta. Surprisingly, the event that began with a storm for him ended with a blast!
Brooks Koepka Foundation and Charity
The $50 million man has gained a lot of wealth in recent times, and with that, he has realized his need to give back to the community as well. With that in mind, in 2019, the golf pro set up the Brooks Koepka Foundation, which is dedicated to helping "children facing challenges with a focus on enhancing health and wellness, resources and community betterment," as per its website.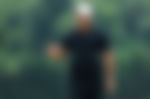 Established at the Community Foundation for Palm Beach and Martin Counties, the Brooks Koepka Foundation has done a lot in the past four years. From raising $450,000 for the Hurricane Dorian relief efforts in the Bahamas to serving lunch and fellowship to local South Florida hospitals and even funding over $200,000 for the COVID-19 response relief, Koepka has been constantly helping others through his foundation.
How to contact Brooks Koepka?
Koepka has public social media accounts on Instagram, Facebook, and also on Twitter and can be reached there. There's no? guarantee of a response, of course!
Instagram: @bkoepka
Twitter: @bkoepka
Facebook: @bkoepka
| | |
| --- | --- |
| Full name | Brooks Koepka |
| Age | 32 |
| Birth Date | May 3, 1990 |
| Residency | Jupiter, Florida |
| Nationality | American |
| Wife | Jena Sims |
| College | Florida State University |
| Height | 6'0 |
| Weight | 205 lbs |
| Professional wins | 17 |
| Highest ranking | #1 |