Bruce Lee
Early Life
The iconic martial artist known for his pure reflexes and entertainment comes in the form of the legendary Bruce Lee. He was a superstar for the ages and captured the minds and hearts of almost every human being. In addition, he became a pop culture icon with his unique style and charisma. Using his aura, he introduced action cinema to Hong Kong's movie collections and influenced people with his personality.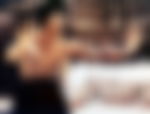 Born to Lee Hoi-chuen and Grace Ho, the legend was born on November 27th, 1940 in San Francisco. Part of a family touring with the Chinese Opera, his parents shifted to Hong Kong as the icon was raised. When he turned 13, Lee focused on wing Chun Gung Fu under the famous Yip Man.
ADVERTISEMENT
Article continues below this ad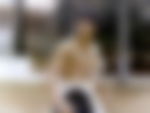 Later, he turned 18 and shifted to the USA to pursue a degree in philosophy. After that, he married Linda and bread two children, Brandon and Shannon. Opening schools in the US to preach his craft, Lee focused on his martial arts and became a superstar as he finally landed in Hollywood.
 Bruce Lee's Martial Arts and Film Career
In 1967, Bruce Lee attempted to give a name to his unique kind of martial arts by coining the word Jeet Kune Do. The concept of intercepting your opponent's technique or his purpose is fundamental to JKD. Simplicity, directness, and freedom are the fundamental tenets. JKD's methods and tenets are adaptable both to combat and to other difficult arenas of life.
The physical techniques and applied philosophies of Jeet Kune Do must be trained to their highest state of cultivation by the practitioner before they can be used effectively in a fight or in a difficult personal situation. Jeet Kune Do prioritize the development and genuine expression of the person above the study of any set method.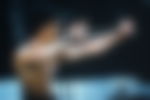 Lee secured a film deal with Golden Harvest after negotiating with both Shaw Brothers Studio and Golden Harvest. The Big Boss (1971), Lee's first main role, was a smashing hit in theaters around Asia and launched him to fame. His next film, Fist of Fury (1972), smashed the records established by The Big Boss at the box office.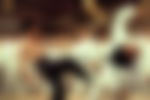 After the first two years of his contract were over, Lee and Golden Harvest came to terms on a new one. Lee and Chow went on to create their own production firm, Concord Production Inc. For his third movie, 1972's The Way of the Dragon, he not only wrote the script but also directed, starred in, and choreographed the battle sequences. The global box office for Fist of Fury was an estimated $100 million, with Way of the Dragon at $130 million.
Some of Bruce Lee's top films
Lee first met the future U.S. karate champion Chuck Norris in 1964 during a demonstration in Long Beach, California. Lee presented Norris to audiences for the first time in The Way of the Dragon. Lee's status as a martial arts icon was forever solidified with the release of Enter the Dragon, which became one of the year's highest-grossing pictures. In 1973, it cost $850,000 to make, which is almost $4 million in 2007. The predicted global gross for Enter the Dragon is about $400 million, or over $2 billion in 2022. Some television series and songs like "Kung Fu Fighting" capitalized on the fleeting interest in martial arts that the film created.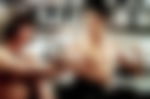 Here's the list of Bruce Lee's top films -
The Way of the Dragon, aka Return of the Dragon (1972)


The Kid (1950)


Fist of Fury, aka The Chinese Connection (1972)


The Big Boss, aka Fists of Fury (1971)


Game of Death (1978)


The Orphan (1960)


Enter the Dragon (1973)
Some of Lee's Philosophical quotes
Having a degree in philosophy, one of his quotes became relevant because of the changes it made to society. People started perceiving differently, and Lee became the epitome of self-expression. The quote comparing "Be Water, my friend" is echoed even today.
"Be Water, My Friend. Empty your mind. Be formless, shapeless, like water. You put water into a cup, it becomes the cup. You put water into a bottle, it becomes the bottle. You put it into a teapot, it becomes the teapot. Now water can flow or it can crash. Be water, my friend."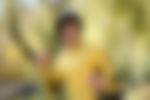 Awards won by Bruce Lee
1972- Golden Horse Awards Best Mandarin Film
1972- Fist of Fury Special Jury Award
1994- Hong Kong Film Awards for Lifetime Achievement
1999- Ranked by Time as one of the most influential people of the 20th Century
2004- Star of the Century Award
2013- The Asian Awards Founders Award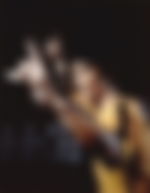 Bruce Lee's wife and their kids
Retired American educator and author Linda Emery Lee Cadwell (born March 21, 1945) is the widow of martial arts legend and actor Bruce Lee (1940-1973) and the mother of Brandon Lee (1965-1993) and Shannon Lee (born March 21, 1975). Lee taught Gung Fu for three years to pay for his college education. Lee's close group of students pushed him to build a legitimate Gung Fu school and start charging students a modest fee so that he could make ends meet while still in school.
In 1963, he had a student named Linda Emery who was a freshman at the University of Washington. After seeing Lee speak on Chinese philosophy at Garfield High School, where Linda had been a student, Linda began taking Gung Fu training with him the summer after she graduated.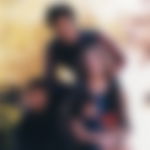 The year 1964 saw the marriage of Lee and Linda. Lee had already settled on a future as a Gung Fu instructor. The couple uprooted from Seattle, where Bruce had left his school in the capable hands of Taky Kimura, to Oakland, where Lee started a second school with James Lee.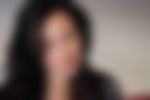 Their daughter, Shannon Lee, is now a delighted parent of Wren, who serves as CEO of the Bruce Lee Family Companies and Chairperson of the Board of Directors for the Bruce Lee Foundation. In addition to singing and writing, Shannon also gives talks on the ideas her late father advocated for.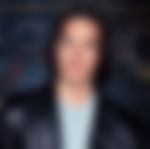 Their son, Brandon Lee performed on stage, on TV, and in movies. Rapid Fire and The Crow were perhaps his most known roles. Brandon was accidentally shot and murdered by a blank fired from a pretend pistol in 1993 while shooting The Crow. Because of his untimely passing, stricter safety measures are now in place on all movie sets. Brandon was a lively, personable, and brilliant individual whose work and connections impacted many people's lives.
ADVERTISEMENT
Article continues below this ad
Bruce Lee's sudden death
In August of 1973, the premiere of 'Enter the Dragon' was scheduled to take place at the Chinese Theater in Hollywood. Sadly, Lee would not live to see the premiere of his film. Bruce Lee had a slight headache on July 20, 1973, for which an opioid analgesic named Equagesic was made available to him. He proceeded to lie down after taking the tablet and eventually slipped into a coma.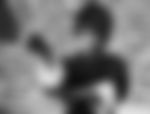 The circumstances of his death were not immediately clear, thus extensive forensic pathology was performed. The coroner's inquiry lasted for nine days, during which time eminent pathologists from all over the globe were flown in to testify. It was determined that Lee's unconsciousness and subsequent death were brought on by an allergic response to a component in the pain medicine. That day, the world lost a shining star and an enlightened individual. His example continues to inspire many individuals all around the globe.
ADVERTISEMENT
Article continues below this ad
Name - Bruce Lee
Born - November 27, 1940 
Place of Birth - San Francisco, California
Nationality - American
Education -
University of Washington
Parents -

Lee Hoi-chuen, Grace Ho
Height - 1.72 m
Weight - 145 lbs (65.9 kg)
Wife -
Linda Lee Cadwell
Kids - Shannon Lee, Brandon Lee
Social Media - 
Date of Death - July 20, 1973