Bruno Fernandes
Bruno Fernandes is one of the star players in the Premier League right now. Playing as an attacking midfielder for a PL giant like Manchester United, Fernandes is one of the most important players in the ?Red Devils? lineup.
Starting off with Italian outfit Novara, Fernandes? talent was at full display. While many clubs wanted to sweep in for the young midfielder, Udinese ultimately won the race. After four mediocre seasons in Italy it seemed like the Portuguese might not make it to a top club.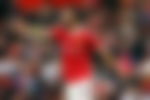 But all of it changed in 2017 when Fernandes returned to Portugal and joined Sporting Lisbon FC. This decision completely changed the 26-year-old?s career as it unlocked his full potential.
Bruno Fernandes? Net Worth and Salary
Bruno Fernandes is set to earn a total salary of ?9.36 million per year with United, with a weekly wage salary quoted at ?180, 000. This has certainly been a steal for United who have multiple players with a higher wage than the Portuguese midfielder.
If Fernandes can continue to excel as a cornerstone for United, expect to see some astronomical wages soon for the 26-year-old. Currently is net worth is still only ?9 million, but given how Fernandes? career progression, this number is likely to shoot up as well.
On-pitch?Achievements
Starting off his career back in Italy with Novarra, Fernandes always showed flashes of his class in the Italian top flight. But his contribution were never consistent thus resulting in criticisms for the Portuguese midfielder.
After failing to make his mark in the Serie A, Fernandes was shipped out to Sporting Lisbon. The Portuguese giants truly brought the best out of the attacking midfielder. In the 2017-18 season coming up with 19 goal contributions in 33 games, Fernandes showed his talents as an attacking midfielder.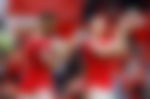 In the very first season, he helped Sporting win the Portuguese League Cup. He turned it up a notch in the 2018-19 season, contributing to 33 goals in 33 games, an incredible mark for a midfielder. A league cup soon followed and Fernandes was rightly crowned as the Footballer of the year in LIGA NOS.
Manchester United started to take notice of the midfielder?s exploits. While they failed to land him in the summer transfer window, United wasted no time to secure Fernandes? services. Given Fernandes? rather mediocre stint in Italy, many doubted whether he could survive in perhaps the hardest league in the world.
But Fernandes made an instant impact for the ?Red Devils.? Chipping in with 15 goal contributions in 14 appearances, Bruno certainly made a mark and was even awarded the player of the year trophy for the 2019-20 season.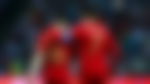 He carried on this incredible form in the 2020-21 season as well as he had 30 goal contributions. With a loaded squad featuring names like Cristiano Ronaldo, it won?t be surprising if Fernandes? assists rate shoots up. With a formidable side, Fernandes and United will hope that they can win their first piece of silverware this season.
Bruno Fernandes? Endorsements
Bruno Fernandes as of now is being endorsed by that of Nike. The sportswear giant who have had a knack of keeping hold of talented players, certainly envision the next Portuguese star in Fernandes.
The 26-year-old also has custom Vapor 14s boots for his matches. Given that he is yet to reach his peak, expect a steady rise in the number of endorsements Bruno ends up with in a year or two.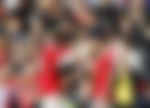 Foundations and Charity Work
Fernandes certainly has immense respect for his roots and this was evident during the pandemic. When Portuguese club Aves, were unable to pay wages to players and the coach during the pandemic, it was Fernandes who stepped up and offered his help to the club.
The Portuguese midfielder even returned to Porto during the pandemic and helped in distributing food and hygiene supplies to locals. Joining forces with the charity Futebol Para A Vida (Football for life) which emphasized in helping lower league footballers.
| | |
| --- | --- |
| Age | 26 |
| Marital Status | Partnered with Ana Pinho |
| Spouse | Married |
| Height | 1.79m (5 ft 10 in) |
| Teams | Novarra, Udinese, Sampdoria, Sporting CP, Manchester United |
| Residence | Porto |
| Nationality | Portugal |
| Endorsements | Nike |
| Agent | Miguel Pinho |