Bryson DeChambeau
Bryson DeChambeau 2022: Net worth, salary and endorsements
Bryson James Aldrich DeChambeau is an American professional golfer. Right from his childhood, DeChambeau was a genius.
He was an expert at math at age six, who also rewrote his physics textbook in high school. Because of that, he has developed a unique and analytical approach to the game which has earned him the nickname of 'The Scientist.' This is seen in his golf clubs, which are specially designed as per his specifications.
ADVERTISEMENT
Article continues below this ad
His love for physics took him to Southern Methodist University, where he graduated with a major in physics. But more importantly, DeChambeau was a promising athlete right from his days as a Mustang. He won multiple titles and broke multiple records before turning pro in 2016.
DeChambeau appointed Tim Tucker as his caddie in his rookie season in 2016. He switched caddies for some time before reuniting with Tucker again, whom DeChambeau knows since he was 15.
Bryson DeChambeau Family
Bryson is the younger son of Jon and Jan DeChambeau and the older brother of Garrett DeChambeau. His father was a PGA Tour golfer back in the 1980s and works with Verishot, a golf social media company. His mother currently works as a sales representative.
DeChambeau is currently dating Sophia Phalen Bertolami. The 27-year-old is a graduate from Chapman University and has a degree in Kinesiology and Nutrition.
Bryson DeChambeau Records
DeChambeau is the first SMU Mustang to win an NCAA individual championship. He is one of five players to win the US Amateur and NCAA Championship in the same year, joining Jack Nicklaus, Phil Mickelson, Tiger Woods, and Ryan Moore. After Nicklaus and Woods, DeChambeau is the third player to win the US Amateur, NCAA Div 1 Champs, and three PGA Tour titles by the age of 25
In December 2020, he became the first player to average over 350 yards and win on the PGA Tour.
He is on his way to beating his own record for the highest driving distance in PGA Tour history, averaging 323.5 yards currently.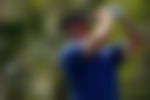 Bryson DeChambeau 2022 Net Worth
According to Celeb Net Worth, DeChambeau is worth around $10 million. In just five years, DeChambeau has already earned a lot in his career. He has made around $23 million so far, ranking him as number 65 on the all-time money leaders among professional golfers. In the 2021 PGA Tour season, DeChambeau has earned over $5 million.
Bryson DeChambeau Endorsements
After DraftKings became the PGA Tour's first sports betting partner last year, they signed DeChambeau as their first signature athlete. He has appeared in a few commercials for them. He has also partnered with Cobra Golf, a subsidiary of Puma, who have released a DeChambeau collection. In 2018, he announced a partnership with Bentley.
His other endorsements include Bridgestone Golf, Rolex, NetJets, and Bose.
Bryson DeChambeau Foundation and charity
DeChambeau started the Bryson DeChambeau Foundation in March 2019. The foundation has three goals: promote junior golf, supporting health organizations, and also provide better educational opportunities for the youth. They work with these three organizations: Shriners Hospitals for Children, National Kidney Foundation, and Northern California Golf Association. One of their main fundraising events is the Celebrity Invitational they host every year.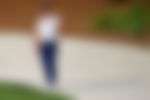 How to contact Bryson DeChambeau?
ADVERTISEMENT
Article continues below this ad
Bryson DeChambeau on Instagram: @brysondechambeau
Twitter: @b_dechambeau
Facebook: @TheBrysonDeChambeau
ADVERTISEMENT
Article continues below this ad
TikTok: @brysondechambeau
| | |
| --- | --- |
| Full name | Bryson James Aldrich DeChambeau |
| Nick name | The Scientist |
| Age | 27 |
| Birth Date | September 16, 1993 |
| Residency | Dallas, Texas |
| Nationality | United States of America |
| Marital Status | Unmarried |
| College | Southern Methodist University |
| Height | 6'1 |
| Weight | 245 lbs |
| Professional wins | 10 |
| Highest ranking | #5 |
Bryson DeChambeau News Feed
---
---
---
---
---
---
---
---
---
---