Bubba Wallace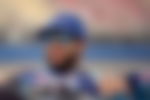 Bubba Wallace 2022: Net Worth, Salary, and Endorsement
Bubba Wallace is an American racing driver. He was born in Mobile, Alabama, in October 1993. His full name is William Darrell "Bubba" Wallace Jr.
He was brought up in the city of Concord, North Carolina, where he went to Northwest Cabarrus High School.
ADVERTISEMENT
Article continues below this ad
Bubba Wallace: Stats and Championships
Contending full-time in the NASCAR Cup Series, Bubba drove the No. 43 Chevrolet Camaro ZL1 1LE for Richard Petty Motorsports. Wallace was appointed as the development driver for Joe Gibbs Racing, where Wallace contended in the Camping World Truck Series. He additionally raced in the Xfinity Series, driving the No. 6 Ford Mustang of Roush Fenway Racing, from 2015 to mid-2017.
Wallace was the youngest driver to succeed at Franklin County Speedway in 2008 at 15 years of age.
He is the highest completing African-American driver in the Daytona 500. He completed the race at second in 2018. Similarly, he is the highest completing African-American driver in the Brickyard 400. Bubba completed the race at third in 2019.
On September 10, Wallace declared he would leave RPM toward the end of the 2020 season. He finished the year at the 22nd position in the standings.
On September 21, Michael Jordan announced that along with NASCAR veteran Denny Hamlin, he established a new NASCAR team - 23XI Racing - with Wallace filling in as the primary driver in the No. 23.
Wallace will drive the No. 23 car in 2021. He announced the 2021 livery on social media. Mike Wheeler will the crew chief of the car.
Bubba Wallace has 169 entries over six years in Cup Series as of August 16, 2022. In these six years, the 23XI driver had one win, 18 top-ten finishes, and one pole.
Whereas in Xfinity Series Bubba raced 87 times in seven years followed by 49 races in Camping World Truck Series in six years. For Xfinity, Bubba picked up 36 top-tens and two poles and six wins, 28 top-tens, and three poles.
Daytona 2022 race will always hurt Bubba Wallace as he failed to win the race by just three feet. Bubba finished so close behind Austin Cindric.
Bubba Wallace's one and only win in Cup Series has come at the 2021 YellaWood 500 in Talladega Superspeedway.
Bubba Wallace: Net Worth 2022
As per Celebrity Net Worth, he has a net worth of $3 million. He is one of the best African American NASCAR drivers.
The NASCAR driver is the brand ambassador of many famous brands including Beats by Dre earphones, DoorDash and Columbia Sportswear.
Bubba Wallace: Foundation
The "Live to be Different" foundation is driven by Bubba Wallace. It was shaped to bring new meaning into the lives of people endeavoring to accomplish their dreams. The establishment helps distraught people with instructive, clinical, social, or other physical and/or non-physical aid.
Bubba Wallace is a renowned philanthropist and has been an active voice in the Black Lives Matter movement.
Bubba Wallace: Sponsorships
Wallace has been very acclaimed in NASCAR. He appreciates the sponsorships of numerous organizations. His primary sponsor is the food delivery organization - DoorDash.
He is the brand ambassador of Columbia Sportswear. Bubba even consented to an individual sponsorship arrangement with Beats by Dre. Other significant sponsors incorporate Cash App, McDonald's, Alsco, 3M, and Coca-Cola.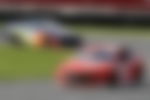 Bubba Wallace: Family
Wallace is the child of Darrell Wallace Sr. and Desiree Wallace. His dad is the proprietor of a modern cleaning organization while his mom is a social activist.
Born in Mobile, Alabama Bubba Wallace was born to Darrell Wallace Sr. and Desiree Wallace.
Bubba Wallace also has a sister named Brittany Wallace.
Bubba Wallace is engaged to his long-time girlfriend Amanda Carter. The duo dated since 2016, before Bubba posted a photo of them together with Amanda showing off the ring.
Bubba Wallace in Media
Bubba Wallace has given his voice in Cars 3 where his character Bubba Wheelhouse was played.
Additionally, Bubba Wallace made his cameo on Post Malone's new single Motley Crew in 2021.
Bubba Wallace also has a documentary on him on Netflix. It comes as Race: Bubba Wallace that released in 2022.
Bubba Wallace is also very active on Twitter and has around 470k followers on the popular social media site.
How to Contact Bubba Wallace
Bubba is very active and highly popular on social media. As a result, it's the most accessible and easiest method to keep in touch with the Cup Series racer.
ADVERTISEMENT
Article continues below this ad
Bubba Wallace's merchandise can be purchased from various sites such as Bubba Speed Shop or 23XI fans shop.
Wallace is on all the popular social media platforms such as Instagram, Twitter, and Facebook. While these serve as an excellent platform for fan requests and interactions, Bubba also has his own official website and management team to keep track of proposals and requests.
Interested parties can reach out to Wallace through his contact page.
ADVERTISEMENT
Article continues below this ad
| | |
| --- | --- |
| Age | 28 Years |
| Marital Status | Single |
| Residence | Concord, North Carolina |
| Nationality | American |
| Team | 23 XI Racing |
| Net Worth | $3 Million |
| Birthday | October 8, 1993 |
| Height | 5 ft 6 in (1.67 m) |