Bubba Watson
Bubba Watson 2022: Net worth, Salary, and Endorsements
Bubba Watson (Gerry Lester Watson Jr.) is an unparalleled professional left-handed American golfer. The 43-year-old, who was born on 5/11/78, is well known in the golfing world and has won many tournaments. Currently, Watson resides in Pensacola with his family.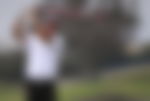 Watson married Angie in 2004. Bubba Watson's wife has remained a basketball player. However, because of an unfortunate knee injury, she had to end her career early.
ADVERTISEMENT
Article continues below this ad
The couple adopted two children. They adopted Caleb, a son in 2012, and a daughter, Dakota, in 2014. Bubba Watson's wife is taller than her husband. While she stands tall at 6'4", Bubba Watson's height is 6'3". Watson, at that height, weighs 180 lbs.
Bubba Watson: Early life
He started to play at the age of six. At that tender age, his father gave him a cut-down 9-iron with which he played around the house, striking whiffle balls. His father was his first and the only teacher who taught him the basics. After that, Watson taught himself, thus developing a unique playing style. 
Bubba Watson: Net Worth
Forbes ranked Watson eighth in their 2016 article about highest-paid golfers. At that time, he was earning a total of $14.8 million. Currently, Watson, with $47,439,129, is ranked fourteenth in the list of career money leaders curated by the PGA.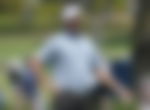 Those are only his career earnings. Richard Mille and Watson have partnered to promote the brand. The brand has customized Bubba Watson watches: RM 38-01 Tourbillon G-Sensor, RM 055, and RM 038 Tourbillon, designed especially for him. Apart from watches, Bubba Watson has joined hands with the Linksoul and wears the brand on the golf course. It is also worth mentioning Bubba Watson's golf shoes. He wears Air Jodan on the course. However, it is not clear if he has partnered with the brand.  
Apart from earning from partnerships and brand endorsements, he is also an entrepreneur. He owns three successful businesses. That includes Bubba's Sweet Spot, the Chevy dealership, Studer Family Children's Hospital, and the Pensacola Blue Wahoos (co-owner), a minor league baseball team.
According to updated information of Celebrity Net worth, Bubba Watson's net worth is $30 million. 
Bubba Watson: Amateur career 
Watson had started to play golf from a very young age and never stopped playing it. After initially dabbling in baseball for a while in his Milton high school, Watson left that sport for golf. He played in his school golf team, and when he went to college in Alabama, Faulkner State Community, he continued playing.
Even when Watson went to study at university (the University of Georgia), his passion for the sport did not subside. He left college a year before he graduated and turned pro in golf in 2002. 
Bubba Watson: Professional career
After turning pro, Watson toured from 2001 to 2005 with the Developmental Nationwide Tour. In 2006, as a PGA rookie, Watson led in the driving distance. He averaged around 319.6 yards per drive.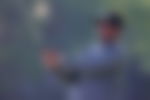 After that year, Bubba Watson went on to win many championships. He played the Master's Tournament and has won two of them. Watson has also ranked in the World Golf Championship. Until now, he has won 12 PGA championship titles.
Bubba Watson major championships 
In 2010, at the Travelers Championship, Watson won his first PGA title. The same year, Bubba competed in another major championship and finished in second. As of now, Bubba Watson has won two major Major Championships. One in 2012 and another in 2014.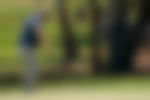 In 2012, he played against Louis Oosthuizen, a South African golfer, and pipped him to the green jacket. Winning in the Master's Tournament in 2012 was not the only achievement. Bubba Watson again flaunted his unique style and talent for golf in 2014. He wore the "Green Jacket" for the second time. 
Bubba Watson: World Golf Championships
All the achievements he earned by contributing to golf through his rare style and technique earned him 2nd rank in the World Golf Championships. He ranked second place in 2015. 
Bubba Watson: PGA Tour
ADVERTISEMENT
Article continues below this ad
Bubba Watson has 12 PGA victories. The first time he won the PGA title was in 2010. Watson won that at the Travelers Championship. Again in 2011, he competed against Phil Mickelson and won the Famers Insurance Open by a stroke. 
Bubba Watson: U.S. National Team Appearances
Due to his continuous brilliant performance, Watson got the opportunity to represent many national-level U.S. teams. In 2010, 2012, and 2014, Watson represented the U.S. on three Ryder teams. He has also played in the President Cup teams twice: ones in 2011 and another time in 2015. 
ADVERTISEMENT
Article continues below this ad
| | |
| --- | --- |
| Full Name | Gerry Lester Watson Jr |
| Nick Name | Bubba Watson |
| Age | 43 |
| Birth Year | 1978 |
| Residency | Pensacola |
| Nationality | American |
| Spouse | Angie (m 2004) |
| Children | Caleb, Dakota |
| College | Faulkner State Community; University of Georgia |
| Height | 6'3" |
| Weight | 180 lbs |
| Professional Wins | Master's Championships (2012,2014) |
| Highest Ranking | 2 |