Cade Cunningham
Cade Cunningham 2021: Career Stats and Scouting Report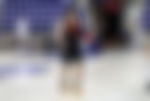 Cade Cunningham entered college ranked as the best point guard by ESPN's recruiting database. He became a high school sensation during his time at Montverde Academy and credits his point guard skills to his time playing quarterback.
Cunningham was a consensus five-star recruit who rejected offers from Kentucky, UNC, and Florida to join Oklahoma State. His older brother is an assistant coach with Cowboys, and that is one of the major reasons he chose them.
He is already projected to be a top-three pick in the 2021 NBA Draft.
Cade Cunningham stats
In his senior year in high school, Cunningham averaged 25.1 points, 6.6 rebounds, and 5.2 assists per game. He also shot an impressive 56% from the field and 35% from three. These stats pushed him to the number two ranked prospect in the country.
Cunningham's playmaking has taken a hit since entering college. In 15 games for the Cowboys so far, he is averaging 18.3 points, 6.1 rebounds, and 3.5 assists, while shooting 43.5% from the field and 41% from three. He is also averaging 1.3 steals and 0.9 blocks per game.
Cade Cunningham scouting report
Cunningham is currently one of the best point guards in the NCAA. He can score, facilitate, and is also a solid defender. He had proven to be an elite scorer from high school and is continuing that in college. There were doubts about his shooting, but he has shut his critics up by shooting 47% from deep.
The 6'8 guard is excellent at driving to the rim. He can finish strongly with contact and also excels at drawing fouls. He currently averages 5.3 free throw attempts per game.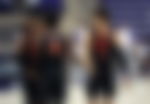 Despite having a score-first mentality, Cunningham has the IQ to create chances for his teammates as well. He is only averaging 3.7 assists currently, but it is because of how much the team relies on him to score.
Cunningham is also a good defender and can guard anyone from 1 to 4. He is sometimes not mobile enough to guard the quickest point guards, but he makes up for it with his length.
The 19-year-old has already established himself as one of the top three picks for next year's NBA Draft. If he can maintain his form throughout the season, he could end up being the number one overall pick.
How to contact Cade Cunningham?
Cade Cunningham on Twitter: @CadeCunningham_
Cade Cunningham on Instagram: @cadecunn1ngham
| | |
| --- | --- |
| Age | 19 |
| Nationality | United States |
| Birth Date | September 25, 2001 |
| Place of Birth | Arlington, Texas |
| Height | 6'8 |
| Weight | 220 pounds |
| Wingspan | 7 |
| Position | Point Guard |
| High School | Montverde Academy |
| University | Oklahoma State University  |
| Marital status | Single |