Callum Ilott
Callum Ilott: Net Worth, Salary, and Net Worth
Callum Ilott is one of the most efficient racers of his generation. Subsequently, he is aiming to become the official reserve and test driver of Ferrari from the 2021 season. Further, he is a member of the Ferrari Driver Academy. Moreover, he was also a member of the Red Bull Junior Team in F1.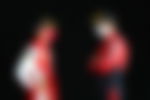 According to sources, his current net worth ranges approximately from $1 to $5 million. Subsequently, his source of earning is from racing and endorsements. Further, the salary and endorsements are under review.
ADVERTISEMENT
Article continues below this ad
Callum Ilott: Stats and Championships
The British driver started his career with Karting in 2008. However, he excelled in it from 2011 by clinching his maiden victory. Subsequently, he triumphed in the Formula Kart Series and ranked third in the German Junior Karting Championships.
Following that, in 2012, he contested in KF3 with the Chiesa Corse Team. Further, he did wonders in the field by acing WSK Masters Series and WSK Final Cup. He also stood runner up for the WSK Euro Series and CIK-FIA World Cup. Subsequently, aging 13 he was the youngest WSK driver and was further awarded for that.
In 2013, he competed in KF2 and KF machinery. Further winning the 42 Trofeo Delle Industrie in KF2 and WSK Final Cup in KF. Moving ahead in 2014, he covered the first rank in the WSK Super Masters Series and the CIK-FIA European Championship. He also stood third in the same season of WSK Champions Cup, and fourth in the CIK-FIA World Championship.
He holds the record of racing in the Toyota Racing Series too. Here he claimed the 16th position in the championship.
Ilott first made his first appearance at the realm of Formula 3 in 2015. However, before getting behind the F3 wheels he attained experience by driving their machinery and Formula Renault 2.0.
In 2016, the Brit jumped ship to two teams significantly. First, he chose Van Amersfoort Racing. Further, he joined Prema Powerteam later in the year, signing for the following season.
Along with F3, he contended in the GP2 Series and the GP3 Series. In GP3 Series he finished the season with seven podiums including two victories.
In 2017 he ran the maiden race in Formula 2 ground with Trident Racing. Further, in 2019 he hopped to the Sauber Junior Team by Charouz. By the end of the season, he achieved 2 podium finishes, 1 pole position, attaining the 11th rank.
In 2020, he again changed the team to enter UNI-Virtuosi Racing. Further, he accomplished 3 victories, 7 podium finishes, and 5 pole positions.
Ilott first tried his skills in the F1 arena in 2015 by racing for the Red Bull Junior Team. However, he discontinued after a short period tasting no victories. However, in 2017, after witnessing the fourth rank he got his way to the Ferrari Driver Academy. Ilott will again enter F1 with Ferrari as their reserved and test driver in the upcoming season, 2021.
Callum Ilott: Personal Life
The British racer was born on November 11, 1998, in Cambridge, Cambridgeshire, England. He pursued his education at the Heath Mount School. Further, his favorite subject was Physics. He grew up with his parents Steve Ilott, Jane Eyes, and a sister.
In his family, he is the first generation to pursue racing as a career. His idol was Michael Schumacher. In his spare time, he prefers swimming, skiing, mountain biking, and cycling.
Callum Ilott: Charity and Foundation
Ilott along with other racers participated in the sim racing amidst the global pandemic situation to raise funds. Further, they raced with the motive to gather $100,000 as a COVID-19 Solidarity Response Fund.
ADVERTISEMENT
Article continues below this ad
How to Contact Callum Ilott?
Ilott is active on various social media platforms. He has his profile on Instagram, Twitter. Further, he acquires an official website.
Callum Ilott: Quick Facts
ADVERTISEMENT
Article continues below this ad
| | |
| --- | --- |
| AGE | 22 |
| DATE OF BIRTH | November 11, 1998 |
| NATIONALITY | British |
| ETHNICITY | White |
| HEIGHT | 5'10'' |
| MARITAL STATUS | Single |
| RESIDENCE | London, England, United Kingdom |