Cam Reddish
Cam Reddish 2021: Net Worth, Salary, and Endorsements
Cam Reddish is a professional American basketball player, currently playing for the Atlanta Hawks. He was a five-star recruit after graduating from high school. He ultimately joined the Duke Blue Devils men's basketball team in 2018.
Reddish impressed during his short tenure in the NCAA circuit. The Pennsylvania-born starlet scored 22 points in a 118–84 win over Kentucky at the 2018 Champions Classic. The youngster featured in a total of 36 games for Duke.
ADVERTISEMENT
Article continues below this ad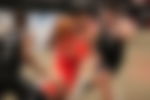 He averaged 13.5 points, 3.7 rebounds and 1.9 assists and shot for 33% from 3-point range. Reddish was named to the All-ACC Honorable Mention team at the conclusion of his sole college basketball season. In April 2019, he declared himself available for the 2019 NBA Draft.
Cam Reddish net worth
As per lines.com, Reddish is worth about $4 million as of 2021. He was drafted as the 10th overall pick by the Atlanta Hawks at the 2019 NBA Draft. He signed a rookie deal 2 years ago worth $4.24 million.
His first NBA contract with the Hawks is worth $8.7 million guaranteed. However, it could be worth up to $19.3 million after four years.
Cam Reddish endorsements
Cam Reddish signed a multi-year shoe deal with Nike in 2019. However, the details of that business agreement were not made public.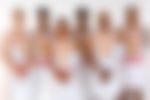 Fellow draftee Ja Morant also signed with the same brand. Nike sponsors Duke, where Reddish played one season of NCAA basketball. He also played in Nike's EYBL circuit in the buildup to the 2019 NBA Draft.
Cam Reddish Record
The 21-year old hooper made his NBA debut in 2019. He started in the 117–100 win over the Detroit Pistons. As of 2021, he has a 28-60 record at the infancy of his NBA career.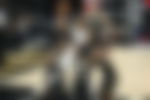 Reddish registered 1 point, 7 rebounds, an assist and a steal in that game. Multiple reports indicate that he is an enthusiastic gamer, and especially loves Electronic Arts' UFC 4.
Cam Reddish and Atlanta Hawks
Since joining the Hawks in 2019, Reddish has gone on to establish himself as one of the top young talents in the NBA. He averages 10.7 PPG with 1.5 assists after two seasons at the highest level. He was particularly influential for the Hawks who narrowly missed out on the 2021 NBA Championship finals.
After a particularly impressive performance against the Milwaukee Bucks in Game 4, here's what Hawks coach McMillan had to say about the promising youngster.
"Cam came in tonight and had a solid night for us, a really good night."
"He has length, and he takes pride in defending. He's one of the few guys in this league that actually—that's his game. That's where he draws his energy from. It's not so much the offensive end of the floor. He comes out from the start wanting to play defense," Hawks interim coach Nate McMillan said earlier this year.
ADVERTISEMENT
Article continues below this ad
https://youtu.be/fXhfSATEjDo
How to contact Cam Reddish?
Cam Reddish Twitter: @camreddish
ADVERTISEMENT
Article continues below this ad
Cam Reddish Instagram: @camreddish
| | |
| --- | --- |
| Age | 21 |
| Nationality | United States |
| Birth Date | September 1, 1999 |
| Place of Birth | Norristown, Pennsylvania |
| Height | 6 ft 8 in (2.03 m) |
| Weight | 218 lb (99 kg) |
| Wingspan | 7'1″ |
| Position | Small Forward/Shooting Guard |
| High School | Haverford School, Westtown School |
| University | Duke University |
| Marital status | Single |