Caris LeVert
Caris LeVert 2022: Net worth, salary, and endorsements
Caris LeVert is a 27-year-old professional basketball player who plays for the Indiana Pacers. The American professional was born on August 27, 1994. While his birthplace is Columbus in Ohio, he had to shift cities at a very young age.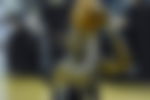 His parents are Darryl and Kim LeVert. At the age of 15, an unexpected tragedy occurred in Caris' life when his father passed away. A graphic designer who had also played basketball himself, Darryl was only 46 at that time. An anecdote goes about how it was he who had put a basketball in Caris' crib. In an interview, LeVert spoke about how this incident was pivotal in making him the person that he is today.
Caris' younger sibling is also a basketball player as well. His name is Darryl Marcus, and he used to play for Connors State College.
He was enrolled in Pickerington High School Central, and it was from here that the basketball dream took flight. In high school, he was considered to be a player with so-so athleticism but with an amazing ability to shoot. More importantly, these people believed that he had the potential to become an amazing player.
However, in his senior year, he truly outshone, leading his high school to a major title. Originally, he had signed with Ohio University, but following the head coach's departure, he decided to commit to Michigan in the year 2012.
Caris LeVert: College
As a part of the Michigan Wolverines, he played a little over 100 games, in the four years that he was a part of it. In the time that he played, he had many noteworthy feats to his name, including his tally of 98 wins, which is just six wins shy of the University of Michigan record. His junior and senior seasons were beset with injuries, and despite that, he managed to maintain an amazing record.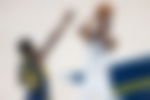 As a freshman, he was almost redshirted but maintained a key role in the team that reached the finals in 2012-13.
He was also selected for the second team of the All-Big Ten in 2014.
Caris LeVert: Record
In the 2016 draft, LeVert was selected by the Indiana Pacers at 20 overall, but he was soon traded to the Brooklyn Nets. A year into his career, he posted a career-high in terms of both points and assists, while going toe-to-toe against Russell Westbrook. The match took place in 2017 when the Nets faced the Oklahoma City Thunder.
His first triple-double arrived in the 2019-20 season in a match against the San Antonio Spurs. However, in 2020, in a match against the Celtics, LeVert surpassed his former records to score a whopping 51 points.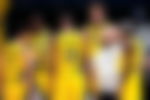 LeVert was a part of the Nets roster from 2016 to 2021. In January 2021, he was traded to Indiana Pacers as a part of a multi-team deal: it was this deal that saw James Harden being traded to Brooklyn.
While injuries have beset LeVert's career, including a dislocation in his right foot, LeVert was sidelined for an indefinite period when a small mass was detected in his kidney. Surgery soon followed, and it was revealed that the "small mass" was, in fact, renal cell carcinoma. His return took place in March in a match against the Phoenix Suns.
Here, we look at the stats of his career so far:
| | | | | | | | |
| --- | --- | --- | --- | --- | --- | --- | --- |
| Games | Points | Assists | Rebounds | Steals | Blocks | FG% | 3P% |
| 287 | 14.4 | 3.9 | 3.8 | 1.1 | .3 | .434 | .333 |
Caris LeVert: Net Worth
Different sources provide different details about LeVert's net worth. Hence, there is no definite information about the same. In 2019, LeVert agreed to a three-year extension contract from Brooklyn. However, his recent trade to the Indiana Pacers, sees him earning an amount close to $16 million. From the next season, this amount will rise to a little above $17 million.
Caris LeVert Foundation and Charity
LeVert has been involved with UWantGame, a mentoring program. In partnership with the same, he created the 22 Initiative that helps 22 underprivileged children from Brooklyn who come from difficult socioeconomic backgrounds, through mentoring sessions.
In one of these sessions, the children even got a chance to visit the headquarters of Nike.
Caris LeVert Endorsements
In 2020, LeVert signed with the Jordan Brand, a name that has almost become synonymous with basketball. The terms of this deal are confidential.
How to Contact Caris LeVert?
LeVert has profiles on both Instagram and Twitter. On Instagram, you can find him under @carislevert. He has a profile on Twitter, with the name @CarisLeVert.
| | |
| --- | --- |
| Age | 27 |
| Team | Indiana Pacers |
| Nickname | Baby Durant |
| Birthdate | August 25, 1994 |
| Nationality | American |
| Wingspan | 7'1" |
| Rings | N/A |
| Wife | N/A |
| Kids | N/A |
| Shoes | Air Jordan 36 |
| Height | 6 ft 6 inch |
| Weight | 205 lbs |
| Salary | $17.5 million |