Carlos Correa
Carlos Correa 2021: Net Worth, Salary, and Endorsements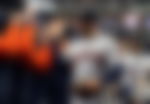 Carlos Correa is a Puerto Rican professional baseball shortstop, and is currently a free agent, on a lookout for his future team. Before entering free agency, Carlos has given his entire MLB career to date to the Houston Astros.
In 2021, he helped his former team, the Houston Astros, reach the World Series. While the team could not win the title, Correa's glories and outing in 2021 made him one of the top shortstops on the market.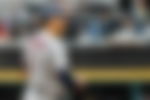 Carlos Correa's Baseball Career
Carlos Correa started his journey in baseball at a very young age. Born in Puerto Rico, Carlos often used to play catch near his house, and a neighbor saw his talent when he was just five years old, and suggested his parents enroll him into the youth league. Correa then started his baseball career as the first baseman. His father contributed a lot to his young career and trained him whenever he got the time for it.
Carlos was just 17-year-old when he was drafted in the 2012 Major League Baseball draft. In June he was picked by the Houston Astros team. This achievement made him the highest-selected player to be drafted directly from a Puerto Rican high school. However, he did not make his Major League debut until 2015. In his maiden season itself, Carlos was awarded the 'American League Rookie of the Year' award.
Further going forward in his career, in 2016, he became the youngest player in Astros' history to hit a home run on Opening Day. In 2017, he clinched the World Series title with his heroics and team's performance.
While he also faced the hardships of injury and crit sims in his career, Carlos and his statistics speak for his astonishing outing as one of the best shortstops in baseball.
Carlos Correa's incredible 2021 MLB season
During the 2021 season, Carlos reached many career heights on the field. In 2021, Correa became the first Astros' shortstop to ever record over 100 runs in a season.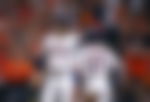 The 27-year-old batted 279/.366/.485 with 104 runs, 26 home runs, and 92 RBIs. Notably, he appeared in 148 games this season, his career highest in any season.
Remarkably, courtesy of his performance in the season, he was awarded the Gold Glove and Platinum Glove Award in 2021 and was given the title of Astros team's MVP.
Carlos Correa 2021 Net Worth and Endorsements
According to Wealthy Gorilla, Carlos Correa's net worth in 2021 is $7 million. Correa earned $11.7 million as a salary from the Astros this season. While his earnings after seven MLB seasons with Houston were $26.84 million, including the $4.8 million Houston paid him in 2012 as a signing bonus. He has an endorsement deal with Adidas, signed in 2016.
| | |
| --- | --- |
| Age | 27 |
| Nationality | Puerto Rican |
| Team | Free Agent |
| Net Worth | $7million |
| Endorsements | Adidas |
| Height | 1.93 m |
| Weight | 99kg |
| Marital Status | Married |
How to contact Carlos Correa?
Instagram- @teamcjcorrea
Twitter- @TeamCJCorrea