Caroline Wozniacki
Caroline Wozniacki 2023: Net Worth, Salary and Endorsements
Former WTA World Number One Caroline Wozniacki was born in Odense, Denmark. She is the first woman from a Scandinavian country to hold the top-ranking position in tennis.
The Dane announced her initial retirement from professional tennis following the Australian Open 2020. Wozniacki played on the WTA Tour for 15 years and is now back on the tour in the 2023 American hard court season.
ADVERTISEMENT
Article continues below this ad
Caroline Wozniacki: Net Worth 2023
As per the official WTA page, Wozniacki has won prize money amounting to $35,264,193. Her several off-court ventures have amassed her an estimated net worth of a whopping $50 million.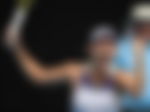 In 2019, Wozniacki was the sixth-highest-paid female athlete in the world, earning a total of $7.5 million that season. According to SportsPro, she was ninth on the list of the world's most marketable athletes at one stage. In 2017 alone, she earned approximately $28 million through endorsements and business investments.
Caroline Wozniacki's Endorsements 2023
Wozniacki signed a deal with Adidas in 2007, which would include sponsorship for clothes, footwear, and apparel throughout her career. In 2009, she became an endorser for Stella McCartney's tennis apparel collection for Adidas. At the 2009 US Open, she wore her debut Adidas by Stella McCartney tennis dress and would go on to wear her designs for the rest of her career.
Wozniacki used to play with Babolat racquets for most of her career, using the Pure Aero racquet on the court. She later signed a deal with Yonex from 2011 to 2013, using the Yonex VCORE racquet. Wozniacki would sign back with Babolat using their Pure Aero in 2014 for the rest of her career.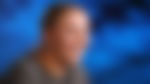 33-Year-Old Caroline Wozniacki Brings Sass Back to Tennis as She Teases Glimpse of Her Older Self with a Hysterical Reply to Comeback Question
She also supports Compeed BlisterPatch, Godiva Chocolatier, and Lympo, a healthy lifestyle encouragement app. Rolex, USANA, The Players' Tribune, and Mundipharma were among the other sponsors.
Why did Wozniacki retire?
In 2020, Caroline Wozniacki announced her retirement after a career that spanned 15 years. Wozniacki announced her retirement due to her battle with rheumatoid arthritis, which made it difficult for her to continue. She married a month after her "farewell" exhibition in June 2020, and the first of her two children was born a year later. 
She would go on to work as an analyst for two years. This year, she surprised the tennis world as she announced that she would once again play in a professional capacity. Her arthritis has come under manageable conditions, which has enabled her to play again. 
 

View this post on Instagram

 
She returned to the WTA tour in the Canadian Open, where she won her first match after her comeback. She won her first bout with ease and was set to face the 2023 Wimbledon champ, Markéta Vondroušová. Her stint in Montreal would end there. She then played in the Western & Southern Open, where she was scheduled to play Elina Svitolina, who withdrew before the match. She did not play for long as she lost the second round in straight sets. 
After the two tournaments, she accepted a wildcard for the 2023 US Open.
On-court achievements
The Dane held onto the number one rank for nearly 67 weeks, and she was given the tag of Slam-less-number one for a long time in her career. She got rid of that label at the Australian Open 2018 when she defeated Simona Halep in the final.
Wozniacki has an impressive 30 WTA singles titles. This includes her maiden and only Grand Slam win at the 2018 Australian Open. She is considered one of the most underrated tennis players, especially seeing as she has bested players like Serena Williams and Maria Sharapova.
The Danish player has clinched six titles in the WTA Premier Mandatory events. This includes the Canadian Open, the Pan Pacific Open, the Dubai Championships, Indian Wells, and two China Opens.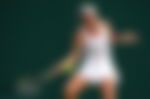 She sealed another 24 WTA career titles, with the maiden one being the former Nordic Light Open in Stockholm. She followed it up with the Connecticut Open, both in 2008.
Wozniacki also played in the Summer Olympics, where the furthest she got was the quarterfinal.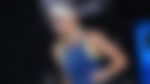 'My Immune System Was in Overdrive Attacking My Body'- Caroline Wozniacki Shares Heart-Wrenching Physical Struggle as She Braves All Odds to Launch a Tennis Comeback
After her retirement in 2020, she returned to tour in early August. After three years, she won her first bout in a blazing fashion. But she could not overcome the Wimbledon champ. She was ousted in the second round, a fate that would be repeated in the Cincinnati Masters.
Wozniacki's only Grand Slam win
Wozniacki has not fared greatly when it comes to slams. But the Danish player has achieved one grand slam title in her career. Coming off of a great victory in the 2017 WTA Finals, Wozniacki was the favorite for the 2018 Australian Open. She opened the tournament with smashing performances in the first four matches, only dropping a set on her way to the quarterfinal.
Going into the quarterfinal, she would face some difficulty but reached the final after some tough battles. She faced Simona Halep in the final, and the two played their best. With one set each, the third set proved to be a thriller. Wozniacki overpowered Halep to win the final set 6-4 and claim her one and only grand slam.  
Personal life
Caroline Wozniacki was born in the Danish city of Odense. She is of Polish ancestry. Her mother, Anna, was a member of Poland's women's national volleyball team, while her father, Piotr, was a professional soccer player. When Piotr signed with the Danish soccer team B1909, the pair relocated to Denmark. Her older brother, Patrik Wozniacki, is a former Danish professional soccer player.
 

View this post on Instagram

 
In February 2017, Wozniacki announced that she was dating former NBA basketball player David Lee. On November 2, 2017, the couple were engaged and later married on June 16, 2019, at Castiglion del Bosco. Serena Williams, a close friend of hers, was one of her bridesmaids.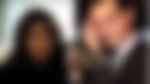 Mother of Two Caroline Wozniacki Minces No Words as She Questions Roger Federer, Rafael Nadal, and Andy Murray's Privilege Over Serena Williams and Other Female Athletes' Adversities
Is Caroline Wozniacki a mother? 
Wozniacki gave birth to her first child, a daughter named Olivia Wozniacki Lee, on June 11, 2021. She confirmed on her Instagram account in June 2022 that she was expecting her second child. Wozniacki and Lee welcomed their son, James Wozniacki Lee, on October 24, 2022.
Caroline Wozniacki has achieved all her personal goals during her retirement. During her time off the sport, she became a mother twice.
How did Serena Williams help Caroline Wozniacki?
Serena Williams and Caroline Wozniacki have been good friends for a long time despite the immense age gap. After her highly publicized breakup with Rory McIlroy, Williams was the one who never left Wozniacki's side and got her back to her best. Williams was also the one who was right by her side when she was pondering her decision to play on the WTA Tour once again. 
Being the ever-supportive friend, Williams pushed her and said that she supported her all the way. But her support did not end there. During Wozniacki's matches in the two WTA 1000 tournaments, Williams was constantly asking her how she felt and guided her whenever she asked for any advice. 
Watch This Story - Serena Williams pays tribute to Roger Federer
Foundations and Charity Work
Caroline Wozniacki has always been committed to giving back to those in need. Her main focus is on initiatives that support and empower youth, especially young girls.
The 30-year-old helped organize USANA and WTA's annual "Aces for Humanity" campaign. The campaign's mission is to provide critical nutrition to the disadvantaged or suffering.
She is also an ambassador for the Oriflame Charity. Oriflame's mission is to empower children through education.
Other charities Caroline supports include the Tohoku Charity, UNICEF Spain Committee, FERO Foundation, and Champ'Seed Foundation. These charities lay emphasis on those affected by natural disasters, helping young tennis talents who lack the financial resources necessary to reach international levels, and other such pursuits.
She also ran the 2014 New York City Marathon, for the benefit of the New York Road Runners Youth Program.
ADVERTISEMENT
Article continues below this ad
After suffering from rheumatoid arthritis in 2018, she also decided to spread awareness about the same.
How to contact Caroline Wozniacki?
ADVERTISEMENT
Article continues below this ad
| | |
| --- | --- |
| Age | 33 |
| Spouse | David Lee |
| Residence | Florida, New York (USA), Monte Carlo (Monaco), Odense (Denmark) |
| Nationality | Danish |
| Endorsements | Clarins, Rolex, Adidas, Rolex, USANA, The Players' Tribune, and Mundipharma |
| Net Worth | USD 50 million |
| Height | 1.77 m |
| Coach | Piotr Wozniacki  |
Caroline Wozniacki News Feed
---
---
---
---
---
---
---
---
---
---