Carson Wentz
Carson Wentz 2022: Net Worth, Salary, and Endorsements
Carson Wentz is an NFL quarterback who is recently signed by the Washington Commanders. He was born on December 30th, 1992. He has spent 5 seasons with the Eagles and 1 with the Colts. He won the Super Bowl LII in 2017 with Nick Foles as the starter with the Eagles.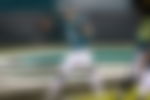 Carson Wentz College and Draft
ADVERTISEMENT
Article continues below this ad
The North Carolina-born athlete built himself quite a reputation while playing for North Dakota State during his college days. During his stay at NDSU, Wentz led the team to 5 NCAA FCS national championships.
He finished his college career with 5,000+ passing yards and 40+ passing TDs. Additionally, he rushed for 1,028 yards and scored 13 rushing TDs between 2012-15. Wentz graduated from NDSU with a degree in health and physical education. He finished with a 4.0 GPA and twice earned recognition as Academic All-American of the Year by the College Sports Information Directors of America, first for Division I football and later for all Division I sports.
Carson Wentz Stats
The Philadelphia Eagles picked up Carson Wentz in the first round of the 2016 NFL draft. He was the 2nd overall draft pick. However, he was traded to the Indianapolis Colts for the 2021 season.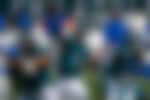 He made his league debut in Week 1 of the season against the Cleveland Browns. Wentz threw for 278 passing yards and 2 touchdowns in the 29–10 victory for a league-record 379 completions by a rookie, breaking the record of 354 held by former teammate Sam Bradford, who was playing for the St. Louis Rams in 2016.
According to Pro Football Reference, Wentz during his six regular seasons in the NFL has completed 1,884 passes in 3,008 attempts for 20,374 yards scoring 140 touchdowns and 57 interceptions.
Wentz has had just one postseason spell, during which he appeared in just one game. In that game, Wentz tossed 1 pass completion in 4 attempts for a 3 yard gain.
Carson Wentz had a personal high in 2020, despite playing only 12 games in the season. He ended up leading the league in multiple categories when it was all said and done. At the time of his benching, the Super Bowl chip was a frontrunner in interceptions thrown (15), total turnover (19), and sacks taken (50).
Wentz gave a one-year stint with the Indianapolis Colts in the 2021 season before being signed by the Washington Commanders. The one time Pro Bowler went 9-8 with the Colts while throwing 322 pass completions in 516 attempts for 3,563 yards 27 touchdowns and 7 interceptions.
Carson Wentz 2022 Net Worth
Carson Wentz's net worth amounts to $45 million as per Celebrity Net Worth. In June 2019, the former NDSU star signed a 4-year extension with the Eagles. His multi-million dollar deal was worth a total of $128 million and it came with a $16 million signing bonus.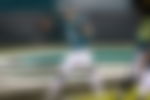 The Indianapolis Colts acquired Carson Wentz on a significantly reduced contract. Following his trade, Wentz received a cap hit of $25.4 million in 2021.
Carson Wentz Records
Wentz was one of the most prolific quarterbacks with the Eagles. Though being traded to the Colts in 2021, the quarterback set a bunch of records in Philadelphia. He was the first quarterback in team history to throw for over 4,000 yards (4,039), with the most passing touchdowns in a season (33), most pass completions (388), and attempts (607) in a season.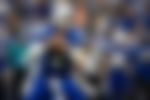 In addition to it, he has also set the NFL records of the most pass completions through the first 24 games of his career (540), and also became the first quarterback in history to have a 4,000-yard season without having a single receiver with at least 500 receiving yards and to throw for 20 or more touchdowns and seven or fewer interceptions in three consecutive seasons.
Carson Wentz 2022 Foundation and Charity
The former Eagles quarterback founded the AO1 (Audience of One Foundation) in 2017. It is an American non-profit foundation dedicated to uplifting individuals and communities around the world by demonstrating God's love for His people. Here is a list of services provided by the organization.
Activities for underprivileged youth


Hunting and outdoor opportunities for the physically disabled and veterans


Service dog support
2022 Endorsements
ADVERTISEMENT
Article continues below this ad
The 2017 Pro Bowler signed a comprehensive endorsement portfolio with Nike, Bose, Amazon, NRG, Bobcat, and BlackRidge Bank. The NRG deal was significant as it was his first local endorsement with the Philly-based energy supplier. The deal is greatly beneficial to Eagles fans as they can choose an 'NRG Eagles Fan Plan' to get the best possible deal.
How to Contact Carson Wentz?
Carson Wentz Instagram: @cj_wentz11
ADVERTISEMENT
Article continues below this ad
Carson Wentz Twitter: @cj_wentz
Born
December 30, 1992

 (age 29)

Weight
237 lbs (109 kg)
Height
6 ft 5 in (1.96 m)
Position
Quarterback
NFL Draft
2016 / Round: 1 / Pick: 2
Wife
Madison Oberg
Kids
1
Endorsements
Nike, NRG, Bobcat, Amazon, Bose, Scheels, Sanford Health, BlackRidge Bank, Panini, Fantastics
Agent
Ryan Tollner, Chase Callahan
Residence
Medford, New Jersey
NFL Career
Philadelphia Eagles (2016–2020)

Indianapolis Colts (2021)

Washington Commanders (Present)

Major Achievements
Super Bowl champion (LII)

Pro Bowl (2017)

Second-team All-Pro (2017)

Bert Bell Award (2017)

5-time FCS champion (2011-2015)