Charles Barkley
Charles Barkley Net Worth 2023, Family, Career, Cars and More
Charles Barkley?s Net Worth 2023 (Update)
NBA legend Charles Barkley currently has an estimated net worth of $60 million. Over the course of his 16-year NBA career that spanned from 1984 to 2000, Barkley earned around $40 million in salary. Due to the increase in popularity and inflation, $40 million is not considered a huge amount in the league now. But it has to be noted that the 1993 NBA MVP earned less than other superstars during his time because he took some considerable pay cuts for the benefit of the team. Unfortunately, his pay cut to try to win a title was not fruitful. However, the Philadelphia 76ers legend then found success as a TV personality.
Fans around the world love his antics as a basketball analyst for Inside The NBA on TNT. Barkley signed a five-year $30 million deal with TNT in 2020. Then in 2022, he reportedly signed a massive ten-year $100 million contract to continue his work for the network.
Charles Barkley's Early Life?
Charles Barkley was born and brought up in Leeds, Alabama. Shockingly, the future NBA superstar was in a life-threatening situation when he was born and weighed just over six pounds. He had severe anemia, and his condition was serious when he was six weeks old. Fortunately, he recovered with the help of doctors. Interestingly, even his mother was astonished at how Barkley turned out to be an elite athlete despite being underweight during birth. He graduated from Leeds High School in 1980 and was recruited by?Auburn University to play college basketball. Barkley?majored?in?business management and graduated in 1984.
Charles Barkley?s Family and Personal Life
Charles Barkley was born on February 20, 1963, to Frank Barkley and Charcey Glenn. The two then had another son named Darryl Barkley. But Frank abandoned the family when Charles was young and his parents were eventually divorced. His mother moved on and remarried Clee Glenn, who was killed in an automobile accident when Barkley was 11. Charcey and Clee had two sons John and Rennie Glenn. Unfortunately, Rennie died in infancy. Charcey worked hard to take care of her three sons and her mother.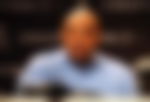 Charles had a poor relationship with his father during his younger years. However, the two then bonded well later on until his father's demise in December 2021. The 11-time NBA All-Star once opened up about his father and their initial rocky relationship. His mother Charcey passed away in June 2015.
In 1989, Charles married Maureen Blumhardt. The couple welcomed their daughter Christiana Barkley the same year. Interestingly, the Hall of Famer named his only child after?the?Christiana Mall?in?Delaware. In 2021, Christiana tied the knot with Ilya Hoffman in the presence of close friends and family.
Charles Barkley's Basketball Career
Charles Barkley's start to his basketball career was not what he had in mind. He was 5'10" and overweight as a junior and did not make the varsity team. Interestingly, Barkley had a shocking growth spurt in the summer and stood at 6'4". As his basketball skills aligned with his physical prowess, Barkley became a starter on the varsity team as a senior. However, he was still not considered a college prospect. But things changed when he dominated one of the highly-rated college prospects in the state. Soon, Auburn University came calling.
The once six-pound infant who was in a life-threatening situation struggled with weight gain during his college career. However, Barkley established himself as one of the best college players in the country. During his time with Auburn University, Barkley also earned a lot of accolades for his performances. Then he declared for the NBA Draft in 1984.
The Philadelphia 76ers selected Barkley as the 5th overall pick in the draft. He hit the ground running and earned a spot on the All-Rookie First Team. In the next few years, he continued his ascension and established himself as one of the best players in the league. He made his first All-Star appearance in 1987 and won the All-Star MVP award in 1991. However, team success was hard to come by. The power forward was tired of losing and requested a trade. The Sixers traded him to the Phoenix Suns in 1992.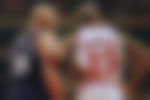 In his first season with the Suns, Barkley clinched the NBA MVP award while averaging 25.6 points, 12.2 rebounds, and 5.1 assists. Notably, Chuck won the MVP race against Michael Jordan who was in his prime. Unfortunately for Barkley, his luck against close friend Jordan ran out in the 1993 NBA Finals. The Chicago Bulls clinched their third straight title by beating the Suns 4-2. In the next few seasons, Barkley and the Suns did not make the Conference Finals.
In the twilight of his career, Barkley moved to the Houston Rockets to team up with legends like Hakeem Olajuwon, Clyde Drexler, and Scottie Pippen for a shot at the title. Barkley even took pay cuts to accommodate other stars. However, the aging Rockets did not reach find success.
Charles Barkley's Career Stats
Regular season stats:
Games played - 1073
Points per game - 22.1
Rebounds per game - 11.7
Assists per game - 3.9
Playoffs stats:
Games played? - 123
Points per game - 23.0
Rebounds per game - 12.9
Assists per game - 3.9
Charles Barkley?s Endorsements and Investments
Some of Charles Barkley's endorsement deals with major brands are Nike, Coca-Cola, Right Guard, McDonald's, and T-Mobile. The 1991 All-Star MVP has also made several investments over the years including real estate and private equity. Also, Barkley is a well-known angel investor and producer. He reportedly invested in NeuroVice which is a fledgling startup. The company specializes in medical device technology that improves patient experience.?
Charles Barkley?s Awards and Achievements
NBA MVP 1993



11? NBA All-Star (1987?1997)


NBA All-Star Game MVP (1991)



Two-time Olympic gold medalist with the U.S. men's basketball team (1992, 1996)




5x All-NBA First Team (1988?1991, 1993)




5x All-NBA Second Team (1986,?1987,?1992,?1994,?1995)




All-NBA Third Team (1996)




NBA rebounding leader (1988)




NBA's 50th and 75th Anniversary Team



NBA All-Rookie First Team (1985)


No.34 retired by the Philadelphia 76ers


Phoenix Suns Ring of Honor



Naismith Memorial Basketball Hall of Fame inductee (2006)
Charles Barkley?s Charity and Foundation
Charles Barkley believes in giving back to the community. Over the years, he has made some major donations to help society in one way or another. The 76ers legend started The Charles Barkley Foundation in the mid-90s and has been contributing through the non-profit organization ever since.
Notably, Barkley has made massive donations to several HBCUs. He donated $1 million to Spelman College in 2022. Also, he donated $1 million each to Miles College and Tuskegee University in 2020 and he pledged $1 million each to Alabama A&M University and Clark Atlanta University in 2016.
Furthermore, Barkley announced a relief fund to provide financial assistance to hospital staff in need during the coronavirus pandemic. He has also supported charities like Ante Up For Africa, Boys & Girls Clubs of America, ENOUGH Project, Hillsides, LIVESTRONG, Not On Our Watch, Stand Up To Cancer, United Service Organization, etc.
Charles Barkley?s Car Collection
Charles Barkley has an impressive car collection. Some of the most notable cars in the NBA legend's garage include the 2011 Lincoln Navigator, Ford Mustang Mach-E, Bentley Continental Sports, Audi A4, and the 2020 Lincoln Navigator L Black Label.
Charles Barkley?s House
Charles Barkley currently resides in his house in Scottsdale, Arizona. The property reportedly cost him around $2.2 million. Barkley bought the luxury mansion when he was playing for the Phoenix Suns. The estate spans over 8,600 square feet with three bedrooms and six bathrooms with many lavish amenities.
Charles Barkley?s Details
Full Name

Charles Barkley

Popular Name

Sir Charles, Chuck,

The Round Mound of Rebound

Birth Date

February 20, 1963

Birth Place

Leeds, Alabama

Age

60

Height

6?6?

Weight

252 lbs

Parents

Frank Barkley and Charcey Glenn

Siblings

Darryl Barkley

Nationality

American

Ethnicity

African American

Net Worth

$60 million

Salary

$10 million

Spouse

Maureen Blumhardt

Relationship/Marital Status

Married

Children

Christiana Barkley

Profession

Basketball analyst