Charles Leclerc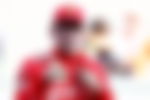 Charles Leclerc 2021: Net Worth, Salary, and Endorsements
Charles Leclerc is what Ferrari calls the future. Signing a contract with the team till 2024, he has certainly turned the tables at the Maranello-based outfit by showing them what he is capable of.
He made his debut in 2018 for the Alfa Romeo-Sauber team. Coming from Monaco, he is only the fourth driver from the principality to make the drive in Formula One and the first since Olivier Beretta, who made his debut in 1994. He began to impress everyone right off the bat.
ADVERTISEMENT
Article continues below this ad
There were a lot of doubts regarding Ferrari's signing for 2019. Many people suspected that he isn't ready and his much-experienced teammate, Sebastian Vettel, will undermine him on a grand scale. However, he ended up coming out on top, claiming P4 in the Championship ahead of the German.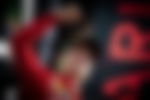 Charles Leclerc: Stats and On-track Achievements
Charles Leclerc showcased his class and strength from the junior classes itself, winning the 2016 GP3 Series and the 2017 Formula 2 Championships. He was personally picked up by Sergio Marchionne.
While in the 2018 season, he finished at 6th, his performance in the 2019 season was on another level. He took  7 pole positions and 2 race wins, including the highly prestigious Italian Grand Prix at Monza, giving the Tifosi something to smile about. He was ready to challenge Sebastian Vettel from the very first day, very eager to dethrone his number 1 status. He did manage to do that, eventually.
Over the course of 59 race starts, Leclerc has scored 2 wins, 12 podiums, and racked up 401 points. He finished fourth in the Drivers' Championship in 2019.
Best Moments of Charles Leclerc
Charles Leclerc: Net Worth
As per Celebrity Net Worth, Charles has a Net Worth of $12 million. His performance in his debut season prompted Ferrari to sign him for a massive five-year extension that will see him at Maranello till the end of the 2024 season.
From $3.5 million in 2019, his salary is now a whopping $10 million per annum as per the new contract.
Charles Leclerc : Endorsements
Leclerc is largely backed by Scuderia Ferrari and the Ferrari Driver's Academy. Though he is still in the early stages of his career, his youth will give him a chance to earn more sponsors and backers.
Leclerc was also sponsored by Richard Mille in his junior days. He is destined to attract the interest of a lot of sponsors who would be looking to take advantage of his long term Ferrari deal in order to establish their own name.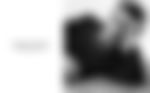 In May 2020, Charles Leclerc announced his partnership with the Italian luxury fashion brand - Giorgio Armani. Leclerc is the brand ambassador for Armani and its Made to Measure Line.
Personal life
Despite growing up in one of the richest principalities around the world, Leclerc didn't possess an abundance of wealth. He had positive influences from his father- Herve, and former F1 driver Jules Bianchi during his childhood. Sadly, the Monegasque lost those close to him in tragic circumstances.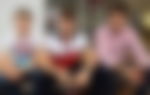 His close friend and godfather, Jules Bianchi, passed away following a heavy crash at the 2014 Japanese Grand Prix. A few years later, Leclerc's father passed away following a prolonged battle with an undisclosed illness.
Leclerc has 2 siblings - an older brother, Lorenzo, and a younger brother, Arthur. Arthur Leclerc currently races in the Formula Regional European Championship and is a part of the Ferrari junior program.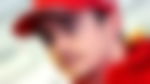 Leclerc is currently dating Charlotte Sine, a model and Instagram influencer. Charles previously dated Giada Gianni for 5 years, before splitting up in late 2019.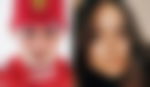 Being part of the "new" generation of F1 drivers, Leclerc is quite active on social media and even has his own official website. Interested parties can reach out to Leclerc through his official website: https://www.charlesleclerc.com
Likewise, fans can connect with the Monegasque via his Instagram, Twitter, Twitch, Facebook, and YouTube accounts.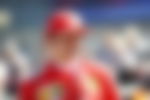 Charles Leclerc is the brand ambassador for the Princess Charlene Foundation. Princess Charlene is the princess of Monaco and the wife of Prince Albert II. The foundation aims to help children develop sporting values. Prior to her marriage to Prince Albert, she was an athlete herself. Recognizing Leclerc's talent, she made him the ambassador.
In 2019, Leclerc teamed up with Sebastian Vettel to play a football match for a charity aimed at cancer research.
ADVERTISEMENT
Article continues below this ad
To aid in the fight against COVID-19, Leclerc teamed up with fellow F1 drivers to organize a charity F1 Esports event called Race For The World. The initiative raised nearly $70000.
Leclerc also donned the role of a part-time delivery partner when he teamed up with the Monaco Red Cross to deliver food and essentials to the elderly in Monaco, during the Coronavirus crisis.
He also has his own Karting company, which he launched with the intention of helping youngsters through the initial years of struggle and to promote racing across the globe.
ADVERTISEMENT
Article continues below this ad
| | |
| --- | --- |
| Age | 23 |
| Marital Status | Unmarried(In a relationship with Charlotte Sine) |
| Team | Scuderia Ferrari |
| Residence | Monaco |
| Nationality | Monegasque |
| Endorsements | Richard Mille, Scuderia Ferrari, Giorgio Armani |
| Annual Salary | $10 million |
| Birthday | 16th October |
| Girlfriend | Charlotte Sine |
| Height | 1.80m |
| Ethnicity | White |
| Championships | 0 |
| Career Points | 401 |
Charles Leclerc News Feed
---
---
---
---
---
---
---
---
---
---