Charlotte Flair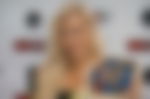 Charlotte Flair 2022: Net Worth, Salary, and Endorsements
Ashley Elizabeth Fliehr, better known as Charlotte Flair, is a second-generation American wrestler widely considered as one of the best female performers of our time. Charlotte is the daughter of WWE legend Ric Flair and also employs a lot of his mannerisms in her own character.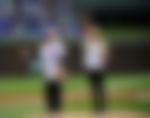 She was a prolific gymnast in school before becoming a professional wrestler, which explains her amazing agility in the ring. Just before signing with WWE, she worked as a personal trainer helping people stay fit and healthy.
Charlotte was destined to succeed in WWE. That wasn't just because she was the daughter of the greatest professional wrestler of all time, but also because she has the look and in-ring skills to succeed in the company.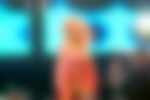 This might come as a surprise, but Charlotte's stint with professional wrestling began way back in 2000 at World Championship Wrestling (WCW). Back then, the 14-year-old was introduced as Ashley Flair and got embroiled in a feud that was going on between Ric Flair and Vince Russo, also involving her half brother David Flair in the mix. She would only begin training as a professional wrestler in 2012.
She debuted in NXT in the year 2013 and turned heel very soon. Being the daughter of the dirtiest player in the game, it came naturally to her. She ruled NXT and became the NXT Women's Champion in 2014.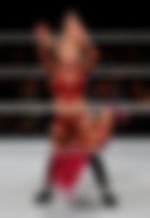 Her main roster debut happened amidst the so-called women's revolution. She debuted as a babyface on Raw along with Becky Lynch when the two were paired up with Paige as part of a stable known as PCB.
After winning the Divas championship, Charlotte again turned heel, this time against Becky Lynch.
Since entering the main roster, she has amassed one achievement after another. She is rightly called The Queen, signifying her dominance over the entire women's division.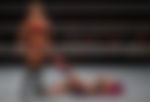 Currently, Charlotte Flair competes on the Raw brand and aims to eventually take back her throne.
Charlotte Flair 2021 Achievements
Charlotte Flair has the maximum championship reigns among women. She holds five reigns with the Raw Women's Championship, five reigns with the SmackDown Women's Championship, one-time Diva's Champion, one reigns with the Women's Tag Team Championship (with Asuka), and two reigns with the NXT Women's Championship.
That makes her a 14-time Women's Champion. However, these days WWE claims that she is an 11-time world champion because WWE exudes Tag Team and NXT championships from the World Championships tally. In addition, she was also the last Divas Champion before the belt was retired. As impressive as this might sound, this is just the tip of the iceberg.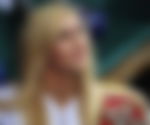 Charlotte was a part of the first women's only main event of WrestleMania alongside Ronda Rousey and Becky Lynch. That went a long way in establishing her as one of the most dominant stars of the company. She is also the winner of the 2020 Women's Royal Rumble, further establishing her supremacy over the women's division of the company.
Charlotte Flair 2022 Net Worth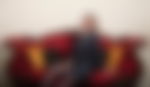 Charlotte Flair has a 2022 net worth of $2 million. Her annual salary in the WWE stands at $550,000 in addition to perks.
Charlotte Flair 2022 Charities and Foundations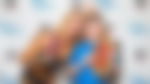 Charlotte Flair is involved with numerous charities. These include Girl Up, Make-A-Wish, and Connor's Cure. All of them work for those sections of society that are underprivileged.
How to Contact Charlotte Flair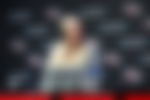 Here are Charlotte Flair's social media handles -
Instagram - @charlottewwe
Twitter - @MsCharlotteWWE
| | |
| --- | --- |
| Real Name | Ashley Elizabeth Fliehr |
| Born | April 5, 1986 (age 35) |
| Height | 5?ft 10?in (178?cm) |
| Weight | 147.71 lb (67 kg) |
| Parents | Elizabeth Flair, Ric Flair |
| Nationality | American |
| Address | Full Sail University 3300 University Park Drive Winter Park, FL 32792 |
| Marital Status | Divorced |
| Spouse(s) | Thomas Latimer (m.?2013;?div.?2015), Riki Johnson (m. 2010; div. 2013) |
| Relatives | Reid Flair (brother), David Flair (half-brother), Conrad Thompson (brother-in-law) |
| Ring name(s) | Ashley Flair, Charlotte, Charlotte Flair |
| Trained by | Lodi, Sara Del Rey, Ric Flair |
| Debut | 2012 |
| Net Worth | $2 million |