Chase Elliott
Net Worth
William Clyde "Chase" Elliott II, or Chase Elliott, as he is popularly known, is an American racing driver. Born on November 28, 1995, he won the 2020 NASCAR Cup Series, becoming the third-youngest racer to do so. As per Celebrity Net Worth, he has a net worth of $12 million.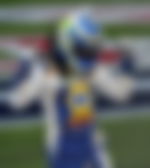 As one of the most popular NASCAR drivers, it is pretty obvious that he would have attracted plenty of endorsements. According to Spotrac, his salary until the 2022 season was around $8 million per annum.
ADVERTISEMENT
Article continues below this ad
Aside from NAPA Auto Parts, fast food chain Hooters is one of Elliott's biggest sponsors. In fact, he is well known for promoting the restaurant's chicken tenders. Additionally, like many NASCAR drivers, Elliott has an official online store that sells licensed merchandise to the fans.
Chase Elliott's early life
Chase Elliott is a Georgia native and currently resides in Dawsonville. He graduated from King's Ridge Christian School in Alpharetta, Georgia, in May 2014. In fact, he was willing to go to college before pursuing a full-time NASCAR career.
In 2010, he joined the CARS X-1R Pro Cup Series, driving for Ford Racing. In the following year, he was picked up by Hendrick Motorsports, and he has been with the team ever since. The same year, he began his NASCAR career with the NASCAR K&N Pro Series.
Chase Elliott's family and personal life
The 2020 NASCAR Cup Series champion actually boasts a legendary racing pedigree. He is the son of 1988 Winston Cup Series champion Bill Elliott, who racked up 44 victories and 320 top-10 finishes during his career. He also has two older siblings, Starr Elliott, and Brittany Ann Elliott.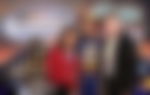 The Hendrick Motorsports star used to date Kaylie Green, daughter of former NASCAR Busch Series driver, David Green. However, they parted ways in 2020, and the driver has kept his personal life on the down low.
Chase Elliott's NASCAR journey so far
Chase Elliott's racing career began with the 2010 CARS X-1R Pro Cup Series. Over there, he competed in nine races for Ford Racing. Evidently, someone from Hendrick Motorsports noticed him and the rest is history. Since then, his rise up the ranks has been meteoric.
In his first full-time season in 2016, he finished 10th in the championship with no wins under his belt. A year later, he was still winless, but was ranked 5th in the championship. In 2018, he took the checkered flag for the first time in the Cup Series at Watkins Glen. Though he finished 6th and 10th in the 2018 and 2019 championships, respectively, his big break came in 2020 when he won the championship. In 2022, though he managed to reach the Championship 4, he could only secure a fourth-position finish.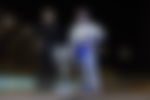 Currently, he is contending full-time in the NASCAR Cup Series. Elliott drives the #9 Chevrolet Camaro ZL1 1LE for Hendrick Motorsports. He is also a part-time racer in the NASCAR Gander RV and Outdoors Truck Series, driving the #24 Chevrolet Silverado for GMS Racing and Hendrick Motorsports. Admittedly, he has no control over his racing number, as that belongs to Hendrick Motorsports.
Chase Elliott's most significant wins
He won the 2014 NASCAR Xfinity Series title, becoming the only rookie to win a championship series in NASCAR. Besides that, he was the youngest victor in the Xfinity Series at the age of 18. As far as the Cup Series goes, Elliott already has one title to his name.
He has been among the top contenders for the title in recent years. As for his other accolades, Elliott was the 2016 NASCAR Cup Series Rookie of the Year. He has won 18 Cup Series races, secured 138 top-10 finishes, and 12 pole positions. In 2020, he won the Cup Series title, the first for Hendrick Motorsports since 2016. He is also a five-time recipient of NASCAR's Most Popular Driver Award (2018–2022).
Chase and Bill Elliott are the third father-son duo to win titles following the Pettys (Lee and Richard) and the Jarretts (Ned and Dale).
Chase Elliott and Hendrick Motorsports
As mentioned earlier, the Chase Elliott–Hendrick Motorsports union goes as far back as 2011. The #9 driver is continuing for the Hendrick Motorsports organization in 2023 and the successful partnership is likely to last long.
All the way back in 2016, team owner Rick Hendrick had acknowledged that Elliott was mature for his age. He also admitted that Chase was just like his father, Bill Elliott, in terms of not needing a learning curve and having the ability to handle pressure well.
Chase Elliott and Kyle Larson
In 2021, on the back of Jimmie Johnson's departure, HMS managed to add Kyle Larson to its star-studded line-up. Larson had to sit out most of the 2020 season because of an ugly controversy. Nevertheless, they took a gamble on Larson and he repaid the faith with the 2021 title.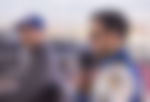 However, in 2022, he and Chase Elliott were constantly tussling for the alpha dog position. One of the most significant incidents came at Watkins Glen. The two went at it so hard that they nearly jeopardized each other's chances. Elliott was obviously the more frustrated one because he finished worse compared to Larson.
ADVERTISEMENT
Article continues below this ad
During the race, Elliott tried to dive around the outside of his teammate and got forced off the track. This pretty much killed his chances of winning the race and earning back his reputation as a road course expert.
What to expect from Chase Elliott in 2023?
ADVERTISEMENT
Article continues below this ad
The #9 HMS driver will be keen to win another Cup Series title. HMS is regarded as one of the top NASCAR teams. They have a strong lineup comprising Larson, Elliott, William Byron, and Alex Bowman. Both Elliott and Larson have been touted as one of the favorites to win the title in 2023.
| | |
| --- | --- |
| Name | William Clyde "Chase" Elliott II |
| Born | 1995 |
| Place of Birth | Georgia |
| Nationality | American |
| Education | King's Ridge Christian School |
| Parents | Bill Elliott, Cindy Elliott |
| Siblings | Starr Elliott and Brittany Ann Elliott |
| Height | 5 ft 10 in (1.78 m) |
| Weight | 145lb |
| Team | Hendrick Motorsports |
| Car | Chevrolet Camaro ZL1 |
| Social Media | TwitterInstagram |