Chase Elliott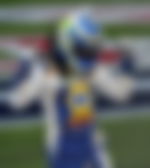 Chase Elliott 2021: Net Worth, Salary, and Endorsement
William Clyde "Chase" Elliott II, or Chase Elliott, as he is popularly known, is an American racing driver. Born on November 28, 1995, he won the 2020 NASCAR Cup Series and became the third-youngest racer to do so.
Chase Elliott:

Stats and Championships

ADVERTISEMENT

Article continues below this ad

Presently contending full-time in the NASCAR Cup Series, Elliott drives the No. 9 Chevrolet Camaro ZL1 1LE for Hendrick Motorsports.

He is also a part-time racer in the NASCAR Gander RV and Outdoors Truck Series, driving the No. 24 Chevrolet Silverado for GMS Racing.

He won the 2014 NASCAR Xfinity Series title, becoming the only rookie to win a series in NASCAR. In addition to that, he was the youngest victor in the Xfinity Series.

He was the 2016 NASCAR Cup Series Rookie of the Year.

Elliott has won nine Cup Series races, 94 top-10 finishes, and nine pole positions.

In 2020, he won the Cup Series title, the first for Hendrick Motorsports since 2016.

Elliott began rearward in the Season Finale 500 in the wake of failing the pre-race assessment twice. Although, at the end of the day, he led a race-high 153 laps to dominate the race and the title. At 24 years old, he became the third-youngest driver to win a Cup title.

Alongside his dad, the Elliotts turned into the third father-son duo to win titles following the Pettys (Lee and Richard) and the Jarretts (Ned and Dale).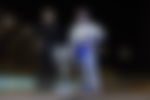 It was declared on Wednesday, December 16, 2020, that LLumar will be the primary sponsor for the No. 9 Hendrick Motorsports Chevrolet driven by Elliott during the 2021 NASCAR Cup Series season.
Chase Elliott: Net Worth 2021
As per Celebrity Net Worth, he has a net worth of $12 million.
Chase Elliott: Foundations and Charities
The Foundation is a non-profit association committed to helping qualified beneficent associations. It aims at helping other people live more beneficial, more joyful lives.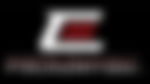 Chase Elliott: Sponsors
UniFirst is the primary sponsor for Elliott. Other backers include NAPA, Chevrolet, Mountain Dew, Bosch, and Siemens.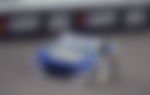 Chase Elliott: Family
He was born and brought up in a racing family. His dad, Bill Elliott, is the 1988 Winston Cup Series champion. Being a long-term NASCAR driver, Bill racked up 44 victories and 320 top-10 finishes during his career.
Chase Elliott: Car Scheme
He drove the No. 9 NAPA Chevrolet Camaro ZL1 1LE for Hendrick Motorsports in 2020.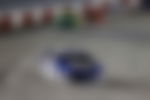 Elliott also drove his No. 9 in the green livery of the sponsor-Unifirst.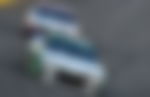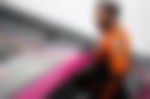 How to contact Chase Elliott
ADVERTISEMENT
Article continues below this ad
Chase is very active and highly popular on social media. As a result, it's the most accessible and easiest method to keep in touch with the NASCAR Cup Series racer.
He is on all the popular social media platforms such as Instagram, Twitter, and Facebook. While these serve as an excellent platform for fan requests and interactions, Chase also has his own official website and management team to keep track of proposals and requests.
Interested parties can reach out to Elliott through his contact page.
ADVERTISEMENT
Article continues below this ad
| | |
| --- | --- |
| Age | 24 |
| Marital Status | Single |
| Nationality | American |
| Team | Hendrick Motorsports |
| Championships | 1 – 2020 |
| Endorsements | NAPA, Chevrolet, Mountain Dew, Bosch, UniFirst, Siemens |
| Net Worth | $12 Million |
| Birthday | November 28, 1995 |
| Height | 5 ft 10 in (1.78 m) |