Chet Holmgren
Chet Holmgren's Net Worth 2023
Since bursting into the scene as a college basketball star, Chet Holmgren has been one of the richest youngsters. With a reported net worth of around $3 million in 2023, his numbers are bound to rise alongside his NBA career. He signed a 4-year $44.89 million contract with the Oklahoma City Thunder last season. In this campaign alone, he is set to earn around $10.39 million in salaries from the franchise. The 21-year-old is currently under the representation of Carlos Fleming from WME Sports.
Chet Holmgren's Early Life
Born in a Minnesota household, he picked up the game of basketball at an early age. Under the influence of his father, Chet developed his game in Minneapolis while attending the Minnehaha Academy. Sharing the court there with fellow NBA star Jalen Suggs, he became a 6'9 sensation in his high school days. His growth became rapid in that period as by the senior year Holmgren was averaging ?21 points and 12.3 rebounds. In that year, he became the most lucrative prospect in the nation as he led his team to their fourth state championship. His endeavors earned him Mr. Basketball USA and Gatorade National Player of the Year, amongst others.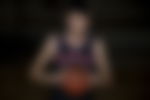 This resulted in about 30 scholarship offers from various college programs around the country. He reportedly became the number-one player in the 2021 class. Chet made up his mind soon after as he joined Gonzaga, following Jalen's pathway. He turned his choice into the right one, with a record-breaking start to his new life. The 7'1 became the first player to register ten points, ten rebounds, five assists, and five blocks in his debut in 25 years. In his one year there, he also earned the title of the West Coast Conference Defensive Player of the Year. In the following year, he decided to enter the draft, marking a new beginning in his journey.
Chet Holmgren's Family and Personal Life
Chet's father, Dave Holmgren, was a former college basketball player. He represented Minnesota Golden Gophers in 57 games from 1984 to 1988. The 7'0 parent helped the youngster train from a young age. The son thus followed in the footsteps of his father's basketball journey. He further enhanced and polished his skill sets to become a nationwide star. His mother, Sarah, also played a pivotal part in his development from a young age. Despite keeping his personal life private, according to reports, the OKC star has two sisters.
Chet Holmgren's NBA career
After announcing his decision to enter the 2022 NBA draft, he became a top prospect. The Thunder wasted no time as they selected him as the second-overall pick. He became the highest-ever draft pick out of both Gonzaga and the state of Minnesota. He featured in the Summer League following this, where he broke the record for most blocks in a single match. His NBA debut, though, soon came to a halt as he suffered from a Lisfranc injury, keeping him out for the entire season. So, he is yet to feature in an NBA game representing the city of Oklahoma.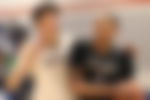 Chet Holmgren's Investments and Endorsements
Here are a few of his endorsement deals:
Philips Norelco


Ethika


Google Pixel


Neiman Marcus
Chet Holmgren's Achievements and Awards
Consensus second-team All-American (2022)


WCC Defensive Player of the Year (2022)


WCC Newcomer of the Year (2022)


First-team All-WCC (2022)


WCC All-Freshman Team (2022)


National high school player of the year (2021)


McDonald's All-American (2021)


Jordan Brand Classic (2021)


Nike Hoop Summit (2021)


Minnesota Mr. Basketball (2021)


FIBA Under-19 World Cup MVP (2021)
Chet Holmgren's Charity and Foundation
The rising star has donated a lot to the society.?Last year, his family hosted a Thanksgiving dinner for the foster families. With the help of Operation Warm, he distributed 1,500 coats across three cities. Notably, he helped out the Brooklyn Park Salvation Army with 200 coats toward the end of 2022. Despite suffering from a foot injury, he continued to bring good times to the people in need.
Chet Holmgren's Shoes
Chet has mostly been seen wearing Nike KD shoes. After spending a great amount of time in the KD13 series, he picked up KD15s for the NBA.
Chet Holmgren's House
There is little to no information available on this matter, as he has kept his life private throughout.
Chet Holmgren's Details and Social Media Accounts
| | |
| --- | --- |
| Full Name | Chet Thomas Holmgren |
| Popular Name | Chet Holmgren |
| Birth Date | May 1, 2002 |
| Birth Place | Minneapolis, Minnesota |
| Height | 7' 1" (2.16 m) |
| Weight | 208 lbs |
| ParentsDave | Dave Holmgren and Sarah Harris |
| Siblings | Two |
| Nationality | American |
| Instagram | @chet_holmgren |
| Net Worth | $3 million |
| Salary | $44.89 Million |
| Spouse | None |
| Relationship/Marital Status | Single |
| Children | None |
| Profession | Basketball player |
| NBA Team | Oklahoma City Thunder |
Is Chet Holmgren eligible for Rookie of the Year?
His return to the court for the 2023/24 campaign is much anticipated. Already showing flashes of his qualities in the pre-season, Chet enters the season as a Rookie of The Year contender. Holmgren is still eligible to compete for the title.