Chris Paul
Chris Paul 2022: Net worth, salary, and endorsements
Phoenix Suns star Chris Paul, also known as the Point God is currently playing his 17th season in the NBA. He was drafted with the fourth overall pick in the 2005 NBA Draft by the New Orleans Hornets.
Despite the Hornets' lack of success, Paul emerged as one of the best point guards in the league. His best campaign came in 2008 when he finished second in the MVP voting, a result some fans are still not content about.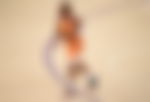 He was then traded to LA Clippers in 2011 where he had the iconic Lob City team up with Blake Griffin and DeAndre Jordan. They became one of the best teams in the league and were also very entertaining to watch. But lack of postseason success still followed Paul who was subsequently traded to the Houston Rockets in 2017.
ADVERTISEMENT
Article continues below this ad
He joined forces with James Harden, and almost led them to the NBA Finals, but then he got injured sadly. He played just two seasons before the Rockets traded him to the Oklahoma City Thunder.
Following the season, the Thunder accepted his wishes and sent him to the Phoenix Suns where he is now creating menace in the West alongside Devin Booker. In his first season itself, CP3 led a young Suns side all the way to the Finals defeating LeBron James and the mighty Lakers in the first round and defeating a resilient Clippers' side in the Conference Finals. In spite of leading in the Finals, the Suns lost to the Bucks.
In the 2021-22 season, Paul has been the protagonist in the build-up play for Phoenix, in spite of not putting up the best numbers. Needless to say, the side is performing exceedingly well.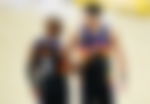 Major on-court achievements
11× NBA All-Star (2008–2016, 2020, 2021)


4× All-NBA First Team (2008, 2012–2014)


5× All-NBA Second Team (2009, 2015, 2016, 2020, 2021)


All-NBA Third Team (2011)


7× NBA All-Defensive First Team (2009, 2012–2017)


2× NBA All-Defensive Second Team (2008, 2011)


NBA Rookie of the Year (2006)


4× NBA assists leader (2008, 2009, 2014, 2015)


6× NBA steals leader (2008, 2009, 2011–2014)


USA Basketball Male Athlete of the Year (2004)


No. 3 retired by Wake Forest Demon Deacons
Chris Paul stats
In the 17 seasons and 1100+ games Chris Paul has played in the NBA, he has averaged an elite 18.2 points, 9.5 assists and 4.5 rebounds per game.
His consistency has continued in the 2021-22 season as well. Acting as the primary facilitator CP3 averages 14.5 points, 10.1 assists and 4.4 rebounds per game.
Chris Paul 2022 net worth
A year after Paul moved to Houston Rockets from Los Angeles Clippers, he signed a four-year, $160 million contract which gave him the NBA's third-highest salary back in 2021.
He currently has a net worth of $160 million as per Celebrity Net Worth. With a salary of $40 million per year, CP3 was the 31st best paid athlete in the world and 72nd best paid celebrity.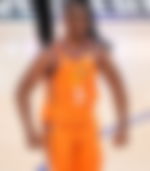 Chris Paul contract details
While Paul entered free agency in 2021, many teams were eager to lure away the veteran. But with the Suns coming off of a Finals run, CP3 has committed to the Phoenix project and signed a hefty deal with the team.
ADVERTISEMENT
Article continues below this ad
Signing a 4-year-contract worth $120 million, Chris Paul despite his age is guaranteed to earn a hefty sum of money. For the 2021-22 season, the point guard is earning $30 million.
Endorsements by Chris Paul
Paul has a good marketing presence. He is a regular in commercials and has endorsed a few brands. Paul is estimated to earn close to $10M from his endorsements. His endorsements include global brands like Nike, Spalding, Walt Disney.
ADVERTISEMENT
Article continues below this ad
| | |
| --- | --- |
| Age | 36 |
| Marital Status | Married |
| Spouse | Jada Crawley |
| Nationality | American |
| Height | 6′ 1″ (1.85 m) |
| Weight | 79 kg |
| Endorsements | Nike, Panini, Spalding, State Farm, Walt Disney |