Chris Weidman
Chris Weidman?s Net Worth 2023, Career, and Family
Chris Weidman is a former UFC champion who joined the promotion in 2011 and seized headlines after he snapped Anderson Silva's 16-win run in 2013. The win also crowned him the UFC middleweight champion. The American fighter held the title for over 2 years until he was matched against Luke Rockhold at UFC 194 in 2015. Since then, he has had a tumultuous career marred by injuries.
Chris Weidman?s net worth in 2023
'The All-American' has a reported net worth of around $4 million as of 2023. The major sources of his revenue include his fighting paychecks, bonuses, and endorsements. Further, his total career earnings stand at $4,573,000, as per Sports Daily. Notably, his title defense against Vitor Belfort remains the biggest money fight of his career, as he took home $550,000.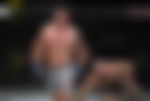 In addition, the 39-year-old has penned a lucrative deal with Reebok. Besides that, he is also connected to the Montreal Canadiens for two years through a contract worth $1,525,000 signed on June 6, 2022.
Chris Weidman?s childhood and early life
The middleweight fighter was born in Baldwin, New York, on June 17, 1984, and is of German and Irish descent. He picked up wrestling at a very young age and pursued a wrestling career as he attended Baldwin Senior High School on Long Island. Despite his obsession with wrestling, he never left academics behind. He then graduated from Hofstra University with a bachelor's degree in psychology and a master?s in physical education.
Chris Weidman?s family
The former UFC champion is married to his high school sweetheart, Marivi. The couple is blessed with three children. While much of the information about his family is not in the public domain, he has two siblings.
Moreover, his father, Charlie Weidman, brought him up in the Lutheran church. In 2016, he and Stephen 'Wonderboy' Thompson became part of the same family as his sister married Thompson's brother.
Chris Weidman's MMA career and highlights
The collegiate wrestler transitioned to MMA in 2009 after winning several accolades in wrestling. He soon became a hot property with his 4-0 record and also became the Ring of Combat champion. After signing the contract with the UFC, he went on a 9-0 run, where he amassed victories against the likes of Anderson Silva, Demian Maia, and Lyoto Machida.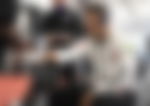 After suffering defeat against Luke Rockhold, his career went downhill as he mustered only two wins in his next eight fights. However, his stocks never experienced a dip due to his commitment to fighting.
Chris Weidman's record and stats
The Serra-Longo Fight Team representative holds a record of 15-6. His penchant for finishes is evident in his six knockout wins and four submission victories.
Chris Weidman's fighting style
Weidman has what one could describe as a well-rounded fighting style. As a BJJ black belt holder, he has good grappling skills, above-average striking skills, and excellent wrestling. Therefore, he is dangerous both on the mat and on the feet.
Chris Weidman's cars and houses
The middleweight star owns a large entourage of cars and especially a white Mustang to travel in, which he never fails to show off. Furthermore, he used to live in a luxury house in Dix Hills, New York, but he switched to a new place in South Carolina in the summer of 2020.
Chris Weidman's Controversies
Weidman was on the receiving end of a controversial result?in his fight against Gegard Mousasi at UFC 210. The referee put a pause on the action, as he believed Mousasi landed illegal strikes on a downed Weidman. However, the referee soon changed his decision as one of Weidman's hands appeared to be up in the replays. Therefore, he added a TKO loss to his resume in a debatable manner.
| | |
| --- | --- |
| Name | Christopher James Weidman |
| Born | June 17, 1984 (age 39) |
| Place of Birth | Baldwin, New York, U.S. |
| Nationality | American |
| Education | Hofstra University |
| Parents | Charlie Weidman |
| Height | 6 ft 2 in (188 cm) |
| Weight | 185 lb (84 kg; 13.2 st) |
| Record | 15-6 |
| Wife | Marivi |
| Kids | 3 |
| Shoe Size? | Not known |