Claire Williams
Claire Williams Net Worth, Salary and Endorsements
Claire Williams is the daughter of Sir Frank Williams and the deputy team principal of Williams F1. She graduated from Newcastle University in 1999 with a degree in Politics and took over the deputy team principal role from her father.
However, she only became associated with Formula One from 2002 onwards. Her first job with the team was as a communications officer. It wasn't long before she was promoted to head of communications in 2010.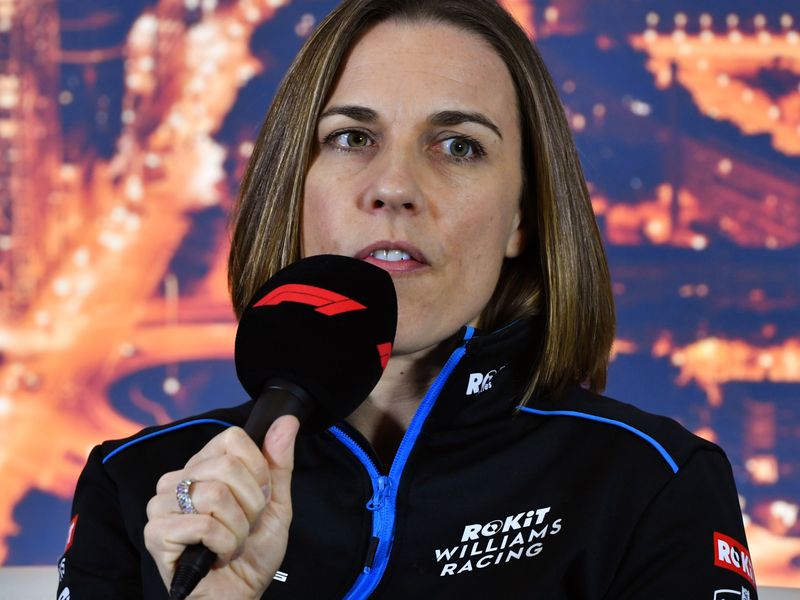 A year later, Claire Williams earned another promotion, this time to director of marketing and communications for Williams. When Frank Williams stepped down in March 2012, Claire succeeded him as the family representative on the board.
Finally, in March 2013, she took on the role of deputy team principal of the Williams F1 racing team.
Claire Williams' Personal Life
Far too often, Claire Williams has had to juggle her Formula One duties and her personal life. This is especially important, as she has to balance life with her child and her husband as well.
Claire Williams'Future
Admittedly, many have called for Williams to get the sack. However, she insists that the team has worked hard and it will pay off in the future.
She spoke about a new culture being created where people within the company have been promoted and a "new generation of leaders within our business."
According to her, the changes form part of a nine-month-long programme. Williams confessed that the situation was never going to find a quick resolution, as it would only be temporary.
She stressed on the need to get to the bottom of the problems and fix them. In other words, Williams F1 have to think about the endgame and not the immediate fixes
| | |
| --- | --- |
| Age | 43 |
| Marital Status | Married |
| Spouse | Marc Harris |
| Residence | Windsor |
| Nationality | British |
| Endorsements | None |