Claire Williams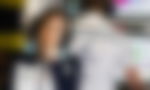 Claire Williams: 2021 Net Worth, Salary and Endorsements
Claire Williams is the daughter of Sir Frank Williams. She was the deputy team principal of Williams F1. She graduated from Newcastle University in 1999 with a degree in Politics and took over the deputy team principal role from her father.
However, she only became associated with Formula One from 2002 onwards.
A year later, Claire earned another promotion, this time to director of marketing and communications for Williams. When Frank Williams stepped down in March 2012, Claire succeeded him as the family representative on the board.
Finally, in March 2013, she took on the role of deputy team principal of the Williams F1 racing team.
On 3 September 2020, Williams announced she was resigning as deputy team principal of the Williams team after 7 September 2020. However, on race day, she had the honor of sending driver Nicholas Latifi out of the garage and into the recon lap to head to the grid.
As Latifi and George Russell crossed the line, the two thanked Claire for giving them the opportunity to race in F1.
Claire Williams: Net Worth
As per Celebrity Net Worth, Claire has a net worth of $20 million.
Her first job with the team was as a communications officer. It wasn't long before she was promoted to head of communications in 2010.
Claire Williams' Emotional Farewell
Claire Williams: Personal Life
Far too often, Claire has had to juggle her Formula One duties and her personal life. This is especially important, as she has to balance life with her child and her husband as well.
Claire Williams: Charity and Foundations
Claire, Deputy Team Principal of Williams, is the Vice President of the Spinal Injuries Association, the outfit's official charity partner.
The Spinal Injuries Association provided support to Claire's father and Williams founder and team boss, Sir Frank Williams after he suffered a spinal cord injury in a car accident in 1986.
Williams has since helped to raise funds and awareness for the charity.
| | |
| --- | --- |
| Age | 44 |
| Marital Status | Married |
| Spouse | Marc Harris |
| Residence | Windsor |
| Nationality | British |
| Endorsements | None |