Clint Bowyer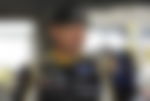 Clint Bowyer- 2021 Net Worth, Salary, and Endorsements
Clint Bowyer is undoubtedly the most-renowned American NASCAR racing driver. The racer currently races full time for the Stewart-Haas Racing team in the NASCAR Cup Series.
Clint Bowyer: Stats and Championships
The racer is famous worldwide for his accomplishments in the field of  American Stock car racing. He commenced racing in his early boyhood age. Conversely, he is the most efficient racer at present. He has bagged over 200 triumphs.
His remarkable form of racing was noticed without a doubt. He began racing for Richard Childress in 2004 and continued for eight years. He jumped the ship to Michael Waltrip Racing, continuing there for four years.
Following them, he moved to HScott Motorsports and raced for a year. Finally, at present, he drives the number 14 cockpit of the Ford Mustang for Stewart-Haas Racing.
His records hold several accolades, for instance; the 2008 NASCAR Nationwide Series Championship. Following next is the 2002 NASCAR Weekly Racing Series Midwest Division Champion.
He also boasts the crown of 2011 UNOH DIRT car Nationals Modified Overall Champion, 2011 Prelude to the Dream Winner,
In addition, he bagged 2010, 2011 Alabama 500 prize, and also became 2014, 2015, 2017 NASCAR All-Star Race winner.
However, he finally made the official announcement of his retirement from racing in NASCAR, from the following Season.
Clint Bowyer: 2021 Net Worth
Clint Bowyer at present, according to internet sources, is the tenth highest-paid racer in NASCAR. He has a net worth of $40 million.
The present income of the racer reckons to $7 million, as per the 2018-2019 calendar. His major income is from the victories of his race and the salary.
Clint Bowyer: Charity and Foundation
In the arena of philanthropy, Clint clearly has a significant role. He is the founder of The 75 Fund.
He formed it for the unprivileged children of his homeland in Emporia, Kansas. Clint built the Emporia Community Foundation for collecting funds for the people of the native land in need.
Clint Bowyer's Family
The son of Jana and Chris Bowyer, Clint grew up in Emporia, Kansas with his two siblings Andy and Casey Bowyer.
Clint tied the knot with Lorra in the Spring of 2014. Later that year, on 1 October, the couple gave birth to their first child. They named him Cash Aaron Bowyer.
On 9 December they became parents to their second infant, a baby girl named Presley Elizabeth.
How to contact Clint Bowyer
Clint Bowyer is very active and highly popular on Social media. He keeps his followers regularly updated.
ADVERTISEMENT
Article continues below this ad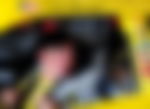 Clint shares his personal opinions and thoughts on his social media handles like Instagram, Twitter, Facebook.
He also has his own official website and his management team to keep track of his endeavors, requests, and proposals.
ADVERTISEMENT
Article continues below this ad
AGE
40
HEIGHT
6'0"
CHAMPIONSHIP TITLES
2008 NASCAR Nationwide Series  Champion

2002 NASCAR Weekly Racing Series Midwest Division Champion

2011  UNOH DIRT CAR NATIONALS MODIFIED OVERALL CHAMPION

2011 PRELUDE TO THE DREAM WINNER

2010, 2011 ALABAMA 500 Winner

2014, 2015, 2017 NASCAR ALL-STAR RACE Open Winner

RESIDENCE
Mocksville, NC
NET WORTH
$40 Million
NATIONALITY
American
KIDS
2- Cash Aaron, Presley Elizabeth
Marital Status
Married
Spouse
Lorra Bowyer
Ethnicity
White