CM Punk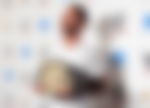 CM Punk 2022: Net Worth, Salary, & Endorsements
Phillip Jack Brooks, better known as CM Punk, is an American professional wrestler currently signed with the AEW. He is also a retired mixed martial artist who competed in the UFC. Punk is also a commentator for Cage Of Fury fighting championships, a comic book writer and an actor.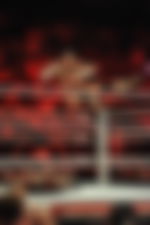 Of the many hats he has donned, Punk is most famous for his professional wrestling stint that saw him revolutionize the WWE. Starting out with Ring of Honor, Punk made his WWE debut in 2005. After being a mid-card wrestler for years, his rivalry with John Cena finally pushed him to the stratosphere.
https://youtu.be/K7b70-0T0bo
He was the perfect anti-hero to the larger-than-life superhero persona of John Cena. However, fans were firmly behind Punk and booed the face of the company to support the Straight Edge Superstar.
His breakout moment was the famous pipe-bomb promo where he created an illusion of going off script and bashing Vince McMahon and his handling of the promotion. It didn't go unnoticed as Punk began a record-breaking reign with the WWE title, which saw him remain champion for 434 days.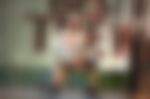 That was not the only record he held in the company. He is a former 3-time World Heavyweight Champion (WWE), 2-time WWE Champion, WWE Intercontinental Champion, World Tag Team Champion, and the winner of the 2008 and 2009 Money In The Bank ladder matches. CM Punk is the 6th longest-reigning WWE Champion of all-time.
However, after all this, he had a tragic fall out with WWE over alleged mishandling of his health as well as inappropriate booking. This saw Punk leaving professional wrestling for good and joining the UFC as a mixed martial artist.
https://youtu.be/bXzB4vMcrZk
Despite bringing a lot of attention, his MMA career in the Welterweight division was a flop with him losing both his fights. He has since started mending his ways with wrestling. Recently, he served as an analyst for the Fox Sports program WWE Backstage which was scrapped later in 2020. Even though he was not employed by WWE, this gave his fans hope for another return. It still remains up in the air for obvious reasons.
However, it was AEW President Tony Khan who did the unthinkable and convinced CM Punk to get back to the world of pro-wrestling. After months of rumors, Punk finally showed up on the August 20 Edition of AEW Rampage: The First Dance.
CM Punk 2022 Net Worth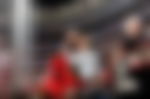 The net worth of CM Punk as of February 2022 is $10 million. Considering that he is not wrestling and has no upcoming MMA fights, that's a lot of money.
Punk was paid handsomely when he was a part of the WWE. Before that, he was the highest-earning ECW star in 2006-2008 earning around $200,000 to $300,000 annually. In WWE, he was earning $1 million annually in 2011.
The figure went up to 1.3 million in 2012-13. It touched $1.7 million in 2013-14. He was the cover star of the WWE 2K13 video game, which earned him another $200,000.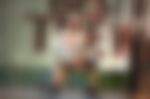 CM Punk had earned enough brand value to earn millions wherever he went after he left WWE. That's why UFC was ready to pay him well, even as a novice. His first fight got him $500,000.
He got more out of the PPV revenue, which pushed his earnings past the one million mark. He was paid $503,500 for his second appearance. An additional $500,000 was given as an appearance fee and $3500 as a fight incentive.
CM Punk 2022 charities and foundations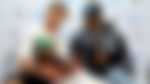 CM Punk has been a pretty charitable superstar throughout his career.
He has fulfilled many wishes for the Make-A-Wish Foundation as well as a similar charity called the Kids Wish Network.
Punk has also joined the Kerry Wood?s Strike Zone Bowling Tournament, a tournament that sets out to improve the health of Chicago children through healthy eating and enhanced education. He has also painted customized chairs for the Chicago Cubs to be auctioned off, and in 2015, auctioned off his first car, a 2001 Chevrolet Monte Carlo to charity.
CM Punk history with Roman Reigns and The Shield
CM Punk made a big revelation on the Colt Cabana podcast when he revealed that The Shield was his idea. However, one big twist was that he didn't originally want Roman Reigns.
In fact, he had his eyes on Chris Hero or Kassius Ohno as the powerhouse of the group. However, WWE decided to go with Roman instead and Punk didn't make a fuss about it. For him, it was just about three young guys he wanted to bring in and give the big rub.
https://youtu.be/0HNJUYqst1Y
The Shield started out by attacking all rivals of CM Punk despite refusing to align with him. However, they were soon revealed to be in liaison after Vince McMahon revealed secret footage of Punk's manager Paul Heyman paying The Shield and referee Brad Maddox to help him out.
Punk could not have a protracted rivalry with any of The Shield stars. All the possibilities are still dream feuds. Fans still wait to see him go head to head with Roman Reigns in a wrestling match.
How to contact CM Punk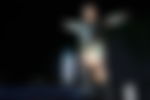 CM Punk does not have a public email address due to the obvious amount of messages he receives. However, business inquiries can be made on the following email.
He is also active on social media. You can follow him on Twitter as well as Instagram. Here are his social media handles.
Instagram - @cmpunk
Twitter - @CMPunk
Real Name
Phillip Jack Brooks
Date of Birth
October 26, 1978 (age 43)
Birthplace
Chicago, Illinois, U.S.
Height
6?ft 2?in (1.88?m)
Weight
218?lb (99?kg)
Nationality
American
Address
1456 N Milwaukee Ave Chicago, IL
Marital Status
Married
Spouse(s)
AJ Lee?(m.?2014)
Children
None
Years?active
2014?present (mixed martial artist), 1999?2014 (professional wrestler)
Ring name(s)
CM Punk
Trained by
Ace Steel, Danny Dominion, Dave Finlay, Dave Taylor, Kevin Quinn, William Regal
Debut
1999
Retired
2014
Net Worth
$10 million
Mixed martial arts?career
Division
Welterweight
Reach
73?in (185?cm)
Team
Roufusport
Teacher(s)
Duke Roufus (Head coach), Daniel Wanderley (Brazilian Jiu-Jitsu)
Rank
?????Blue belt?Brazilian Jiu-Jitsu
Mixed martial arts?record
Total
2
Wins
0
Losses
2
By?submission
1
By?decision
1