Colin Kaepernick
Colin Kaepernick 2022: Net Worth, Charity, and Endorsements 
Colin Rand Kaepernick, commonly known as Colin Kaepernick is an American activist and an NFL Free Agent quarterback who used to play for the San Francisco 49ers. The Niners drafted him in the 2011 NFL Draft as the 36th pick overall. He led the 49ers to their first Super Bowl appearance after 18 long years in 2012 and to the NFC Championship the following season.
Kaepernick played six seasons in the NFL before getting, as many believe, "blackballed" for protesting against "police brutality and racial injustice" by kneeling during the national anthem at the start of NFL games. His protests made him a polarising figure in the league, so much so that, even President Donald Trump called him out for his actions while also gaining support from many other.
ADVERTISEMENT
Article continues below this ad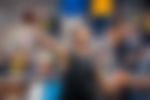 He is now known for his profound activism against the causes mentioned earlier. Subsequently, he founded his own organization 'Know Your Rights' with partner Nessa Diab to make people aware of fundamental rights anyone can exercise.
Colin Kaepernick Stats
According to Pro Football Reference, Colin Kaepernick in his six seasons in the NFL has played 69 regular season games throwing for 1,011 of 1,692 attempts covering a whopping 12,271 yards, recording 72 touchdowns, and 30 interceptions.
Kaepernick started his professional football career strong as he made the Super Bowl in his second season and the NFC Championship in the third. During those two offseason runs, the Niner threw for 94 of 162 pass attempts for 1,374 yards scoring 7 touchdowns and 5 interceptions.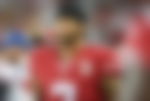 Kaep's performance started degrading post his 2013 season so much so that he recorded a 1-10 season in 2016 before going unsigned in 2017. However, during his time in the NFL, he set the league records to score the most rushing yards in a single regular season game (181) and in the postseason (264).
Colin Kaepernick Net Worth 2022
According to Celebrity Net Worth, the former San Francisco 49ers quarterback Colin Kaepernick is estimated to be worth $20 million. During his six seasons in the NFL as a starting quarterback, Kaep is believed to have earned more than $43 million in salary. His salary peaked at $14.3 million which he received during his last season in 2016.
Colin Kaepernick Investments
Colin Kaepernick recently joined forces with tennis star Naomi Osaka by making a seed investment ($250,000 to $3 million) in her skincare brand KINLÒ. By doing so, the activist has now joined the board of directors of the company.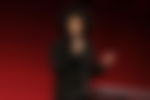 Kaepernick recently released a Netflix Docuseries titled 'Colin in Black and White', describing his first-hand journey through childhood as a person of color. Kaepernick has also published a book 'I Color Myself Different' for children.
Colin Kaepernick Charity and Foundations
Colin Kaepernick is a personality known for his rigorous activism. Many believe it was due to his persistent stance against racism and police brutality during the national anthem before the start of the NFL games that led to him getting "blackballed".
He even started a 'Million Dollar Pledge' campaign, wherein he donated more than a million dollars to several foundations and charities of his choice and encouraged other athletes and celebrities to do the same.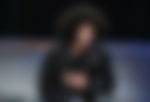 Furthermore, in 2016, Kaep paired up with his partner Nessa Diab and founded the 'Know Your Rights Camp', an organization whose mission is "to advance the liberation and well-being of Black and Brown communities through education, self-empowerment, mass-mobilization and the creation of new systems that elevate the next generation of change leaders."
Since his exit from the NFL, Colin Kaepernick has been fully vested in his journey as an activist. He donated his entire sneaker collection to the needy and continues to expand the horizons of awareness through different programs.
Colin Kaepernick Endorsements
Kaepernick has signed many endorsement deals in his career, especially during his days as a professional signal caller for the 49ers. He has signed deals with companies like Beats By Dre headphones, McDonald's, Jaguar, Electronic Arts, and MusclePharm. However, his most lucrative and groundbreaking deal till date remains his deal with the American athletic equipment juggernaut Nike.
Kaepernick signed a multi-million dollar deal with Nike in 2018 whose details have not been publicly disclosed. According to a report by Vox, Nike made over $6 billion dollars after signing the polarizing figure for their 'Just Do It' campaign.
Colin Kaepernick Personal Life
Colin Kaepernick was born to 19-year-old Heidi Russo in 1987. The identity of his biological father has been unknown. Russo put Kaepernick up for adoption and when he was just 5 weeks old, a white couple Rick and Teresa Kaepernick, adopted the future Niner.
Kaepernick has a girlfriend named Nessa Diab, who was born in an Egyptian family in California. She was raised in California but due to her father's job, the family had to move between California and Saudi Arabia frequently, and that too during the peak of the Gulf War.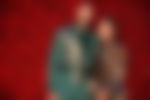 Growing up Kaepernick and Diab had seen flip sides of the world. And now the couple is now popularly known for their activism and advocacy on different issues.
ADVERTISEMENT
Article continues below this ad
How to Contact Colin Kaepernick?
Colin Kaepernick Instagram: @kaepernick7
Colin Kaepernick Twitter: @Kaepernick7
ADVERTISEMENT
Article continues below this ad
Know Your Rights Camp Email: AutopsyInitiative@knowyourrightscamp.com
Born
November 3, 1987

 (age 34)

Weight
230 lb (104 kg)
Height
6 ft 4 in (1.93 m)
Position
Quarterback
NFL Draft
2011 / Round: 2 / Pick: 36
Girlfriend
Nessa Diab
Endorsements
Beats By Dre headphones, McDonald's, Jaguar, Electronic Arts and MusclePharm, Nike
Agent
Jeff Nalley
Residence
San Jose, California
NFL Career
San Francisco 49ers (2011–2016)
Super Bowl
0

Awards and Honors

2017 GQ Magazine Citizen of the Year

2017 Sports Illustrated Muhammad Ali Legacy Award

2017 American Civil Liberties Union Eason Monroe Courageous Advocate Award

2017 Puffin/Nation Prize for Creative Citizenship honoree

2018 Amnesty International Ambassador of Conscience Award

2018 Harvard University W. E. B. Du Bois Medal

2020 Ripple of Hope Award from the Robert F. Kennedy Center for Justice and Human Rights
Colin Kaepernick News Feed
---
---
---
---
---
---
---
---
---
---