Conor McGregor
Conor McGregor 2021: Record, Net Worth, Salary, and Endorsements
The 'Notorious' Conor McGregor is among the biggest stars in combat sports. His achievements and journey inspire millions of fight fans around the world. Coming from the streets of Dublin, it did not take long for McGregor to get noticed by the UFC.
As of January 2021, he sits at #4 in the UFC lightweight rankings.
Conor McGregor: UFC Career
ADVERTISEMENT
Article continues below this ad
McGregor's journey in the UFC is nothing but a fairy tale. He finished Marcus Brimage via knockout in his debut in 2013.
'The Notorious' dominated the featherweight division by beating the featherweight king, Jose Aldo, in 13 seconds. Moreover, he became the first "Double Champion" of UFC history by beating Eddie Alvarez.
Additionally, McGregor crossed the MMA boundary and fought the greatest boxer of this generation, Floyd Mayweather. The Irishman made a guaranteed $30 million in this fight.
Read: Conor McGregor vs Floyd Mayweather: The Story Behind the Money Fight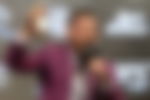 Conor McGregor: Achievements
McGregor holds a stellar record of 22-4-0,0NC in his MMA career. He has fought in three distinct divisions in the UFC. He became the featherweight champion by beating former champion, Jose Aldo.
Furthermore, he became the lightweight champion by beating Eddie Alvarez at UFC 205.
'Notorious' has won in three different divisions. Other than featherweight and lightweight, McGregor has also fought at welterweight against Nate Diaz and Donald Cerrone. He is one of the few fighters to have claimed stoppage wins in three divisions.
McGregor has a 10-2 UFC record and has claimed seven Performance of the Night awards, two Fight of the Night Awards, and one KO of the Night award.
Read More: 'You're Taking Everything I Worked for M**'- When Nate Diaz Called Out Conor McGregor to Start an Epic Rivalry
Now, he is set to return at lightweight in 2021 to fight Dustin Poirier at UFC 257.
Conor McGregor: Controversies
The list of Conor McGregor's controversies is almost endless. Months before his fight against Khabib Nurmagomedov, Conor attacked a bus in which Khabib was traveling along with other fighters. Post-fight, McGregor was involved in a brawl with Nurmagomedov's teammate.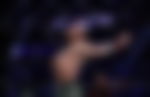 Conor also attacked referee Marc Goddard at a Bellator event. Also, he stomped on a fan's phone before walking away with it. Moreover, he punched an old man at a bar. More famously, he threw Monster Energy cans at Nate Diaz during a press conference.
Read: The King of Controversies: The Notorious Conor McGregor
Conor McGregor: Retirement
McGregor had retired for the second time on March 25, 2019. Fortunately, he found the motivation to return to the cage. In January 2020, he fought Donald Cerrone.
It took him only 40 seconds to dispose of 'Cowboy'. Although he had planned a quick turnaround, his plans failed to materialize. As a result, McGregor retired on June 6, 2020.
Conor McGregor: Net Worth and Salary 2021
McGregor is the highest-paid athlete in the UFC. Including his earnings from the Floyd Mayweather fight, McGregor has earned over $39,542,000 in his combat sports career. 'The Notorious' has a net worth of $120 million.
Read More:- Conor McGregor Ends His Hunt- Buys Property of €2m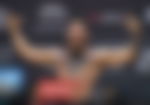 Conor McGregor: Endorsements 2021
'The Notorious' is easily among the wealthiest mixed martial artists. He has huge endorsement deals and tie-ups with Monster Energy, Reebok, Beats Electronics, Burger King, Anheuser-Busch InBev, and Budweiser.
Additionally, McGregor has his clothing line, August McGregor, and his whiskey brand, Proper No.12.
Read More: WATCH: Top Five Knockouts of Birthday Boy Conor McGregor
Conor McGregor: Charity 2021
Leaving aside the controversies, McGregor has done a lot of charity work for his community. He donated $1 million to first responders following the success of his whiskey brand. Moreover, McGregor also gave away €50,000 to help the homeless people of Ireland.
In May 2020, McGregor donated £1.3 million worth of PPE to Irish hospitals to fight the battle against the Coronavirus. Additionally, McGregor has also inspired several fans — including a disabled man — to turn their lives around.
ADVERTISEMENT
Article continues below this ad
Read More: Conor McGregor's Whiskey Brand Raises Over 1 Million Dollars for Charity
How to Contact Conor McGregor?
ADVERTISEMENT
Article continues below this ad
| | |
| --- | --- |
| Nickname |  The Notorious |
| Age | 32 |
| Country | Ireland |
| Gym | SBG Ireland |
| Height | 5ft 9in |
| Weight/ Division |  155 lbs (lightweight) |
| Reach | 74" |
| MMA Record  | 22-4-0 |
| Boxing Record  | 0-1-0 |
| Active Win Streak | 1 |
| Wins by Stoppage (Submissions & KO/TKO) | 20 (19 KO/TKO & 1 Submission) |
| Estimated Net Worth | $120 million |
| Endorsements |  Monster Energy, Reebok, Beats Electronics, Burger King, Anheuser-Busch InBev, Budweiser |
|  Partner | Dee Devlin |
|  Marital Status | Unmarried |
| Kids | 2 (Conor Jack McGregor Jr. & Croia McGregor) |