Conor McGregor
Conor McGregor: Net Worth 2023, Record, Salary, and Endorsements
There will hardly be any UFC fan who doesn't know Conor McGregor. The 34-year-old Irishman took the UFC and the sport of MMA to a whole new level post his joining in 2013. McGregor showcased his superb in-octagon prowess to become the first-ever champ-champ of the UFC. Understandably, the UFC also didn't limit itself financially and awarded McGregor lucrative contracts.
Conor McGregor: Net worth 2023
'The Notorious' also holds an awesome insight about how he can multiply his money with investments. He has invested in multiple businesses to date and makes some hefty amounts from there as well. As far as reports suggest, McGregor's cumulative net worth stands at a whopping $200M in the year 2023.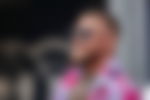 McGregor also receives his salary per fight, like every other UFC fighter. 'The Notorious' earned his all-time highest base salary in his two last bouts against the famed lightweight, Dustin Poirier, which stood at a whopping $5M. The same bouts also earned him his biggest paydays. Also, McGregor's total earnings from both bouts were exactly the same. 'Mystic Mac' pocketed an insane $5,011,000 for each of the two fights.
Conor McGregor's Early Life
McGregor was born in the year 1988 to Margaret and Tony McGregor in the capital city of Ireland, Dublin. 'Mystic Mac' attended Irish language schools for his education. He completed his primary schooling at Gaelscoil Scoil Mológa, in Harold's Cross. He also got admitted to Gaelcholáiste Coláiste de hÍde in Tallaght for his secondary schooling.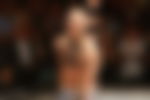 McGregor grew up in a rather violent neighborhood of Crumlin in Dublin. He also played football in his youth. But at the age of 12, McGregor started taking boxing lessons at the Crumlin Boxing Club to raise his confidence and defend himself in the fights he often got into. McGregor shifted to Lucan in Dublin in the year 2006. He also took up an apprenticeship as a plumber. Also, it was in Lucan where McGregor had his meeting with the former UFC fighter, Tom Egan. This meeting opened up whole new avenues before McGregor. They also started training in MMA together.
Conor McGregor's Parents and Siblings
As already mentioned, the name of McGregor's mother is Margaret McGregor, whereas his father's name is Tony McGregor. Apart from these two, the McGregor family also consists of the fighter's two sisters. Erin McGregor is his oldest sister, while his second older sister is named Aoife McGregor.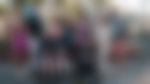 Erin McGregor has also appeared as a contestant in the noted celebrity dance reality show, 'Dancing with the Stars'. She also works as a fitness model. On the other hand, Aoife McGregor prefers staying out of the spotlight and runs an excavation business with her husband Mark Elliott in Dublin.
Conor Mcgregor's Professional MMA Career
McGregor then made his professional debut as a lightweight in 2008. The Irishman made waves in the European MMA scene and finally found himself in Britain's biggest promotion, The Cage Warriors. There he set up an 8 fight winning streak. In the same time frame, he became the Cage Warriors featherweight and lightweight double champion, the first European to do so.
McGregor's journey in the UFC is nothing but a fairy tale. He finished Marcus Brimage via knockout in his debut in 2013. After defeating the famed Max Holloway in his second bout, McGregor became a household name even to the UFC audience. His further wins against Dustin Poirier and Dennis Siver made sure that his demand to fight for the UFC Featherweight Championship was answered positively.
But, McGregor had to take on the Interim Featherweight Champion, Chad Mendes, prior to his title bout against the then-injured Featherweight kingpin, Jose Aldo. McGregor got the better of Mendes with a TKO in a neck-to-neck battle in UFC 189. He crowned himself the Interim Featherweight Champion further justifying his Featherweight title shot.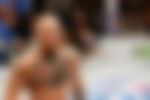 'The Notorious' finally had his much-awaited Featherweight title bout against Jose Aldo. Most UFC fans would agree that McGregor delivered one of the most iconic performances in the history of the UFC that night. He knocked out the fan-favorite, Aldo, in just 13 seconds of the bout claiming his UFC Featherweight title.
McGregor had his first UFC loss against the coveted, Nate Diaz at UFC 196 when he decided to move up to the Welterweight division. Diaz landed a few clean strikes in the second round of the bout which made McGregor shoot for a double leg. However, the 'Stockton Gangster' used his superb BJJ skills to transition it to a rear-naked choke and submitted McGregor at the 4:12 mark of the second round. But during their rematch at UFC 202, McGregor avenged his defeat.
Post that, he also earned the lightweight belt after defeating Eddie Alvarez.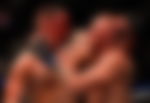 But, McGregor couldn't defend his Featherweight title successfully even once as he was stripped of it on 26 November, 2016. The UFC authorities blamed it on his inactivity and announced that he had vacated the title himself. However, McGregor's associates said that he was stripped.
Conor Mcgregor: UFC record
The later part of McGregor's career saw him pick up quite a few losses. The UFC record of arguably the most noted figure in MMA currently stands at 10-4. However, his fans have every reason to believe that it will improve.
Conor Mcgregor: Boxing career
'The Notorious' has only one pro-boxing fight in his name which he fought against Floyd Mayweather on 26th August 2017 in the super welterweight division. Since then, McGregor has been inactive in the world of boxing and still sports a record 0f 0-1 as a professional boxer.
Conor Mcgregor's Career Highlights
The boy who once started boxing to defend himself from bullies today rules the world of MMA. Here are some of the highlights of his decorated career:
Began showing interest in MMA (April 2006)




First MMA Fight (February 2007)




First Professional MMA Fight (March 2009)




UFC Debut (April 2013)




Fastest UFC Knockout in Championship Match (Jose Aldo, December 2015)




Professional Boxing Debut (August 2017)
Conor McGregor's Mixed Martial Arts Fighting Style
A lot of noted MMA pundits consider McGregor to be one of the best strikers the sport has ever seen. His 'sniper' left-hand strikes are one of the most feared forces in the UFC. McGregor's fighting style may be termed as an aggressive strike-dominated one. McGregor mostly trusts his hands when it comes to striking.
But, he also has a diverse range of kicks in his arsenal. Also, his constantly pressurizing karate stance leaves his opponents with little chance of escaping his heavy strikes.
Conor McGregor's Fight Against Floyd Mayweather Jr.
McGregor's fame in the UFC had him venturing out into other avenues as well. In June 2017, a boxing bout between McGregor and the coveted undefeated boxer, Floyd Mayweather, was announced. The bout was expected to be the most cost involving boxing matchup at that time. The earnings of Mayweather from the bout stood at a whopping $280M while 'Mystic Mac' also earned a lumpsum amount of $130M.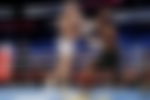 However, McGregor didn't quite have the outcome of his choice, as he was knocked out by Mayweather in the tenth round of the bout. But, this bout earned him a lot of respect from the boxing community.
Conor McGregor's Highest Selling PPV
Statistics would easily prove that there's no bigger PPV seller than 'The Notorious' in the UFC. The Irishman carries the record of featuring in the main event of the highest-sold pay-per-view- in the history of the UFC as well. Here's a list of the top-selling pay-per-views featuring Conor McGregor:
UFC 229 - 2.4M PPV sales



UFC 202 - 1.65M PPV sales


UFC 196 - 1.5M PPV sales


UFC 194 - 1.4M PPV sales


UFC 205 - 1.3M PPV sales
Conor McGregor's Wife and Children
First and foremost it needs to be mentioned that Conor McGregor isn't married as of now. The Irishman has been in a relationship with his girlfriend-turned-fiance, Dee Devlin. McGregor first met Devlin in 2008 and the two have been together ever since.
However, their relationship became public post-McGregor's UFC rise in 2013. The Dublin native also got engaged to the love of his life in the year 2020. McGregor and Devlin also have three kids together named, Conor Jack, Croía, and Rían McGregor.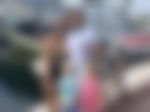 McGregor's son, Conor Jr. is his eldest offspring, followed by his daughter Croía. His youngest son, Rían, was born in May 2021.
Conor McGregor's Business Ventures
'The Notorious' is easily among the wealthiest mixed martial artists. He has huge endorsement deals and tie-ups with Monster Energy, Reebok, Beats Electronics, Burger King, Anheuser-Busch InBev, and Budweiser. Additionally, McGregor has his clothing line, August McGregor, and his whiskey brand, Proper No.12.
Alongside all these, McGregor also owns a chain of pubs called the Black Forge Inn. They have a number of outlets in some of the noted cities of this world. However, McGregor's Black Forge Inn pub in Dublin was subjected to an attack from criminals on 12 January, 2022. The hooligans threw petrol bombs targeting the pub. Thankfully, no one was injured in the incident. McGregor also promised a cash reward to anyone identifying the criminals apart from the police looking for them.
Conor Mcgregor's Proper No. Twelve Irish Whiskey
McGregor set foot into the spirits industry on September 2018 with his Proper No. 12 Irish Whiskey. Initially, McGregor launched the product in the US and Ireland only. But the success of the product had McGregor expressing his wishes of restocking in the US and Ireland.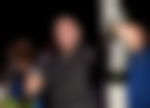 McGregor also intended to introduce his whiskey into the markets of the UK, Australia, New Zealand, Russia, and Canada in 2019. However, in 2021 it was reported that McGregor and his partners had sold their shares of Proper No. 12 Irish Whiskey to 'Proximo Siprits' for a hefty $600M.
Conor McGregor's Controversies
Controversies have been an inseparable part of McGregor's life since his rise to power. And some of them have led 'Mystic Mac' to legal troubles. Apart from the current UFC Heavyweight kingpin, Jon Jones, there's hardly any other UFC star, who has gotten into controversies so frequently. Here's a list of all the major controversies related to McGregor:
Driving offenses


Incident at Bellator 187


Bus attack at UFC 223 Media Day


Incident at UFC 229


Florida robbery arrest


Dublin pub assault


Corsica arrest


An altercation with Machine Gun Kelly
Expensive Things Owned by Conor McGregor
The UFC icon doesn't mind enjoying the loads of money he makes. McGregor enjoys a lot of luxurious items which may be unthinkable for most people. Some of his famous luxuries include:
Patek Philippe Calatrava Skeleton Watch


Jacob & Co. Astronomia Casino Watch


Jacob & Co Rasputin Diamond Minute Repeater Watch (costing about $2.3M)


Rolls-Royce Phantom Drophead Coupe


Rolls-Royce Ghost.


Two super-expensive yachts (one from Lamborghini)


A private jet
Conor McGregor: Endorsements
As already mentioned, McGregor endorses multiple brands like Beats by Dre, Monster Energy, Reebok, and Bud Light. He also became a brand ambassador for the fast food giants, 'Burger King'.
Conor Mcgregor's Charity Works
Leaving aside the controversies, McGregor has done a lot of charity work for his community. He donated $1 million to first responders following the success of his whiskey brand. Moreover, McGregor also gave away €50,000 to help the homeless people of Ireland.
ADVERTISEMENT
Article continues below this ad
In May 2020, McGregor donated £1.3 million worth of PPE to Irish hospitals to fight the battle against Corona virus. Additionally, McGregor has also inspired several fans — including a disabled man — to turn their lives around.
In April 2021, McGregor donated $500,000 to The Boys and Girls Club of Acadiana. The Boys and Girls Club of Acadiana is involved in the growth and care of children from vulnerable houses and communities.
| | |
| --- | --- |
| Full Name | Conor Anthony McGregor |
| Age | 34 years |
| Birth Place | Dublin, Ireland |
| Nationality | Irish |
| Religion | Christianity |
| Parents | Margaret and Tony McGregor |
| Siblings | Erin and Aoife McGregor |
| Net Worth | $200M |
| Salary | $5M (highest) |
| Height | 5' 9" (175 cm) |
| Weight | 155lbs (Lightweight) |
| Division | Lightweight, Featherweight and Welterweight |
| Marital Status | Unmarried |
| Wife | Dee Devlin (fiance) |
| Children | Conor Jack, Croía and Rían McGregor |
| MMA Record | 22-6 |
| Boxing Record | 0-1 |
| Endorsements | Beats by Dre, Monster Energy, Reebok, Bud Light and more |
ADVERTISEMENT
Article continues below this ad
How to Contact Conor McGregor?