Cori Gauff
Cori Gauff 2021: Net worth, Salary, and Endorsements
Cori "Coco" Gauff was born on March 13, 2004. Gauff is an American junior tennis player and most certainly a rising star.
She has the honor of being the youngest qualifier at the Wimbledon Championships, having done it in 2019.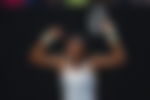 When did she first start playing?
ADVERTISEMENT
Article continues below this ad
Cori Gauff kick-started her tennis career at the age of seven, especially after she moved to Florida. The sole reason she moved from her birthplace in Atlanta to Florida, was to develop as a player.
Although she has only just been picked out in the ocean of tennis talent, her star continues to shine.
Cori Gauff looks up to the Williams sisters and has even tried to emulate their journey by traveling to the Mouratoglou Academy in France.
Admittedly, even Mouratoglou was thoroughly impressed with Cori Gauff. She earned widespread fame after knocking out a former champion, Venus Williams, at the Wimbledon Championships in 2019.
The Gauff vs Williams match ended with a score of 6-4, 6-4 in the then 15-year-old's favor.
Cori Gauff's Style of Play
Speaking to the WTA website, the then 15-year-old had admitted that she was not a fan of volleys and prefers the baseline. In all honesty, it must have been a dream come true to face off against Venus Williams in her very first Grand Slam match.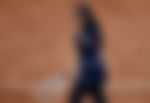 On court achievements
Gauff won her first professional doubles WTA title at Citi Open 2019 in Washington DC, in tandem with Caty McNally.
She also has two singles WTA titles to her name, having won the 2019 Linz Open and the 2021 Parma Open. The latter win propelled her into the top 25 of the WTA rankings.
Gauff and McNally won their third WTA doubles title at the 2021 Parma Open. Hence, she joined a few elites to have won the singles and doubles title at the same tournament.
Gauff continued to impress one and all at the Grand Slam level, at the 2020 Australian Open. She once again defeated Venus Williams in the opening round, before a shock win over defending champion Naomi Osaka in the third round. Gauff lost to eventual champion Sofia Kenin in the 4th round.
Cori Gauff's form leading up to the 2021 season
Despite a great start to the year, Gauff was not able to convert her form into bigger results for the rest of the year.
She did beat other higher-ranked opponents, but could not go deep at the big events. However, she stayed in the top-100 and is currently ranked no. 48.
Gauff is currently coached by her father Corey Gauff and Jean-Christophe Faurel.
Records
Among her records, Gauff is the first 15-year-old to compete in the main draw of The Wimbledon Championships 2019. This is the first time such a scenario has come about since Laura Robson was awarded wildcard status in 2009.
Her Linz Open title win made her the youngest champion on the WTA Tour since 2014.
By winning both the singles and doubles titles at the 2021 Parma Open, Gauff becoming the youngest player since 2004 to achieve the feat.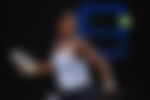 Cori Gauff: Net worth 2021
So far, Gauff has earned $1,453,167 in prize money on the WTA Tour.
The youngster already has a
reported
net worth of $2.5 million, mainly due to her endorsement deals.
Cori Gauff's Endorsements 2021
Gauff has sponsorship deals with tennis racquet manufacturer Head, apparel sponsorship with New Balance. She also has a deal with Italian food brand, Barilla.
Foundation and Charity
In 2019, Gauff combined with other tennis stars to raise money for the benefit of the Bryan Brothers Foundation.
ADVERTISEMENT
Article continues below this ad
How to contact Cori Gauff?
Twitter - @CocoGauff
Instagram - Coco Gauff
ADVERTISEMENT
Article continues below this ad
| | |
| --- | --- |
| Age | 17 |
| Nationality | American |
| Coach | Corey Gauff, Jean-Christophe Faurel |
| Net worth | $2.5 million |
| Endorsements | Barilla, Head, New Balance |
| Marital status | Unmarried |