Coco Gauff
Coco Gauff 2023: Net Worth, Salary and Endorsements
Cori Dionne Gauff, a.k.a Coco Gauff, is an American tennis player who took everyone by surprise on the WTA Tour at the early age of 15. Her triumph over Venus Williams in the 2019 Wimbledon Championships immediately made her an attractive figure in the tennis realm for renowned brands.
Coco Gauff's Net Worth in 2023
To date, Gauff has earned $8,057,463 million in prize money from several championships. As per Celebrity Net Worth, Gauff's net worth stands at approximately $3.5 million.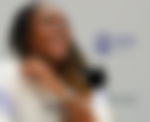 Gauff has been able to amass such a net worth due to her constant efforts on and off the court. Besides tennis, the young American sensation has managed to partake in several ventures to improve her financial status.
Coco Gauff Sponsorships
Gauff plays with Head rackets and dons the New Balance logo on her attires, and wears their tennis shoes during professional matches. Gauff signed a multi-year sponsorship deal with New Balance in October 2018.
She has a well-established relationship with New Balance. After her first deal in 2018, Gauff and the sports apparel brand agreed to an extension in 2022. For the young player, the extension was an easy decision as she felt that she has a familial bond with the world renowned brand.
Read more - Serena Williams' Ex-coach Patrick Mouratoglou Hypes up American Talent Coco Gauff With a Rare Roger Federer 'Aura' Reference
She also revealed that she was in a multi-year sponsorship deal with the Italian food manufacturer Barilla in March 2019, which also sponsors Roger Federer. Along with the Italian food brand, Gauff was also signed by Microsoft.
Coco Gauff's Early Life
Coco Gauff was born in Delray Beach, Florida, on March 13, 2004. Her parents are Candi and Corey Gauff. She has two younger brothers: Codey, who is four years younger than her, and Cameron, who is nine years younger. Gauff was raised in Atlanta, and at the age of four, after watching Serena Williams win the 2009 Australian Open on television, she developed an interest in tennis.
The 2022 French Open finalist belongs to a family that has a rich history in sports. She received unconditional support from her parents and her brothers. The 19-year-old was encouraged by her parents to participate in other sports besides tennis, including basketball and track.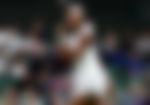 Gauff finished her schooling through an online school in Florida, where she learned tennis. She graduated from her online school in May 2022 from the Florida Virtual Flex Program. Gauff has no regrets regarding where she went to school, as she missed the experience of going to a traditional school.
The American sensation started playing tennis when she was 6. After winning the "Little Mo" eight-and-under national championship as an eight-year-old, she decided to make tennis her career because it was an individual sport. She has said that since she wasn't a team person, tennis was the perfect sport for her.
Her Family and How They Support the Young Athlete
The WTA World No.6 was born to parents Candi and Corey Gauff. Her parents were also active in sports when they were young. Her mother was a track and field athlete at Florida State University, while her father was a college basketball player at Georgia State University. Corey later worked as a healthcare executive, and her mother was an educator.
Codey Gauff is Coco's younger brother and the middle child of the Gauff family. He is a junior high school student who is 15 years old. He is into baseball and mainly plays as a pitcher. Cameron Gauff is the youngest member of the Gauff family. Cameron plays football in the American Youth Football League or AYFL. He plays for the Delray team and hopes to play in the NFL one day.
The family moved to Delray Beach when Coco was seven years old so that she could be a part of a better training program. Prior to purchasing their home, they initially lived with Candi's parents. Coco started coaching under Gerard Loglo at the New Generation Tennis School when she was eight while living in Florida.
Read more - 19-Year-Old Coco Gauff Takes Giant Stride Off-Court With Her $6 Billion Boss Move as Widely Popular American Brand Welcomes Her With Open Arms
Her parents left their jobs so that they could help raise their daughter and support her dreams. Afterwards, her mother taught her by homeschooling her, and her father served as her primary coach since he had some prior tennis-playing experience. According to Coco, her brothers have contributed significantly to her career. She believes that because she is the oldest of three siblings, she had to mature faster to support her brothers.
Coco Gauff's Tennis Career So Far
The rising star has had a career full of highs and lows till now. Gauff qualified for the $25k Osprey, FL-USA, in May 2018 and made her ITF Women's Circuit debut there. She won her first professional match at the tournament. She received wildcard entries for the 2018 US Open and the 2019 French Open qualifiers. However, she failed to qualify for the main rounds of both the slams.
The world number 6 currently has many rivals, but she is yet to build a major rivalry with any players. Against the WTA world number 2 Aryna Sabalenka, Gauff leads 3 matches to 2. She has also faced the world number 5 Ons Jabeur five times and leads the head-to-head with 3 wins. Iga Swiatek, the current number 1, can be said to be Gauff's biggest rival. Swiatek has faced Gauff 7 times and has won all but one of their bouts.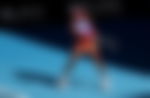 Coco Gauff has had many doubles partners till now. Currently, she teams up with world number 3, Jessica Pegula. The two have won two WTA 1000 Masters, including the Dubai Tennis Championships and the Canadian Open, both in 2022.
Gauff's 2023 season has not been a sparkling one by any means. Her start of the year promised quite a bit as she won the ASB Classics without dropping a set. However, that would be the end of her dominance for this year. The young American star would exit the Australian Open in the fourth round. At the Dubai Championships, she would be ousted by Iga Swiatek.
In the following Indian Wells, Aryna Sabalenka would dispatch Gauff. Following the first tournament of the Sunshine doubles, she would exit the following WTA 1000 tournaments before reaching the fourth round.
The French Open would give her some hope till she reached the quarterfinal against Swiatek, a recreation of last year's final. Just like the previous year's Roland Garros, Swiatek would defeat the 19-year-old. Wimbledon would be the biggest disappointment for her as she would go on to exit in the first round. However, she has had a stellar American hard-court season. After winning the Citi Open in Washington, she bagged her first WTA 1000 title at the Western and Southern Open in Cincinnati.
In doubles, along with her partner Jessica Pegula, Gauff won the Miami Open and played the finals of the Madrid and Italian Open. Additionally, they would play in the semifinals of the Australian and the French Open.
Coco Gauff's Coach
Coco Gauff has had a few coaches in her career. When she started focusing her efforts on the sport, her father left his daily job and started working as a full-time coach for his eldest child. He worked as her coach for a long time before she opted for someone who had more experience training players. She hired Diego Moyano as her coach and split with him in early April. She eventually moved on to Serena Williams' former coach.
Patrick Mouratoglou signed on as part of Gauff's team temporarily this year. She worked with the French coach for Roland Garros, after which they went their separate ways. After him, she signed on with former number 65 ATP player Pere Riba. The Spanish coach and Gauff worked together prior to Eastbourne International. The former coach of Andre Agassi, Brad Gilbert, has also joined the teenager's coaching staff.
Gauff's Achievements On and Off the Field
In her 4 year career, Gauff has achieved more than the majority of the players in their entire career. She won the Linz Open in 2019. Following her victory in the WTA 250 event, she would go on to win two more events of the same caliber. She won the Emilia-Romagna Open in 2021 and the Auckland Classics in January 2023.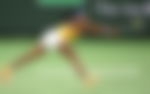 Besides her single's tour, her stint in doubles is more decorated. First partnering with Caty McNally, she won three tournament events, one Tier II and two WTA 250 championships. After she partnered with Jessica Pegula in 2022, she won five more tournaments. Three of those five victories came in the WTA 1000 championships. 
Read more - 19-Year-Old Coco Gauff Turns Cheerleader for Hollywood Actress as $5.3 Billion Worth Company Gets Massive Boost Over Their Latest Product
Namely, she lifted the trophies of the Qatar Open and the Canadian Master's in 2022. This year, she won the Miami Open with Pegula. In singles, after securing the Citi Open title, Gauff showcased her stellar skills while lifting the Western and Southern Open in Cincinnati.
Coco Gauff's Obsession with Shoes
In 2018, Gauff signed a multi-year deal with New Balance, the renowned Boston-based athletic footwear organization. Since then, she has worn shoes made by the company in her matches. The line of shoes made in collaboration with Gauff is called Coco CG1. Gauff and New Balance have come out with a total of five shoes in the Coco CG1 line.
Watch this story - 18-Year-Old Coco Gauff Reveals Plans Featuring Drake and Jaden Smith to Revolutionize the Not-So-Cool Tennis
One of the shoes in the CG1 line, Sky Blue Junior shoes, was designed by the youngest member of the Gauff family, Cameron Gauff. Being a proud sister, she shared the picture of the final product on her Instagram, along with a picture of her brother.
Foundation and Charity
In 2019, Gauff combined with other tennis stars to raise money for the benefit of the Bryan Brothers Foundation.
How to Contact Coco Gauff?
Twitter; Instagram; TikTok; Facebook
| | |
| --- | --- |
| Name | Cori Dionne "Coco" Gauff |
| Born | 13/3/2004 |
| Place of Birth | Atlanta, Georgia |
| Nationality | American |
| Education | Florida Virtual Flex Program |
| Parents | Candi Gauff; Corey Gauff |
| Height | 5 ft 9 in |
| Weight | 55 kg |
| Social Media | Twitter; Instagram; TikTok; Facebook |