Cristiano Ronaldo
Cristiano Ronaldo: Net Worth 2023, Personal Life, Career, and Achievements
Cristiano Ronaldo is possibly one of the greatest players of all time. The debate regarding his ?greatest of all time' status will seemingly never come to an end. The Portuguese soccer legend has won the Ballon d?Or five times during his career.
While starting his career at his boyhood club, Sporting CP, the soccer veteran is currently making a difference in Saudi Arabia, at Al-Nassr. Between Sporting CP and Al-Nassr, Ronaldo established a healthy and long-lasting legacy at Real Madrid, Manchester United, and Juventus.
Cristiano Ronaldo?s Net Worth 2023
Cristiano Ronaldo?s net worth is estimated to be around $500 million. The mighty Portuguese soccer legend is currently earning a jaw-dropping wage at Al-Nassr. Ronaldo is reportedly cashing out $74 million per season as just his base salary. It doesn?t end there. The figure shockingly moves into three digits. His earnings will potentially rise to $207 million when commercial deals, image rights, and ambassadorial roles are kept in mind.
The most prominent investment that drives his net worth upward is in the chain of hotels. The soccer veteran has been on board with the Pestana Group while building hotels in Madrid, Lisbon, New York, Marrakech, and Funchal. Apart from that, he has an ever-famous lifetime deal running with Nike.
Apart from that, Cristiano Ronaldo has also endorsed brands like Herbalife, MTG, Clear, Garena Free Fire, Louis Vuitton, Live Score, TAG Heuer, and many more. Apart from that, he also drives forward his personal brand that caters to the fitness and clothing market.
Cristiano Ronaldo?s early life and his family
Cristiano Ronaldo was born to Jose Dinis Aveiro and Maria Dolores. He is their youngest child. He grew up in a catholic home sharing a single room with all his siblings. Ronaldo has one elder brother Hugo and two older sisters. His eldest sister, Elma, describes herself on Instagram as a ?digital influencer?. Apart from that, the two of them still share a very healthy and strong bond with the soccer star.
Ronaldo only completed his schooling till the sixth grade. At the age of 14, he was seemingly hard-destined towards soccer as a career. Unfortunately, Ronaldo was diagnosed with a heart condition when he was just 15. After undergoing successful surgery for his tachycardia, he quickly recovered in order to live his dream.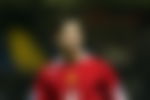 Ronaldo played his first bits of soccer for Clube Desportivo Nacional of Madeira. He then moved to an area near Lisbon and ended up joining Sporting CP's youth academy. The 6ft 2in striker originally started off on the ring wing. His ability to be able to handle the ball with both feet still mesmerizes opponents to date.
Cristiano Ronaldo and his mighty football career
Within a few years of joining Sporting CP, Ronaldo quickly rose up the youth ranks. On September 2002, he made his debut in the Primeria Liga against Braga. Six Alex Ferguson was thoroughly impressed by the raw Portuguese talent and signed him in 2003 for Manchester United. His best-ever season at United was the 2007-08 season.
The mighty soccer veteran scored a total of 42 goals in the league and cup combined. After the phenomenal season, he decided that it was time to take the next step, Real Madrid. And the rest is history.
Ronaldo made his first appearance for the national team in 2003. At such a young age, he was a key component in his country?s fourth-place finish at the 2006 FIFA World Cup. In 2008, he then became the captain of his national side. He won his first-ever international title with Portugal at the 2016 Euros. Despite his legacy at the international level, he does not have the silverware to show for it, unlike his club career.
All other success Cristiano Ronaldo has achieved with Portugal's national team
Despite just a single piece of silverware at the Euros in 2016, Ronaldo has scored 122 goals and 33 assists in 198 appearances for his country. However, he has quite achieved quite a few personal milestones while playing for Portugal. He has scored the most international goals in soccer history. In 2017, he scored 37 goals for his national side, the most by any player for his country.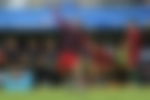 Recently, he became the only player to score at five consecutive FIFA World Cups. He has the peculiar record of being the oldest player to score at a FIFA World Cup. He also holds the record for scoring against the most national teams, throughout his career.
Cristiano Ronaldo?s club career and various achievements
Ronaldo has played for quite a few clubs throughout his career, namely Sporting Lisbon, Manchester United, Real Madrid, Juventus, and Al-Nassr. At club level, the 38-year-old has won five Champions League winners? medals. He has also won three Premier League titles, two La Liga titles, and two Serie A titles.
At club soccer, the mighty Ronaldo has scored 710 goals and 203 assists in 959 appearances. He is the all-time top scorer in Real Madrid history with 450 goals. At Manchester United, Ronaldo scored a total of 145 goals. At Juventus, he scored 81 goals. Currently, the soccer veteran is making a name for himself at Al-Nassr after scoring eleven goals already including two hattricks.
All the off-field awards claimed by Cristiano Ronaldo
Keeping in mind his long-lasting legacy, Ronaldo has won the prestigious Ballon d?Or five times. He has won the trophy in 2008, 2013, 2014, 2016, and 2017. Apart from that, he has won the best FIFA Men?s Player of the Year on two occasions in 2016 and 2017. He was the FIFA World Player of the Year in 2008.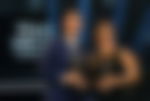 He has won the European Golden Shoe in 2008, 2011, 2014, and 2015. Ronaldo won the Premier League Player of the Season in 2007 and 2008. Similarly, he won La Liga?s best player award after the 2013-14 season. Serie A crowned the soccer veteran the Player of the Year in 2019 and 2020. Additionally, he won the Premier League Golden Boot for his prime 2007-08 season at Manchester United.
Cristiano Ronaldo?s girlfriend and kids
Cristiano Ronaldo met his long-time girlfriend, Georgina Rodriguez in 2016. The two of them met at a Gucci store. At that time, Georgina was a salesgirl at a Gucci store in Madrid. Seemingly, there was a spark between the two of them immediately. They then met again at a Dolce and Gabbana event, a few days later. The rest was history.
The next year, they announced the birth of their baby daughter, Alana. Several years later, the celebrity couple announced that they were expecting twins. However, one of them tragically passed away shortly after birth. In ?I Am Georgina: Season Two?, Georgina described that time as the ?worst moment? of her life.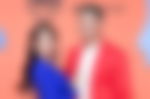 Prior to meeting Georgina, the soccer veteran already had three children. The first one of them was Cristiano Ronaldo Jr. He was born on June 17, 2010, in America. The mighty Ronaldo has still kept her identity a mystery after gaining full custody of CR7 Jr. In 2017, Ronaldo fathered twins in the United States via a surrogate mother in the United States. He named the twins Eva and Matteo.
As of now, the Portuguese soccer legend has not announced anything regarding marriage. Once, during a conversation with his controversial friend, Piers Morgan, he mentioned that he wasn?t thinking about it. Technically, Ronaldo is breaking the law in Saudi Arabia. In the territory, it was illegal to live under the same roof if you haven?t committed to each other through marriage.
However, reports then suggested that the authorities in Saudi Arabia have turned a blind eye in this case, considering Cristiano Ronaldo is a foreigner.
Foundations and Charity
Cristiano Ronaldo supports the likes of UNICEF, Save the Children, AIDS Still Required, World Vision, and Cahonas Scotland among others. His most famous act of donation was when he raised $83,000 from his soccer boots and jersey for the operation of a 10-month-old baby.
| | |
| --- | --- |
| Name | Cristiano Ronaldo dos Santos Aveiro |
| Born | February 5, 1985 |
| Place of Birth | Funchal, Madeira, Portugal |
| Nationality | Portuguese |
| Education | School |
| Parents | Jose Dinis Aveiro and Maria Dolores |
| Height | 1.87 m (6ft 2in) |
| Weight | 85 kg |
| Girlfriend | Georgina Rodriguez |
| Kids | Cristiano Ronaldo Jr, Matteo, Eva, Alana, Bella, Angel |
| Social Media | Facebook, Twitter, Instagram, Website |