Dale Earnhardt jr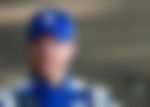 Dale Earnhardt jr 2021: Net Worth, Salary, and Endorsement
Dale Earnhardt Jr. is an American NASCAR racer. Dale is a NASCAR crew proprietor and an analyst for NBC's NASCAR. Dale belongs to a family of racers. He is the son of the late NASCAR legend, Dale Earnhardt, Sr.
He is a two-times Daytona 500 champ. He won the race in 2004 and 2014. Dale has won the Most Popular Driver Award on fifteen back to back occasions from 2003 to 2017.
ADVERTISEMENT
Article continues below this ad
Dale Earnhardt jr: Stats and Championships
He at present contends in the NASCAR Xfinity Series as a part-time racer. He drives the No. 8 Chevrolet Camaro for his group JR Motorsports. Earnhardt won the sequential NASCAR Xfinity Championships in 1998 and 1999.
For quite a bit of his initial Cup profession, he drove the No. 8 Chevrolet Monte Carlo for Dale Earnhardt, Inc. It was his dad's group in the NASCAR Cup Series. Dale, at that point, moved to Hendrick Motorsports to drive the No. 88 out of 2008. He stayed with the group until his retirement as a full-time driver in 2017. Earnhardt ended his career with 26 victories in the Cup Series.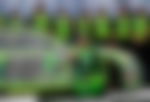 Dale Earnhardt jr: Net Worth 2021
As indicated by Celebrity Net Worth, he has a net worth of $300 million. Dale won $25 - 30 million every year at the pinnacle of his profession. $22 million of that sum was gained through sponsorships.
He acquired $20 million consistently from 2004 to 2017. He was the highest-earning driver in NASCAR from 2008 to 2015. In 2008 he won $30 million. When Dale resigned in 2017, he had gained $410 million during his vocation.
Dale Earnhardt jr: Foundations and Charities
The Dale Jr. Establishment is a cause devoted to giving oppressed people, with attention on youth to accomplish phenomenal objectives. The Dale Jr. Establishment underpins numerous associations that give safe homes to youngsters who originate from difficult pasts to assist them and give them another beginning.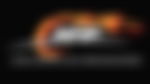 Dale Earnhardt jr: Sponsors
His primary sponsor was Bud Light. His additional sponsors were Kraft, Drakkar, Chevy, Gillette, EA Sports, Pennzoil, and Wrangler.
Best moments of Dale Earnhardt jr.
Dale Earnhardt jr: Lifestyle
Dale Earnhardt originates from a racing family and has a tremendous assortment of vehicles. Dale Jr. claims a '67 Camaro. He even possessed a '69 Camaro. He is additionally an enthusiast of chevy pickup. Dale has a 1948 Chevrolet Pickup. He has a road legitimate race vehicle, it is his 24 Hours of Daytona race of 2001. It is a Chevrolet Corvette. Dale Jr. and Dale Earnhardt Sr. both drove this vehicle.
Earnhardt and his wife purchased a home in Key West, Florida in 2009 for $2.4 million. The 3,300-square-foot house has five rooms, 3.5 bathrooms, a huge secured deck, and a gazebo close to the pool.
Earnhardt additionally possesses a home in Mooresville, North Carolina on 200 acres of land.
He owns luxury planes including a Learjet 60 and a Cessna Citation Latitude. In August 2019 the Citation crashed upon departure from Tennessee. Dale and his family survived with minor wounds.
Dale Earnhardt jr. hosts a free audio and video podcast called "The Dale Jr. Download".
The podcast was launched in 2013 when Earnhardt and his NASCAR Xfinity Series race group JR Motorsports began an online organization called Dirty Mo Radio.
Initially, the digital recording was hosted by Davis and North Carolina radio host Taylor Zarzour, with Earnhardt himself just incidentally showing up on the show.
Earnhardt's first appearance came on the show's 22nd episode, five months into the podcast's launch.
Dale Earnhardt jr: Family
Earnhardt, Jr. married Amy Reimann on New Year's Eve 2016 in North Carolina. In October 2017, the couple announced that they were welcoming their first child. Isla Rose Earnhardt was born on April 30, 2018.
ADVERTISEMENT
Article continues below this ad
How to contact Dale Earnhardt jr.
Dale is very active and highly popular on social media. As a result, it's the most accessible and easiest method to keep in touch with the Cup Series racer.
Dale is on all the popular social media platforms such as Instagram, YouTube, Twitter, and Facebook. While these serve as an excellent platform for fan requests and interactions, Dale also has his own official website and management team to keep track of proposals and requests.
ADVERTISEMENT
Article continues below this ad
| | |
| --- | --- |
| Age | 46 Years |
| Marital Status | Married |
| Residence | Mooresville, North Carolina |
| Nationality | American |
| Team | Dale Earnhardt, Inc. and Hendrick Motorsports |
| Endorsements | Bud Light, Kraft, Drakkar, Chevy, Gillette, EA Sports, Pennzoil, and Wrangler. |
| Net Worth | $300 Million |
| Endorsements | $22 million |
| Birthday | October 10, 1974 |
| Height | 6 ft 0 in (1.83 m) |
Dale Earnhardt jr News Feed
---
---
---
---
---
---
---
---
---
---