Damian Lillard
Damian Lillard 2023: Net worth, salary and endorsements
Damian Lillard is a sharpshooting Point Guard for the Milwaukee Bucks. He came through the ranks, playing college basketball for the Weber State Wildcats, before becoming the sixth overall pick in the 2012 NBA draft. He played his first 11 seasons with the Portland Trail Blazers. But during the 2023 Free Agency, he requested a trade to the Heat after years of playoff disappointment. However, the Trail Blazers' ownership decided to ship him to the Milwaukee Bucks in a blockbuster three-team deal. He will now play alongside two-time MVP and one-time champion Giannis Antetokounmpo. This is the first time both players are pairing up with a superstar-caliber player.
He has received seven NBA All-Star selections, which makes him one of only two players in Trail Blazers franchise history to become a six-time All-Star. Only Clyde Drexler, with ten selections, finished ahead of him.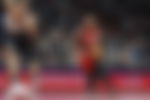 Major on-court achievements:
7? NBA All-Star (2014, 2015, 2018, 2019, 2020, 2021, 2023)
All-NBA First Team?(2018)
4? All-NBA Second Team (2016, 2019, 2020, 2021)
2? All-NBA Third Team (2014, 2023)
NBA Rookie of the Year (2013)
NBA Three-Point Contest champion (2023)
NBA 75th Anniversary Team
NBA Teammate of the Year (2021)
J. Walter Kennedy Citizenship Award?(2019)
No. 1?retired by Weber State
Damian Lillard stats
In the 750+ games and 11 seasons Damian Lillard has played, he has averaged 25.2 points, 6.7 assists, and 4.2 rebounds per game.
He had his career-best performance during the 2022-23 season. The sharpshooter averaged a career-high 32.2 points per game. Apart from that, he collected 7.3 assists and 4.8 rebounds per game. However, he played in 58 games, sitting out the last month for the 13th-placed Trail Blazers.
During the Playoffs, the Guard has averaged 25.7 points, 6.2 assists, and 4.3 rebounds per game in 61 games. He has hit numerous clutch shots, including iconic shots against the Rockets and the Clippers, to win the series. He last appeared in a Postseason during the 2020-21 season and hoarded a career-best 34.3 points, 10.2 assists, 4.3 rebounds, and 1.0 steals per game.
Damian Lillard's 2023 net worth
As per a recent estimate by Celebrity Net Worth, Damian Lillard's net worth is around $100 million, currently earning about $40 million per year. For the Bucks, he will enter the third year of his four-year $176,265,512 contract. This year, he has made $42 million through his contract and about $16 million off the court.
According to Forbes, Lillard earned $58.6 million in 2023 and was the 25th Highest-Paid Athlete of 2023 in the world.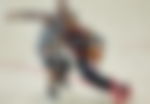 Damian Lillard's contract
Lillard has good earnings from his contracts with the Trail Blazers. In 2014, he signed a contract with the Portland Trail Blazers worth $3.202 million annually for four years.
In 2019, it was revealed that Damian had agreed to a new "Supermax" contract with the Trail Blazers. Last season, Lillard earned a whopping $42,492,492.
As a member of the Bucks now, he is set to earn $45,640,084 next season. In July 2022, Lillard agreed to a two-year extension through the 2026-27 season worth $225 million. He will make $59 million in 2025-26 and then about $63 million the next year.
Damian Lillard's endorsements
Forbes estimates that Lillard's earnings from endorsements are around $16 million. Lillard has a deal with Adidas, whose signature shoe line is among the company's top NBA sellers. According to Brian Windhorst, the Guard has signed a ten-year extension with the company that is around $100 million. He also has deals with Panini, Spotify, and JBL.
| | |
| --- | --- |
| Age | 33 |
| Marital Status | Married (Kay'la Hanson) |
| Nationality | American |
| Height | 6? 3? (1.91 m) |
| Weight | 88 kg |
| Endorsements | Panini, Adidas, Hulu, JBL. |