Damian Lillard
Damian Lillard 2022: Net worth, salary and endorsements
Damian Lillard has been a reliable point guard for the Portland Trail Blazers since his rookie season in 2012. He came through the ranks, playing college basketball for the Weber State Wildcats, before becoming the sixth overall pick in the 2012 NBA draft.
He has received six NBA All-Star selections, which makes him one of only two players in Trail Blazers franchise history to become a six-time All-Star.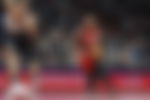 Major on-court achievements:
ADVERTISEMENT
Article continues below this ad
6× NBA All-Star (2014, 2015, 2018, 2019, 2020, 2021)
All-NBA First Team (2018)
4× All-NBA Second Team (2016, 2019,2020,2021)
All-NBA Third Team (2014)
NBA Rookie of the Year (2013)
NBA 75th Anniversary Team
J. Walter Kennedy Citizenship Award (2019)
No. 1 retired by Weber State
Damian Lillard stats
In the 700+ games and 10 seasons Damian Lillard has played, he has averaged 24.6 points, 6.6 assists, and 4.2 rebounds per game.
His numbers took a small dip in the 2021-22 season. Last season, Dame averaged 24.0 points, 7.3 assists, and 4.1 rebounds per game. However, Dame played only 29 games due to injury.
Damian Lillard's 2022 net worth
As per a recent estimate by Celebrity Net Worth, Damian Lillard's net worth is around $100 million, currently earning about $40 million per year. Lillard signed a two-year extension in July 2022 which will see him become the first person to earn more than $60 million in one year.
According to Forbes, Lillard earned $57.4 million in 2022 and was the 20th Highest-Paid Athlete of 2022 in the world.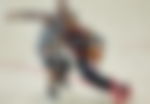 Damian Lillard's contract
Lillard has good earnings from his contracts with the Trail Blazers. In 2014, he signed a contract with the Portland Trail Blazers worth $3.202 million annually for four years.
In 2019, it was revealed that Damian had agreed to a new "Supermax" contract with the Trail Blazers. Last season, Lillard earned a whopping $39,344,900.
ADVERTISEMENT
Article continues below this ad
In July 2022, Lillard agreed to a two-year extension through the 2026-27 season worth $225 million. He will make $59 million in 2025-26 and then about $63 million the next year.
Damian Lillard's endorsements
Forbes estimates that Lillard's earnings from endorsements are around $18 million. Lillard has a shoe deal with Adidas, whose signature shoe line is among the company's top NBA sellers. He also has deals with Panini, Spotify, and JBL.
ADVERTISEMENT
Article continues below this ad
| | |
| --- | --- |
| Age | 31 |
| Marital Status | Married (Kay'la Hanson) |
| Nationality | American |
| Height | 6′ 3″ (1.91 m) |
| Weight | 88 kg |
| Endorsements | Panini, Adidas, Hulu, JBL. |