Dana White
Dana White 2022: Biography, Net Worth and Salary
Dana White has become a household name for fight fans. The UFC juggernaut went from a bellboy to one of the most aggressive, ruthless, and successful businessmen in the world. If White did not exist, there probably would not have been a UFC that we see now.
Even if it did, the company would not be as successful as it is today. Evidently, White played a key role in the UFC's success.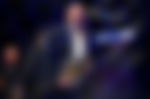 White was born in Boston, but he did not stay there for long. After being threatened by a mobster for money, he moved to Las Vegas, where he purchased the UFC with the help of the Fertitta brothers (Lorenzo Fertitta and Frank Fertitta). They bought the company for $2 million and installed White as the President.
The company thrives under White's leadership. The UFC's parent company bought out other promotions like Pride FC, WEC, and Strike Force. White owned a 9% stake in the company during the Zuffa era. Ultimately, the UFC was sold to Endeavor. However, White is still the President, and he owns a significant part of the UFC now.
Besides promoting fights and hyping up fighters, White is a skilled gambler. The UFC president even got his gambling limits reduced after winning too much at a casino.
Dana White: Net Worth and Salary 2022
As per Celebrity Net Worth, the UFC President has an estimated net worth of $500 million. His salary is estimated to be at least $20 million per year.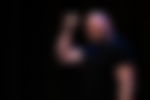 Dana White: Personal life
The UFC President does not hold back in spending his hard-earned money and bought multiple houses in Las Vegas. Furthermore, he owns three houses in the Tournament Hills enclave.
The UFC President met his wife Anne when he was in eighth grade, and the duo tied the knot in 1996. The UFC President prefers to keep his wife out of the spotlight for most of the time. They have three children together: Dana III, Aidan, and Savannah.
Apart from his involvement with a mobster, White has witnessed his fair share of controversies throughout his life. Fighters have often called him out for not paying them enough.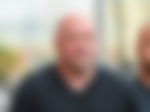 In 2012, an interview featuring Dana's mother, June White, went viral on the internet. White's mother revealed unbelievable details about her son, including how he turned on his family and became "cruel". All of these details are mentioned in her book 'Dana White, King of MMA: An Unauthorized Biography.'
In April 2020, White received criticism for trying to resume the UFC amidst a global pandemic. Though his plans halted for a while, critics could not stop him for long.
Dana White: Foundation & Charity
As ruthless as he may be in his business tactics, Dana still has a heart. Throughout his life, he has made several charitable donations. He has donated $100,000 to Dustin Poirier's charity.
White donated $50,000 for a liver transplant to the daughter of one of the instructors at Tiger Muay Thai. Besides that, he gave $100,000 to his former high school, and $1 million to Las Vegas shooting victims.
On July 7,  2020, he started selling UF-SEA T-shirts to raise money for 'The Woodruff Family Foundation'.
Dana White: Endorsements
Although UFC President Dana White does not partake in promoting anything apart from the UFC by himself, he does have one special brand up his sleeve. Fans can regularly see White promoting 'Howler Head', a whisky brand found by Steve Lipp.
ADVERTISEMENT
Article continues below this ad
Rumors of Dana White being a founder in the company spread like wildfire after netizens saw this aggressive promotion by the UFC supremo himself. However, Lipp himself clarified that they just entered a partnership with White after getting to know him via Tyson Fury's manager.
How to contact Dana White?
ADVERTISEMENT
Article continues below this ad
| | |
| --- | --- |
| Age | 52 |
| Born | 7-28-69 |
| Height | 5'11" |
| Net Worth | $500 million |
| Salary |  $20 million |
| Position |  UFC President  |
| Spouse |  Anne White |
| Kids |  Dana III, Aidan, Savannah |