Dana White
Dana White: Net Worth 2023, Salary, Wife, and More
Dana White played an instrumental role in making the UFC the household brand it is today. He started his career as a bouncer and climbed the ladder to become one of the most successful businesspeople worldwide. His business acumen, shrewd tactics, and eye for opportunities eased UFC's path to establish itself as the biggest MMA promotion.
As of April 2023, he works as the President of UFC, a position he has held since 2001.
What is Dana White?s Net Worth in 2023?
According to Celebrity Net Worth, Dana White has a net worth of $500 million. Further, he collects an estimated $20 million salary annually.
Dana White?s Early Life and Education
Born on July 28, 1969, White spent his early childhood in Ware, Massachusetts. The 53-year-old spent his youth switching bases between Las Vegas and Maine. White initially attended Bishop Gorman High School, where he first encountered Lorenzo Fertitta. However, he got kicked out twice and finally graduated from Hermon High School in Maine in 1987.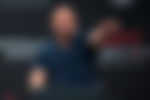 White dropped out of college twice and juggled various jobs, including laying asphalt, being a bouncer at an Irish bar, and being a bellhop at the Boston Harbor Hotel.
Ever-interested in combat sports, White picked up a pair of boxing gloves at 17 and initially dreamt of pursuing a professional career. However, he soon dropped the idea after witnessing a punch-drunk boxer and feared the same outcome for himself.
Dana White?s Parents?
Dana White was born to June and Dana White Sr. and traces his roots as an Irish American. While much is not known about his father, he and his sister Kelly mostly grew up under the care of his mother and grandparents.
In 2011, June released the unauthorized autobiography of the UFC lynchpin- 'Dana White, King of MMA'. She shockingly revealed that her son "had turned his back on his family and friends who were there for home when he needed help and support".
READ MORE: ?Dana Was Causing Us Problems and Costing Plenty From the Very Beginning of His Life?: Dana White Put His Single Mother in ?Hostage? Situation Moments After His Birth
Similarly, in a 2011 interview, she said, "He?s not a good person. He seems to have lost his character somewhere along the way. He mistreats people."
Dana White?s Career
While running boxercise gyms, he met MMA fighters, Tito Ortiz and Chuck Liddell, and eventually took over as their manager. Moreover, he met Bob Meyrowitz and pounced on the opportunity when he learned Meyrowitz wanted to sell UFC. He sought the aid of Lorenzo Fertitta and ultimately he and his older brother Frank bought the UFC for $2 million. And the pair appointed White as the President.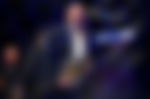 In 2019, White penned a lucrative 7-year contract with the promotion, elongating his stronghold. Markedly, in April 2023, Endeavor, the parent company of UFC, announced a merger with WWE to form a new $24 billion worth company. Additionally, White retained his position as the president of the UFC brand.
In addition, White also worked as a co-promoter of the Conor McGregor-Floyd Mayweather fight, thus making his debut in boxing scenes. However, soon he lost interest as he labeled boxing promotion as a "broken business" in 2022.
Another brainchild of White, The Power Slap, debuted in January 2023, on which White worked as a producer.
Dana White?s UFC Share
White previously owned 9% of the UFC before he sold his stake to Endeavor for $340 million.
Dana White?s Awards and Accomplishments
Nevada Sportsman of the Year (2009)




Wrestling Observer Newsletter Awards

Promoter of the Year

(2005?13; 2015?16)

World MMA Awards

Leading Man of the Year (2008?22)

Armed Forces Foundation
Dana White?s Wife and Children?
UFC President is married to Anne, whom he met in eighth grade, and the duo tied the knot in 1996. The couple is blessed with three children- Dana III, Aidan, and Savannah.
Dana White?s Health Issues
Been diagnosed with M?ni?re's disease, a neurological disorder




White is undergoing Orthokine treatment for M?ni?re's disease




Was diagnosed with extremely high triglyceride.
Dana White?s Foundation and Charity
The UFC president also liberally utilizes his money for good causes. He has donated $100,000 to Dustin Poirier's charity. In addition, he once gave $50,000 for a liver transplant to the daughter of one of the instructors at Tiger Muay Thai.
Also, he gave $100,000 to his former high school, and $1 million to the Las Vegas shooting victims.
Dana White: Controversies
White notoriously was named in a sex-tape scandal, when an exotic dancer allegedly taped a sexual encounter without his consent. However, the lawsuit was eventually dismissed in October 2020.
White got embroiled in another controversy when, at a nightclub during the 2023 New Year Eve's party, he and his wife were filmed arguing. Later on, the couple got into a physical altercation where Anne first slapped White and he slapped her back.
Dana White?s Endorsements
UFC head honcho is committed to UFC and restricts himself from promoting anything apart from the UFC.
| | |
| --- | --- |
| Full Name | Dana Frederick White Jr. |
| Net Worth | $500 million |
| Age | 53 |
| Height | 5 ft 10 in or 178 cm |
| Weight | 95 kg or 209.5 lbs |
| Salary | $20 million |
| Parents | June and Dana White Sr. |
| Spouse | Anne White |
| Position | President of UFC |
| Kids | 3 |
How to Contact Dana White?