Danica Patrick
Danica Patrick Net Worth 2023 (Update)
In a male-dominated sport, Danica Patrick has surely been successful in making a big name for herself. Without a doubt, she remains one of the most successful women in the history of American open-wheel car racing. After spending almost two decades in racing, Patrick is estimated to have a net worth of approximately $80 million as per CelebrityNetWorth.
Interestingly, she created a lot of buzz when she won the 2008 Indy Japan 300, becoming the only woman to win in an IndyCar series race. During her racing days, Patrick reportedly earned a stunning $10 million annually with her base salary estimated to be around $7.5 million.
ADVERTISEMENT
Article continues below this ad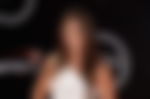 Over the years, a lot of her income has come through her sponsors. Some of her major endorsement brands include Tissot, Chevrolet, Hot Wheels, GoDaddy.com, Lyft, AirTran Airways, Coca-Cola, Motorola, etc. While a clear value earned through sponsors is not available, there is a good reason she is termed as one of the 'Most marketable drivers' in NASCAR.
Post-retirement, the 41-year-old has opened up plenty of avenues to add to her net worth. She launched a clothing line in 2017, 'Warrior by Danica Patrick'. In addition to this, she also has a Californian Vineyard to her name that produces Somnium Wine. Also, she has a podcast entitled 'Danica Patrick Pretty Intense' which has gained popularity over time.
Danica Patrick's Early Life and Parents
Born on March 25, 1982, in Beloit, Wisconsin, Patrick grew up in the town of Roscoe, Illinois along with her younger sister Brooke. As she comes from a racing family, the former IndyCar racer needed very little motivation to be enticed into the sport.
Having started go-kart racing at the age of 10, she moved to Britain after six years to race in open-wheel cars. In order to do so, she dropped out of high school midway with the consent of her parents. She spent three years in the United Kingdom as she drove for Formula Vauxhall and Formula Ford, finishing ninth in the 1999 Formula Vauxhall Championship.
A year later, she came in second at the 2000 Formula Ford Festival at Brands which helped her earn the Gorsline Scholarship Award. Unfortunately, due to a lack of funding, Patrick had to return to the States in 2001.
Danica Patrick's Family and Personal Life
In 1982, Patrick was born to Beverly Ann and Terry Joseph Patrick Jr. Interestingly, the latter raced snowmobiles, motocross, and midget cars in his career. Patrick has a younger sister named Brooke who is a pediatric physical therapist.
As far as her dating history is concerned, in 2002, Patrick met physical therapist Paul Edward Hospenthal as she was getting treated for a knee injury suffered in a yoga session. They clicked and eventually got married in 2005. Despite the 17-year age difference between the two, their marriage stood strong until 2013 which is when they got divorced.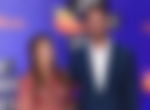 In 2012, Patrick started dating NASCAR driver Ricky Stenhouse Jr. Unfortunately, they broke up after five years of dating in 2017. The Wisconsin-born driver later moved on and started dating NFL player Aaron Rodgers in January 2018.
They had a good relationship for over two years until July 2020 when they went different ways. Almost nine months later, Patrick started dating Freshly co-founder Carter Comstock. After almost a year together, their split was confirmed in March 2022. Post that, Patrick's present relationship status remains unknown.
Danica Patrick's Racing Career
After returning to the United States in 2002, Patrick competed in the Barber Dodge Pro Series for a bit before racing in the Toyota Atlantic Series for two years. After finishing fourth in the Series in 2004, she earned a chance to qualify for the Indianapolis 500. Her first stint in the IndyCar series came with Rahal Letterman Racing in 2005. She took three pole positions that season.
Two years later, Patrick joined Andretti Green Racing in 2007. In April 2008, she registered the first big win of her career in the Firestone IndyCar 300 race in Motegi, Japan. However, at the start of the 2010 season, she partially raced in NASCAR's lower-tier Nationwide Series. It was only in 2012 that she competed full-time in NASCAR, participating in both Nationwide and Sprint Cup races.
In 2013, Patrick grabbed a lot of attention after winning the pole position in the Daytona 500 race. However, she decided to retire after years with her last race being 2018 Indy 500. Unfortunately, she crashed during lap 68 of her final race.
Danica Patrick's Wins and Achievements
As mentioned earlier, Patrick did a stunning job in her career to stand out in a male-dominated sport. When she qualified for the Indy 500, she became the fourth woman to do so. In fact, she even lead 19 laps and finished fourth in her first-ever  Indianapolis 500. By doing so, she earned the right to be the first woman to lead laps and score a top-five finish in the race. She was also named Rookie of the Year in 2005.
One of Patrick's most iconic wins has to be the one in the IndyCar series Indy Japan 300 race in 2008. Then, she became the first woman ever to win a major-league open-wheel race in a North American series. From 2005 to 2010, she earned the bragging rights for winning the Most Popular Driver award in the IndyCar Series.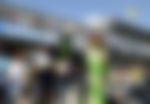 In the NASCAR arena, she won the Most Popular Driver award in the 2012 NASCAR Nationwide Series. However, her best accomplishment in NASCAR would be winning the pole position in the 2013 Daytona 500 by setting the fastest qualifying lap. In fact, she also set the record for the highest finishing position ever for a woman in the "Great American Race" as she finished in eighth place.
Her NASCAR Cup Series achievements didn't end there. Patrick beat past Janet Guthrie to break the record for the most top-ten finished by a woman in the Sprint Cup Series with seven such finishes to her name. It is truly amazing what she achieved on the tracks. Interestingly, she has been doing some noble work even off the tracks.
Charity and Foundation
In 2021, Patrick was keen on participating in an honorable cause for the Light Foundation. The man behind the foundation was former New Englands Patriots offensive player Matt Light. Along with his wife Susie, Light aims to help young people develop skills, values and a mindset that will help them build a solid future.
Given Patrick's popularity and zeal to help society, she participated in the 125th Boston Marathon. Her sister Brooke also took part with her as both sisters successfully completed the run. All the athletes involves in the marathon raised more than $400,000 for their youth leadership programs.
Danica Patrick's House
Patrick did a pretty good job in making big bucks during her race career. Using those hard earnings, she owns an amazing 8,300-square-foot mansion in Scottsdale, Arizona. It features a cosmic theme, one reason why Patrick likes to call her the "Jetsons House".
She purchase the mansion in 2007 citing the seven-car garage capacity. However, she later realized how the wine cellar could hold up to 1,000 bottles and she grew in love with this feature. Additionally, the house is made of concrete sheathed walls and disc shapes throughout which includes the breakfast bar in the open-plan kitchen.
It is not just the indoors but even the outdoor setup of the mansion that is quite fascinating. With Arizona's famed Camelback Mountain visible from Patrick's house, it truly is a sight to behold.
Danica Patrick's Podcast
Post-retirement, Patrick has invested a big chunk of her time in her podcast "Pretty Intense". In her podcast, she has discussed several subjects of different sectors and dynamics. While there is no fixed theme, there have been arguments concerning some controversial topics.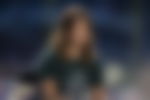 Surprisingly, one of the frequently talked about discussions involves the existence of aliens. Certainly, Patrick believes in it and likes to debate about it in detail. In another discussion, she was intensely seen discussing the sensitive topic of birth control. From a fan's perspective, Patrick's podcast is more than entertaining.
It only gets more tempting given the guests that have blessed their presence on the podcast. From NASCAR, big names like Dale Earnhardt Jr, Jimmie Johnson, Clint Bowyer, Kyle Larson, and Denny Hamlin have already made an appearance. Other than these top drivers, star celebrities like Neil deGrasse Tyson, Trevor Hall, Aaron Rodgers, Joe Manganiello, Jay Shetty, Matthew McConaughey, and Priyanka Chopra Jonas have also attended the podcast.
Danica Patrick's Social Media Accounts
ADVERTISEMENT
Article continues below this ad
Patrick has been an active user on social media, more so after her retirement. She likes to update her fans about her personal life with posts on her Instagram account. Having said that she's equally active on her Facebook, Twitter, and YouTube. She has done a good job of summarizing her past and present life on her website, making it more accessible to her fans.
ADVERTISEMENT
Article continues below this ad
| | |
| --- | --- |
| Full Name | Danica Sue Patrick |
| Popular Name | Danica Patrick |
| Birth Date | March 25, 1982 |
| Birth Place | Beloit, Wisconsin, United States |
| Height | 5'2"/ 157 cm |
| Weight | 45kg/100lb |
| Parents | Terry Joseph Patrick Jr (Father) and Beverly Ann (Mother) |
| Siblings | Brooke Patrick (Younger sister) |
| Nationality | American |
| Ethnicity | White |
| Net Worth | $80 million |
| Salary | $10 million annually (last known) |
| Spouse | Currently unmarried |
| Relationship/Marital Status | Divorced |
| Children | None |
| Profession | Racecar Driver, Athlete, Spokesperson, Model & Entrepreneur |
| Team | Premium Motorsports (last known) |